Aktobe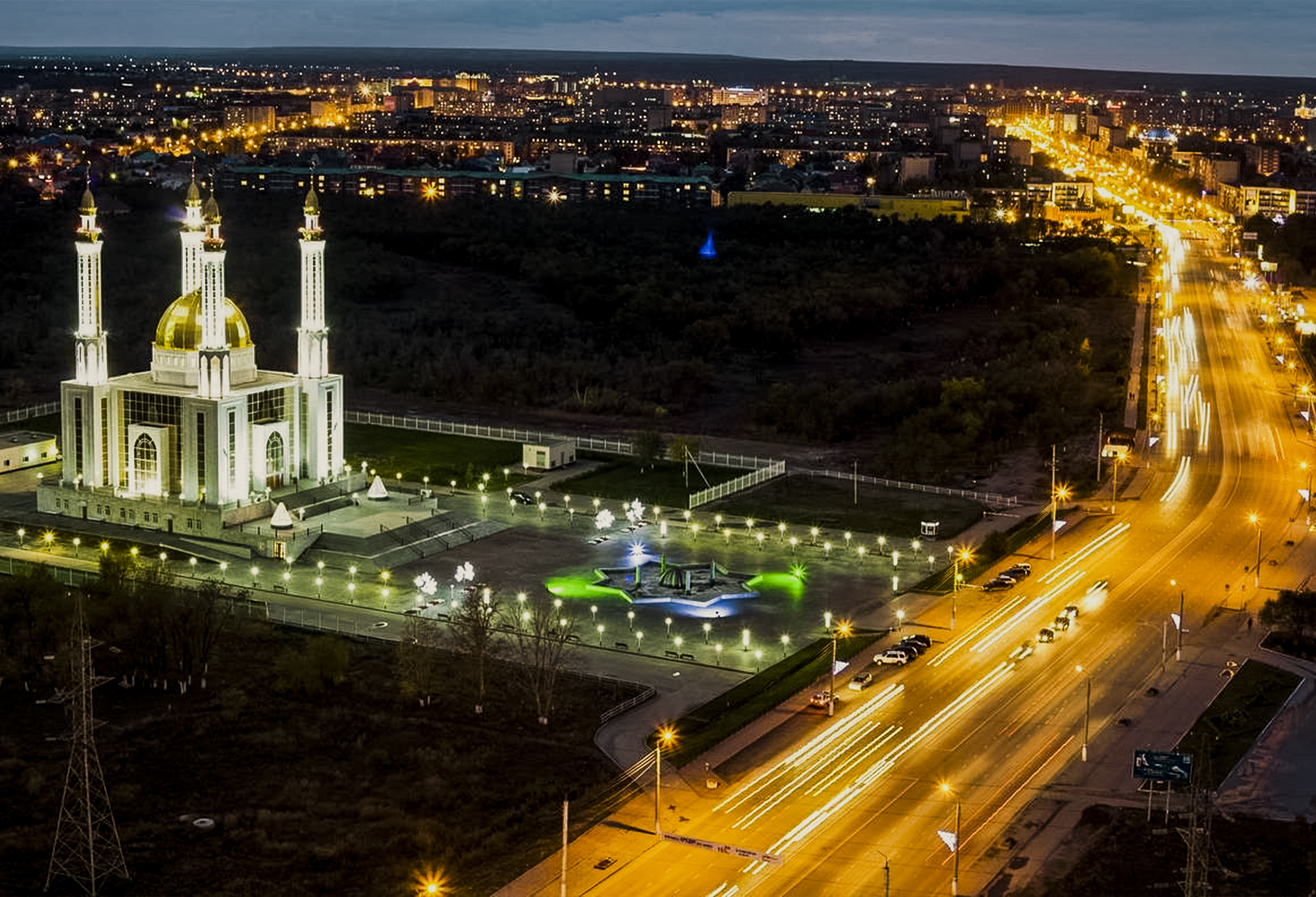 Aktobe travel guide
Aktobe is the most happening city in Kazakhstan. It has rich historical sites as well as the unique cultures in different cities. This city is an ideal holiday destination for couples, families with kids and also for solo adventurers.
Abdul KhairKhan Monument :
This place gives the glimpse of the fantastic history of fierce warrior and the leader of the Kazakh Littlejuz throughout the country. It is a large monument and a unique tourist attraction of Aktobe.
Nordaulet Mosque :
Nordaulet mosque is the heart of the city. It is one of the largest mosques in Aktobe. The stunning architecture of the entire mosque is the main attraction of the place.
Kargala River :
There are many rivers around Kazakhstan. The trees, the crystal clear water as well as the wildlife in the surrounding area will surely attract you to come here. It is the water source for both locals and industries in the city area.
Aktobe Regional Planetarium :
It serves as both, an educational spot for students and kids, and a tourist spot for travelers. The color of the building attracts tourists as it resembles a historical house or sometimes an amusement center.
Aktobe Regional Museum Of Local History :
As the name suggests, it is one of the most crowded places in the city. Here you will notice that most of the building is like a museum, a planetarium and is philharmonic having the same blue color. The regional museum is painted blue.
Ready for Your Dream Trip?
Let Us Customize Your Perfect Tour - Fill Out Our Form Now!
Create my trip