Almaty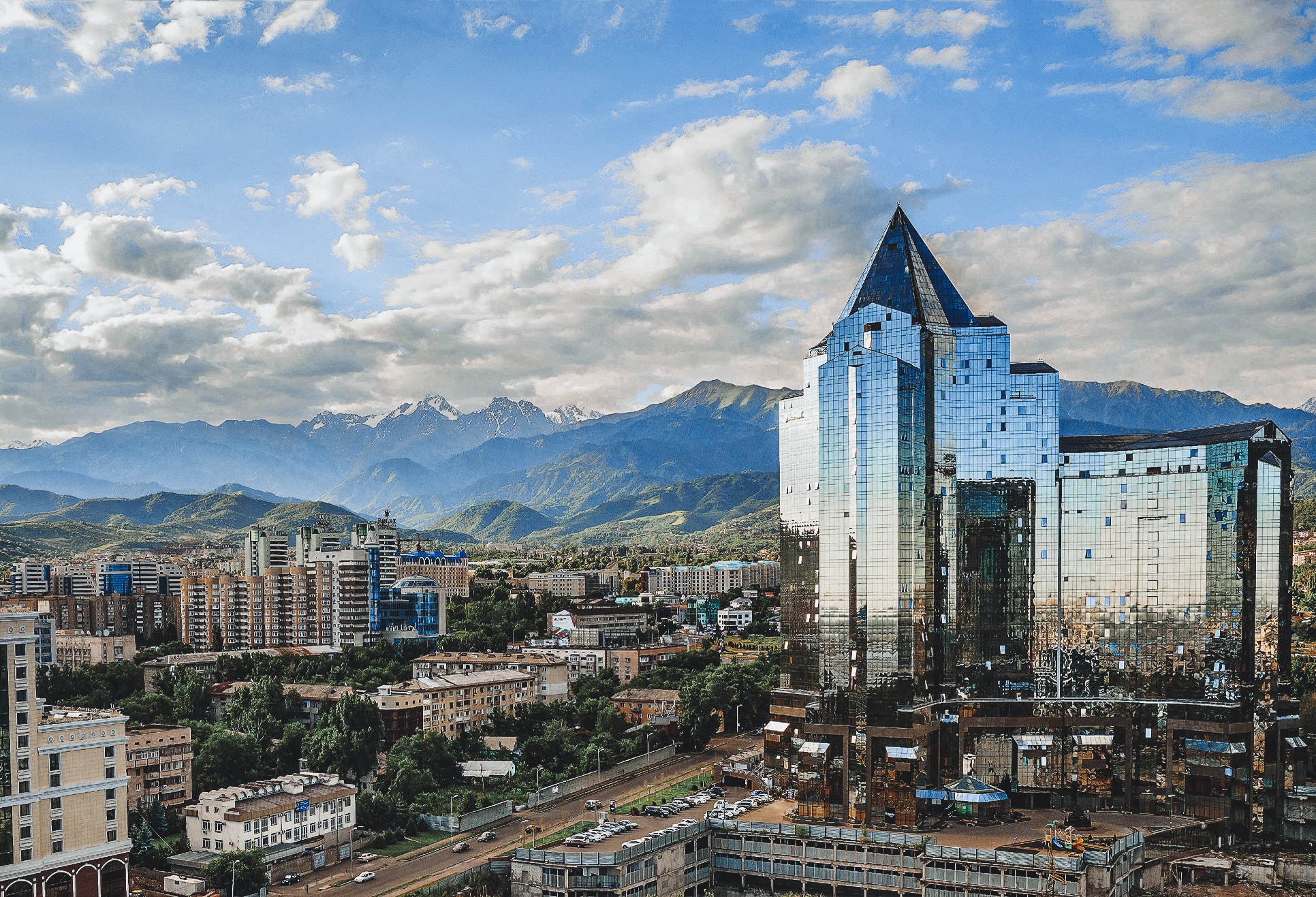 Almaty travel guide
Almaty, the name was derived from medieval settlement Almatu that existed near the present-day city. A very common theory holds that the name is derived from the Kazakh word for apple and is often translated, as full of apples. Originally it was Almatau which means Apple Mountain.
Almaty is the largest city in Kazakh as well as large commercial and cultural area of Kazakhstan. It is also known as Kazakhstan's largest metropolis, is set, in the foothills of the Trans-Ili Alatau mountains. It is the city whereas the high proportion of Russians and Ukrainians. It has a relatively mild climate with warm summers and quite cold winters.
Attractions Of Almaty
Almaty, the gorgeous placeto travel and it is one of the largest cities in central Asia. It is very easy to navigate. Mainly, it is highlighted by its beautiful lakes, parks, buildings, and cars.
Kolsai Lakes
Kolsai Lakes is a must visit place near Almaty. It is mainly a combination of three lakes.
It is the right place to feel serene and natural beauty of that place. It is an extraordinary place to explore, as commuting to the first lake can be done by car, but from there, you need to walk to reach the second lake, or you can even use horseback.
Kolsai lakes is a scheme of three lakes located in the northern Tian Shan in Kolsai Gorge, atRaiymbek district of the Almaty region.
The lakes, surrounded by pine forests, are known as "the pearl of the Northern Tian Shan."
Medeu Skating Rink
It is also one of the most travelled places near Almaty.
If you love skating, then this is the right place for you. It is an ideal place for young stars.
It is located, in a mountain valley on the south-eastern outskirts of Almaty, Kazakhstan.
This place is a resort as well as skating rink.
Panfilov Park
Panfilovpark is one of the most popular places for tourists to visit in Almaty. It is located, in the center of Almaty and it is open for people of any age.
This park itself a very popular as the local green area in the city of Almaty.
It is one of the special places because it was named after a group of strong soldiers who sacrificed their lives fighting, during WWII. A total of 28 soldiers died, and today they are known as the Panfilov Heroes.
Kok-Tobe Hill
The hill must stand on the highest point of the city of Almaty at 1100 meters.
The position from Kok-tobe is a panoramic view of the city in all directions.
A cable car ride is the best way to the top of Kok-tobe Hill and to see the view of close mountains.
First President's Park
Looking for a great day out with your friends and family then, this place is a must for you.
You can enjoy some of the stunning attractions here, as well as watch some of the entertainment programs, such as a concert at the amphitheater.For more information about Kazakhstan,Follow us/ visit us/ contact us.
Ready for Your Dream Trip?
Let Us Customize Your Perfect Tour - Fill Out Our Form Now!
Create my trip