Burabay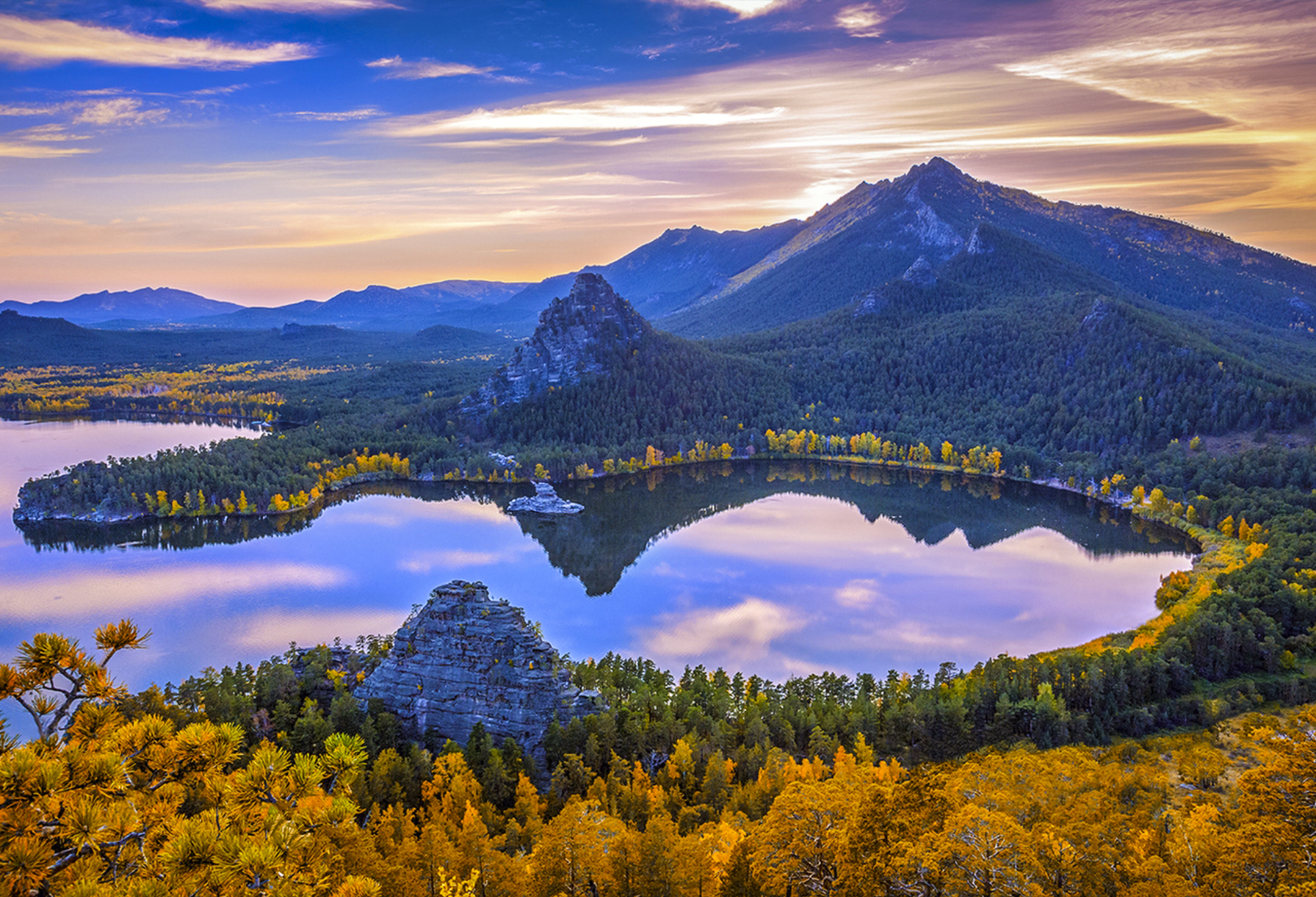 Burabay travel guide
If you love unscathed country sides, you can listen to the Burabay National Park calling you. Burabay is ivory of Kazakhstan. Majestic mountain lands accommodating mysterious natural wonders define the Burabay resort. Surrounded by gorgeous pine forests and mountain peaks that resemble exotic or sometimes Egyptian pointed pyramids, the natural park has serene lakes in the center.
Climate
The Burabay national park gets covered by 25-35 cm thick blanket of snow in the winter months that melt off only after April. Average precipitation in the region is around 300 mm every year.
Legends
Legends and stories speak a lot about the creation of the Burabay.
One of them says- "When God created this planet, one region received the forested lands, and another got all the fertile fields and rivers, and the third got the beautiful mountain peaks. However, the Kazakh land was left up with only feather-grass steppe. When he asked God to endow him with beautiful landscapes, God took mountains, rocks, forests, lakes with pure water, grassy fields and flowers, brought them together and created Burabay with boundless steppes.And this is how Burabay turned out to be the resort pearl of Kazakhstan.
Lakes Of Burabay
The national park has lakes worth mentioning. There are 14 lakes in the park, stretched across 1km or more. The park also has numerous small lakes sprinkled here and there across the territory. However, the river network of the park is not so distinguished and consists of small trinkets, springs and channels.
Lakes Bolshoye and MaloyeChebachie, Lake Shychie and Lake Borovoye are some of the largest lakes glittering on the inside edges of the forests.The smaller lakes like Svetloye, Karasye, Gornoye, Lebedinoye easily spotted from the Kokchetau Cliffs are again majestic.
Flora And Fauna
The Burabay national park has 757 varieties of herbs, shrubs, grasses and trees, 12 of which are registered in the Red Book of Kazakhstan. Majority of the forest is covered with pines. The rest of the forest area has a thick undergrowth of birches, aspens and shrubs.These forests also have numerous species of edible mushrooms.
The diverse flora is home to abundant species of fauna. Of the 305 species of animals found in these forests, 13 species are registered in the Red Book.Most of the animal habitat lies at the forest edges.
The forest wildlife is a mix of species from the surrounding steppes, forests and mountains. Burabay's forests are home to mooses, wild boars, roe deer, squirrels, stoats, weasels and martens, wolves and lynx among the predators.
The varieties of birds are not few. During the migration period, ducks are ubiquitously present throughout autumn.
Bird lovers can cite different species like goldeneyes, mallards, gadwalls, northern pintails, anas, ruddy shelducks, Charadrii, northern lapwings, common sandpipers and green sandpipers.
Ready for Your Dream Trip?
Let Us Customize Your Perfect Tour - Fill Out Our Form Now!
Create my trip