Altyn Arashan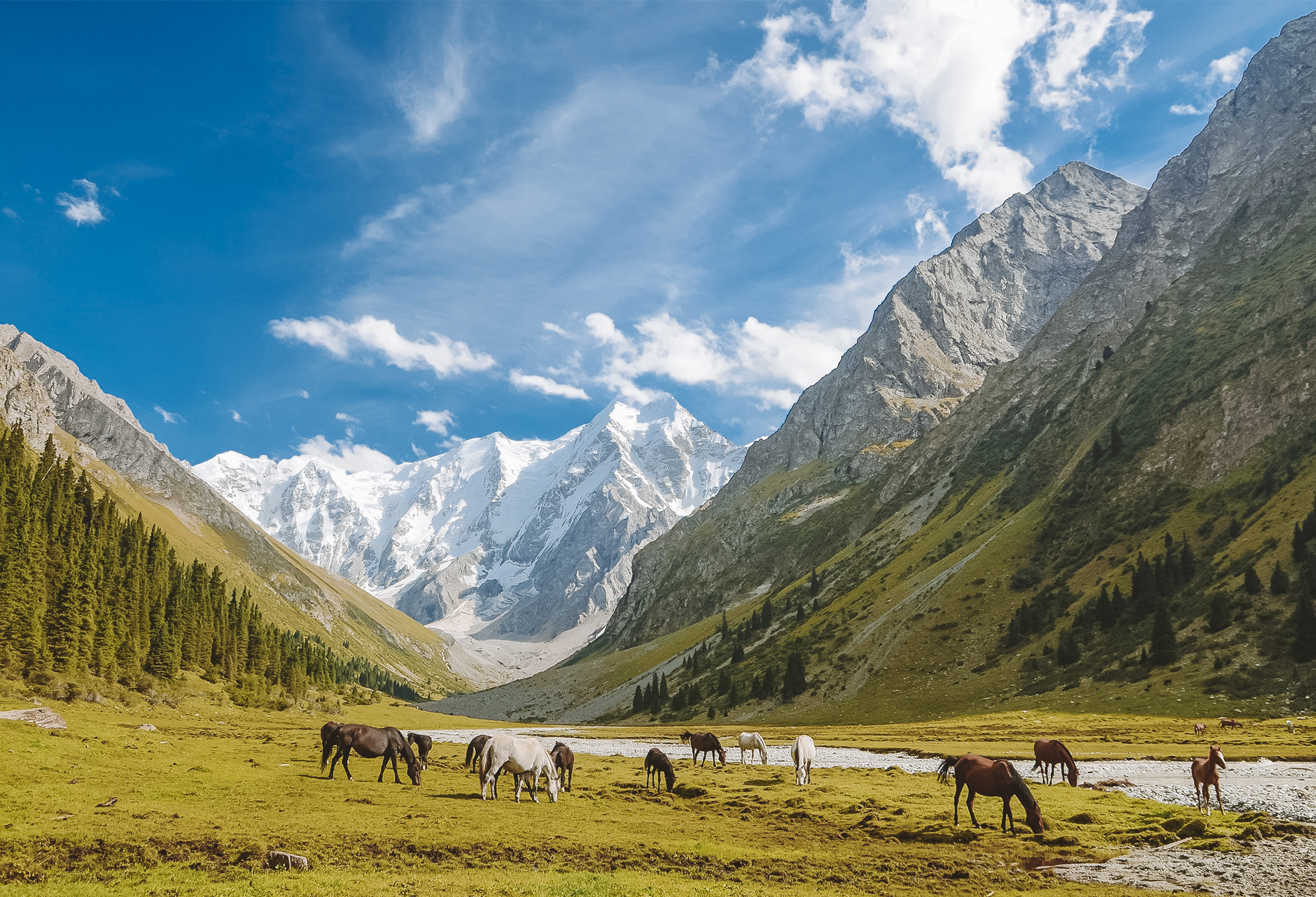 Altyn Arashan travel guide
The most popular destination from the city of Karakol, set in the picture-perfect alpine forests at an elevation of 3000m, Altyn Arashan looms at the southern end of the 4260m high Palatka Peak.
Why visit Altyn Arashan ?
The most popular hike near the northeastern part of the country, Altyn Arashan is the Golden Spa area of Kyrgyzstan. The hike is relatively more strenuous but certainly not impossible.
The hike has some of the gorgeous views on its way and a snow glistening mountain valley view when you reach to the top.
Where Is Altyn Arashan?
Located 20km south-east of Karakol near the Isyyk Kul Lake, Altyn Arashan is dominated by the 4260m high Pik Palatka peak which is also known as the Tent Peak. The valley also forms a part of the Arashan Reserve. The reserve is known for its rich and unique wildlife, including wild bears and snow leopards.
How To Reach The Hike?
he hike briefs at the southern end of the town of Teploklyuchenka. It is more commonly known as the Ak Suu and is located 12km to the east of the city of Karakol.
Hike Information
The distance of the hike walk: 14km (one-way)
Time taken to complete the hike: 5-6h up / 3.5-4h down
Difficulty level of the hike: moderately easy
Altitude of the hike: Start: 1810m Finish: 2435m
Hike Walk Through
The path to the Altyn-Arashan hike is easy to cover and usually follows the track that might also be the journey to Altyn Arashan's hot springs. You also cross the river while on your trek.
The Altyn Arashan Valley
Set up with some hot spring concrete baths along the river, the Altyn Arashan Valley widens into an eclectic mix of beautiful colours and an amazing perspective to mount Palatka.
The Hot Baths
Hot springs in the Altyn Arashan Valley are well accustomed with concrete pools and small wooden cabins. Shampoo and soap are totally forbidden in these baths.
And Some Nomadic Kyrgyz
The Kyrgyz nomads can be viewed grazing their animals on the higher grounds during summer.
Fooding In Altyn Arashan
Food is not always available but during the peak and visitor season, it is never a problem. However, carry your food and water supplies on your trek.
The Altyn Arashan valley known for its dreamy landscapes, hot springs, mountain backdrops, and adventurous treks is one of the most sought-after vacation sites in Kyrgyzstan. Call us or visit our website to book your trip to Altyn Arashan and to learn more about the trek.
Ready for Your Dream Trip?
Let Us Customize Your Perfect Tour - Fill Out Our Form Now!
Create my trip