Talas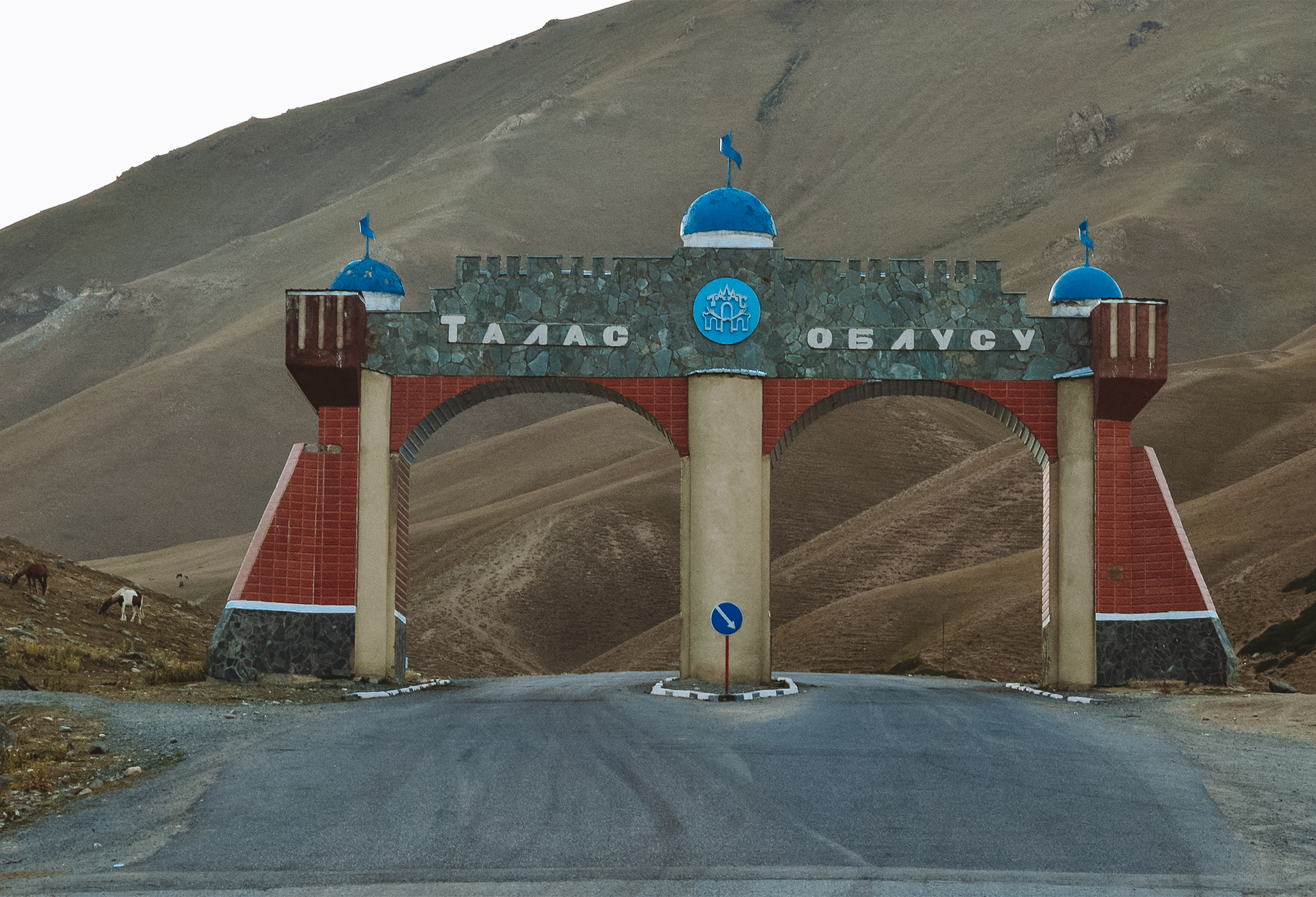 Talas travel guide
There are a number of exciting things to do in Talas. From historical sites to cultural attractions, explore the exhaustive list of all other local attractions in Talas. Discover new places to see and unique things to do nearby Talas. Don't miss out on these amazing sights at Talas. Check out the list of attractions and activities to do in Talas and nearby areas. It will help you to plan a perfect trip to Talas.
PLACES TO GO IN TALAS
Tuyuk-Tör Petroglyphs
A collection of petroglyphs believed to be from the Bronze and Middle Ages stand just off the road up a valley about 32km east of the village of Köpurö-bazar. Depictions of warriors, chariots and various animals are the most accessible in the Talas region. Further up the valley is a gravestone said to belong to a wife of Chinggis (Genghis) Khan, whose armies reportedly passed through the valley. At the end of the valley is the small mountain lake Köl-Tör.
Besh-Tash National Park
Following the Besh-Tash River for 30km, the highlight of this 32,000 sq km national park is a large turquoise lake at the end of the valley. Keep your eyes peeled for rare fauna, including snow leopards, that inhabit the area.
Coffee
The menu of coffee (respectable) and cakes (somewhat lacklustre) may be small, but it's the only option in town and the wi-fi is fast. It's on Sarygulov between BerdikeBaatyr and the bazaar.
Manas Ordo
The man, the myth, the legend – Manas. This Manas-themed complex 12km east of Talas city celebrates the life and death of the great leader. Built in 1995, heralded as the 1000-year anniversary of the Manas epic, a visit is equally worthwhile for a look at the Karakhanid-era mausoleum (reputedly that of the hero himself) or a walk up the large hill behind the museum for views out over the complex and Talas valley.
The Kirov Reservoir And Manas Peak
The Kirov Reservoir is the second biggest repository in Kyrgyzstan, making an expansive lake on the Talas River that is well worth going by. For those searching for somewhat more experience, Manas Peak, the most astounding crest in the Talas Range at 4,482 m (14,705 feet), is an incredible place to visit.
Explore the famous destinations of Kirgizstan, Talas with this week-long tour package. Get a customized Kirgizstan holiday packages that covers the entire famous destination to enjoy the goodness. The Kirgizstan tour packages take the traveller through a plethora of shopping malls, momentums, wildlife sanctuaries, bars and pubs, and help them explore the destination to a great extent.
Ready for Your Dream Trip?
Let Us Customize Your Perfect Tour - Fill Out Our Form Now!
Create my trip