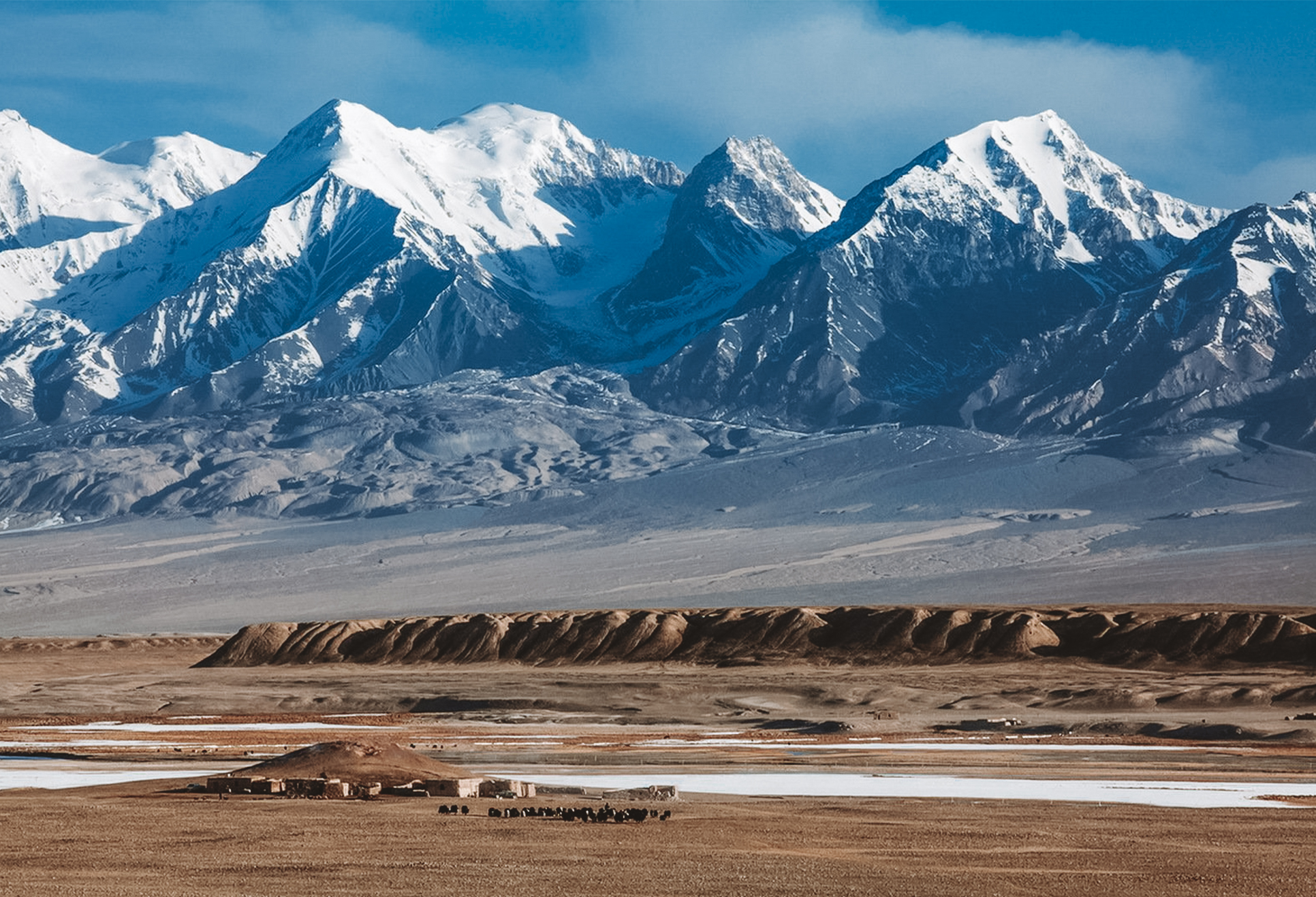 Pamir Highway travel guide
The Pamir Highway is probably the second highest road on earth and it crosses the Pamir Mountains through Tajikistan, Afghanistan, Uzbekistan and Kyrgyzstan. A major part of the highway lies in Tajikistan and is one of the chief tourist draw cards.
Why Is Pamir Highway A Must Visit While In Tajikistan ?
It gives you the world's most epic road trip experience
The "Roof Of The World" as it is known to the Pamiris or Bami-Dunya or the Pamir Highway is said to be the mother of all road trips. One of the world's grandest and most magnificent adventures whether you drive it or cycle it, the Pamir Highway is surely not going to disappoint you.
The highway offers its visitors high altitude mountain passes dotted with Kyrgyz yurt camps and Pamiri settlements that are surrounded by icy mountain peaks.
Apart from the beautiful backdrop, there are amazing side trips that you can take from the Pamir Highway. The list mentions a few of them-
The Wakhan Valley
The Mountain Lakes of Bachor
The Bartang Valley
The Pshart & Madiyan Valleys
The Pamir Highway takes you to a lot many places. It covers GBAO (Gorno Badakhshan Autonomous Oblast), the biggest province of Tajikistan.
You can stare at all the Icy Pinnacles
There's no shortage of mountains in the GBAO region of Tajikistan. 93% of Tajikistan is covered by beautiful white mountain peaks. The Pamir Mountain range is home to innumerable peaks that reach over 6000 meters above sea level and two prominent peaks that are over 7,000 meters above sea level.
Offers you some of the most off the beaten path adventures
A trip out to the Pamirs is an assured off the beaten path adventure while in Tajikistan. There's no shortage of enthusiasm, twists and turns over these ranges. The countless escapades up the side valleys leading off the Pamir Highway offer a complete package of fun and adventure to its visitors.
Soothing turquoise mountain lakes
The Pamirs are home to high altitude mountain backdrops complemented by numerous beautiful lakes.
Lunar landscapes offered by the mountains
Higher over the high plateau in the Eastern Pamir region you can easily notice the lack of trees and increasing space-like scenery. The shores of Lake Karakul with the Khargush Pass in its backdrop turns out to be one of the most spectacular views of the mountain ranges. The Pamir Highway looks like a place beyond the world.
Stoned Silk Road Fortresses to cover the cultural scenes
The Wakhan Valley is dotted by numerous, diverse biblical Silk Road fortresses that date back to the Kingdom of Kushan.
Travel along the Pamir Highway to learn more about the sun calendars and petroglyphs. You can also explore through the settlements and in the nearby mountains to enjoy more from your trip. Call us or visit our website to book your trip to the Pamir Highways now.
Holiday type
Trips to Pamir Highway