Penjikent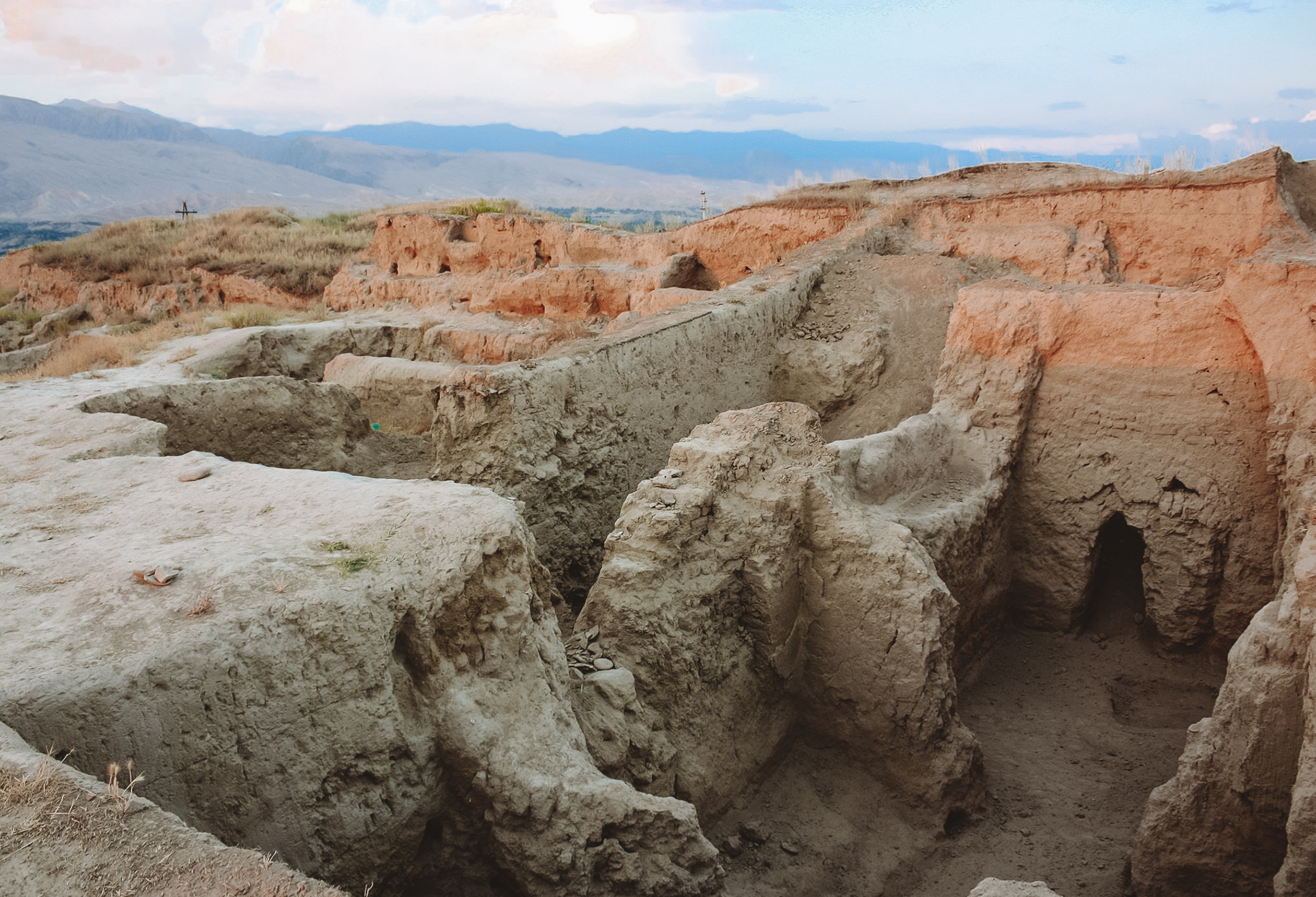 Penjikent travel guide
Stretched along the southern bank of the Zeravshan River, Panjikent is famous for its outstanding frescoes most of which are displayed in Dushanbe and the Ermitage in St. Petersburg. A few of the unique frescoes are also exhibited in the smallRudaki Museum at Penjikent.
Etymological Meaning Of Panjikent
The name Penjikent is acquired from "Panj" that means five and "Kant" that means settlements. Therefore, Panjikent meant "a group of five settlements". The founder of Persian-Tajik literature,Rudaki who was also known as "The Adam of poets", was born in Panjakent.
How Do You Get Around In Panjikent?
There is one bus in Panjikent that runs along the Main Road named after Rudaki that connects the far ends of this tiny little city.
Visitors mostly have to rely on taxis or will have to wave down any car going in the desired direction. This is a common practice not only in Panjikent but in most parts of Tajikistan.
Attractions In Panjikent
The Rudaki Museum
The Rudaki museum exhibits frescoes from the ancient city of Panjakent that depict a battle, a banquet and other daily life scenes. You can also find statues of Zoroastrian divinity and a wooden statue of a dancing woman in the museum.
It also highlights exhibits from Sarazm, a Neolithic site a few kilometres apart from artefacts and frescoes from the archaeological site nearby the city.
OlimDodhko Mosque and Medressah
The above mentioned is a Friday Mosque that dates back to the 18th and 19th centuries. It can accommodate up to 1500 people at a time.
KainarAto Spring
Ali, the descendant of Mohammed, toured this place which at this time was accommodated only by vicious serpents. When Ali came to KainarAto point, he prayed to God and asked for the snakes to disappear. A spring was formed in the response.
In the present day, 6 huge water pumps work at the Kainar Alto Spring that supplies water to about two-thirds of Panjikent's population.
KamaliKhujandi Park
Based on the banks of the Zeravshan River, KamadiKhujandi Park is a recreational park with children's amusement park and a swimming pool for amusements.
Shopping In Panjikent
The Zerafshan Handicraft Store Armugon
The store offers woven baskets and carpets, knitted crafts, embroideries and patchwork.
The Central Market
The market is located in the Rudaki Avenue and is usually busiest on Sundays and during the festival seasons.
The frescoe city of Panjikent is a must mention on your itinerary. Call us or visit our website now to book your tour the serpent city of Tajikistan.
Ready for Your Dream Trip?
Let Us Customize Your Perfect Tour - Fill Out Our Form Now!
Create my trip