Balkanabat travel guide
Balkanabat is a city in Balkan Province, Turkmenistan.
Balkanabat, formerly Nebitdag or Nebit-Dag, city and administrative centre of Balkan oblast (province), western Turkmenistan. It is located at the southern foot of the Bolshoy (Great) Balkan Ridge.
The city's previous name, Nebitdag, signifies "Oil Mountain," and it is the headquarter of the Turkmen oil industry. Balkanabat grew up with the Transcaspian Railway after huge oil stores were found in the region in the mid-1930s; it turned into a city in 1946. It has been thoroughly planned, with much greenery to relieve the impacts of the encompassing desert.
Balkanabat may fill in as a stopover on the outing from Ashgabat to Turkmenbashi and as a beginning point for trips to Dekhistan and the Yangykala Canyon.
Gozli Ata Mousoleum
An esteemed Sufi instructor in the mid-fourteenth century, Gozli Ata had a huge following until his inopportune death by the Mongol intruders. His mausoleum, situated in a natural depression of rough desert, is presently a famous place of pilgrimage.
Gozli Ata's spouse is buried in a nearby mausoleum and, as indicated by custom, guests should first pray at her last resting place. There is a graveyard nearby, tombstones here has a notch in the top, to store water in it as it is regarded as 'feeding' the spirit of the perished.
Yangykala Canyon
With bands of red, pink and yellow shake burning over the sides of the steep canyon walls, Yangykala is a stunning sight and one of its kind amongst the most fabulous attractions in Turkmenistan. A couple of Turkmen know about its reality. You can camp on the plateau over the ravine, in spite of the fact that it can get windy there.
Canyons and cliffs slash for 25km towards the Garabogazköl basin and lie approximately 165km north of Balkanabat and about 160km east of Turkmenbashi, making it easy to slot in a trip to the canyon between the two cities. While most tour companies run trips to Yangykala Canyon, not all include it on their standard itineraries, so make inquiries when planning your trip.
Dekhistan
This unique city is located in western Turkmenistan near the Caspian Sea. It stands in Misrian Valley – one of the most unusual places on the territory of Turkmenistan. There hasn't been any intensive construction activity; the soil there is not fertile so a lot of historical monuments have survived.
Tarshavat (38 Km From Balkanabat)
The picturesque ruins of the Tarshavat caravanserai stand on one of the ancient caravan routes on the Silk Road. The caravanserai is a rectangular building with a stone wall and ruins of residential buildings inside.
Shir Kabir Mausoleum (6 Km From Dekhistan)
Dating from the 9th and 10th century. Shir Kabir is one of the oldest surviving mosques on the territory of Turkmenistan. It has a unique mikhrab consisting of three niches one inside the other.
Call us or visit our website to book your memorable trip to the the city of Balkanabat now.
Holiday type
Trips to Balkanabat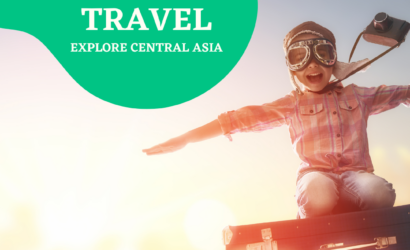 Aktau, Aktobe, Almaty, Altyn Arashan, Andijan, Aral Sea, Arslanbob, Ashgabat, Atyrau, Balkanabat, Beldersay, Bishkek, Bokonbayevo, Boysun, Bukhara, Burabay, Burana Tower, Central Asia, Charvak, Charyn National Park, Chimgan, Cholpon-Ata, Chon-Kemin, Darvaza Gas Crater, Dashoguz, Dushanbe, Fergana Valley, Garm-Chashma, Gonur-Tepe, Iskanderkul, Issyk-Kul, Istaravshan, Jalalabad, Jizzakh, Kalai-Khumb, Karaganda, Karakalpakstan, Karakol, Karshi, Kazakhstan, Khiva, Khorog, Khujand, Kochkor, Kokand, Kunya Urgench, Kuva, Kyrgystan, Manas Ordo, Margilan, Mary, Merv, Muynak, Namangan, Naryn, Navoi, Nissa, Nokhur, Nukus, Nurata, Nursultan, Osh, Oskemen, Pamir Highway, Penjikent, Petroglyphs, Rishtan, Samarkand, Serakhs, Serhetabat, Shakhimardan, Shakhrisabz, Shymkent, Silk Road, Son-Kul Lake, Tajikistan, Talas, Taraz, Tash Rabat, Tashkent, Termez, Torugart Pass, Turkistan, Turkmenabat, Turkmenbashi, Turkmenistan, Uzbekistan, Uzgen, Yangiabad
365 Nights
We have prepared many active and exciting tour products for you. Travel with us and discover a world of unforgettable experiences. We provide: ☑️ Group...
View Details