Merv travel guide
Merv (40 km from Mary) is unique amongst the eldest regions of Central Asia that presented water irrigation system. It prompts the development of one of the biggest urban areas of the antiquated world – Merv (Margush, Margiana, Mary). The root of Merv is covered in mysteries. One fact is known without a doubt, however – the primarily composed references to this city were found in Avestian chronicles of roughly the 8-6th century B.C.
Major Attractions Of Merv
Bairamalikhan-Kala in Merv
The fortress was developed as a three-wall structure and associated with the western mass of Abdullakhan-Kala.
Gyaur-Kala, Merv
Gyaur-Kala is one amongst the most powerful antiquated structure with the region more than 300 hectares. The walls of Gyaur-Kala are square with the slopes of towers put at an indistinguishable distance from each other.
The length of each divider is around 2 km. Each wall had an entryway. Seen from above are the remaining parts of the streets promoting the four entryways. The street from the south toward the north goes straightforwardly from the southern entryway to the ramparts of Erk-Kala opening route to the fortress and runs further around it toward the northern doors.
Major and Minor Kyz-Kala
While transiting in Mary, you will often observe outlines of hills-fortress which have stacked over time. These are various estates keshks of medieval primitive rulers. The greatest of them are authentic historic points Major and Minor Kyz-Kala.
Major and Minor Kyz-Kala are moderately small fortresses with layered, as though pleated, walls. The little windows are shrouded the creased walls. From over the walls were outfitted with loopholes which practically couldn't survive.
Sultan Sandzhar Mausoleum, Merv
The magnificent architectural monument of Merv is Sultan Sandzhar Mausoleum also known as 'Dar-al-Akhyre" (" The Other World"). It strikingly mirrors the greatest accomplishments and prosperity of Seljuks. Sultan Sandzhar Mausoleum is situated at the center of the old settlement of Sultan – Kala. Adjacent to this there are enormous monuments – the royal residences of Seljuk rulers and a mosque.
Aivans of Askhabs
In the fifteenth century, Timurids developed a religious complex around them. The tombs from dark marble are beautified with perfect alleviation cutting with vegetation ornaments and engravings.
Kharam-Keshk Castle
The single mansion of dehkhan estate nearby Gyaur-Kala is Kharam-Keshk. It used to be a residential house in the ninth to thirteenth centuries.
Mohammed ibn-Zeid Mausoleum
Mohammed ibn-Zeid Mausoleum is an extraordinary landmark of Sultan-Kala. It is generally little yet arouses administration by its unique structural arrangement.
The inside of the tomb has an extraordinary wall engraving in Arabian dialect. The letters skillfully cut from consumed blocks strikingly emerge on the foundation of the vegetative pattern made of plaster.
Call us or visit our website to book your tour to Merv.
Holiday type
Trips to Merv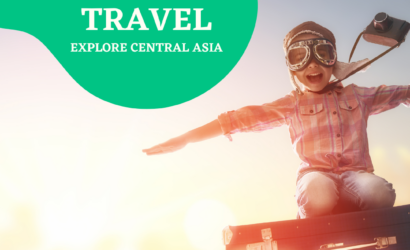 Aktau, Aktobe, Almaty, Altyn Arashan, Andijan, Aral Sea, Arslanbob, Ashgabat, Atyrau, Balkanabat, Beldersay, Bishkek, Bokonbayevo, Boysun, Bukhara, Burabay, Burana Tower, Central Asia, Charvak, Charyn National Park, Chimgan, Cholpon-Ata, Chon-Kemin, Darvaza Gas Crater, Dashoguz, Dushanbe, Fergana Valley, Garm-Chashma, Gonur-Tepe, Iskanderkul, Issyk-Kul, Istaravshan, Jalalabad, Jizzakh, Kalai-Khumb, Karaganda, Karakalpakstan, Karakol, Karshi, Kazakhstan, Khiva, Khorog, Khujand, Kochkor, Kokand, Kunya Urgench, Kuva, Kyrgystan, Manas Ordo, Margilan, Mary, Merv, Muynak, Namangan, Naryn, Navoi, Nissa, Nokhur, Nukus, Nurata, Nursultan, Osh, Oskemen, Pamir Highway, Penjikent, Petroglyphs, Rishtan, Samarkand, Serakhs, Serhetabat, Shakhimardan, Shakhrisabz, Shymkent, Silk Road, Son-Kul Lake, Tajikistan, Talas, Taraz, Tash Rabat, Tashkent, Termez, Torugart Pass, Turkistan, Turkmenabat, Turkmenbashi, Turkmenistan, Uzbekistan, Uzgen, Yangiabad
365 Nights
We have prepared many active and exciting tour products for you. Travel with us and discover a world of unforgettable experiences. We provide: ☑️ Group...
View Details