Andijan travel guide
Andijan provides an excellent option for travelers who come to Fergana Valley and get few days spared after exploring the valley. Located in the Fergana Valley and under 80 kilometers from Fergana, a one day trip to this place is what it'll take to visit and explore the handful but significant tourist spots that Andijan has. It is now the largest industrial, scientific and research center in Fergana Valley and is only growing in importance with the sanction of an electrified railway project that'll be connecting Tashkent and Andijan.
History Of Andijan
It is one of the most ancient cities in Fergana Valley. Historically, it was home to a massive horse breeding center where fast horses were produced which were then gifted to Chinese emperors and other rulers, considered precious jewels back then. The Samanids came and conquered Andijan in 9th and 10th Centuries.
This city is best known in the history books for being the birthplace of Babur, the founder of the Mughal dynasty that extensively ruled the Indian subcontinent and parts of Afghanistan. During the Timurid dynasty and under Babur's rule, Andijan was a large and one of the important cities in the region where art and culture flourished.
In the early part of 20th century, a major earthquake destroyed much of the city and practically it was built anew. Lately Andijan came in limelight because of one of the ugliest massacres in modern Central Asia where 1,500 protestors were killed by the open firing of the military who went protesting against the government for being corrupt and neglecting the poor. It garnered huge international media coverage but the repressive regime of the government refused to conduct any special investigation of the matter.
Sightseeing In Andijan
Andijan nevertheless has some excellent sightseeing options in its armor that are worth a visit. Some of these are:
Babor Memorial Park
It is the main center of attraction of Andijan which was founded in 1993. This park was frequented by Babur himself who admired the beauty and tranquility of this place. Later a statue of Babur and a small museum was constructed that hosts much of his relics.
BogiShamol Garden Of Winds
This unique park located in the hilly region of Andijan region is a major tourist attraction spot which offers magnificent landscape and clean breathing air. It is also an ideal picnic or excursion site.
Navoi Park
Navoi Park is a recreational center with boating ponds and green haven of trees where you can relax your heart out and have fun.
Juma Complex
With a madrassah and mosque, it is the chief religious complex built towards the end of 19th century. There's also a minaret standing in this place that is the tallest in Fergana Valley with an height of 32 meters which dominates the surrounding buildings.
Babur Literary Museum
It was once a madrassah which educated bright scholars which later got destroyed. Later it was restored into a museum where Babur's poetry and prose and preserved.
Andijan Bazaar
This Sunday and Thursday market is an excellent place for tourist to get a real sense of local lifestyle and shopping habits. The exotic stalls which serve local food items are something you should try when you're in here.
Andijan in its own way impresses tourists with its handful number of sightseeing options. The birthplace of Babur, this city is now growing at a good pace both economically and in infrastructure which promises further advancement of this place in tourism.
Holiday type
Trips to Andijan
Tour to Fergana Valley - Uzbekistan camping trip promises to be very active and enthralling. We will visit the most prominent cities of the Fergana...
View Details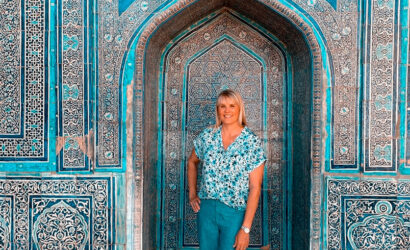 Tour to Uzbekistan "To the Heart of Tamerlane's Empire With a 14-days trip, covering a rich list of important places to visit, things to do...
View Details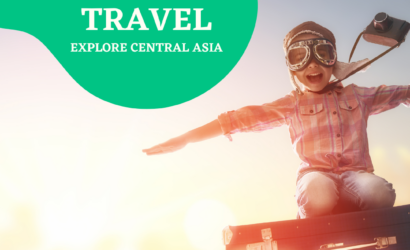 Aktau, Aktobe, Almaty, Altyn Arashan, Andijan, Aral Sea, Arslanbob, Ashgabat, Atyrau, Balkanabat, Beldersay, Bishkek, Bokonbayevo, Boysun, Bukhara, Burabay, Burana Tower, Central Asia, Charvak, Charyn National Park, Chimgan, Cholpon-Ata, Chon-Kemin, Darvaza Gas Crater, Dashoguz, Dushanbe, Fergana Valley, Garm-Chashma, Gonur-Tepe, Iskanderkul, Issyk-Kul, Istaravshan, Jalalabad, Jizzakh, Kalai-Khumb, Karaganda, Karakalpakstan, Karakol, Karshi, Kazakhstan, Khiva, Khorog, Khujand, Kochkor, Kokand, Kunya Urgench, Kuva, Kyrgystan, Manas Ordo, Margilan, Mary, Merv, Muynak, Namangan, Naryn, Navoi, Nissa, Nokhur, Nukus, Nurata, Nursultan, Osh, Oskemen, Pamir Highway, Penjikent, Petroglyphs, Rishtan, Samarkand, Serakhs, Serhetabat, Shakhimardan, Shakhrisabz, Shymkent, Silk Road, Son-Kul Lake, Tajikistan, Talas, Taraz, Tash Rabat, Tashkent, Termez, Torugart Pass, Turkistan, Turkmenabat, Turkmenbashi, Turkmenistan, Uzbekistan, Uzgen, Yangiabad
365 Nights
We have prepared many active and exciting tour products for you. Travel with us and discover a world of unforgettable experiences. We provide: ☑️ Group...
View Details