Namangan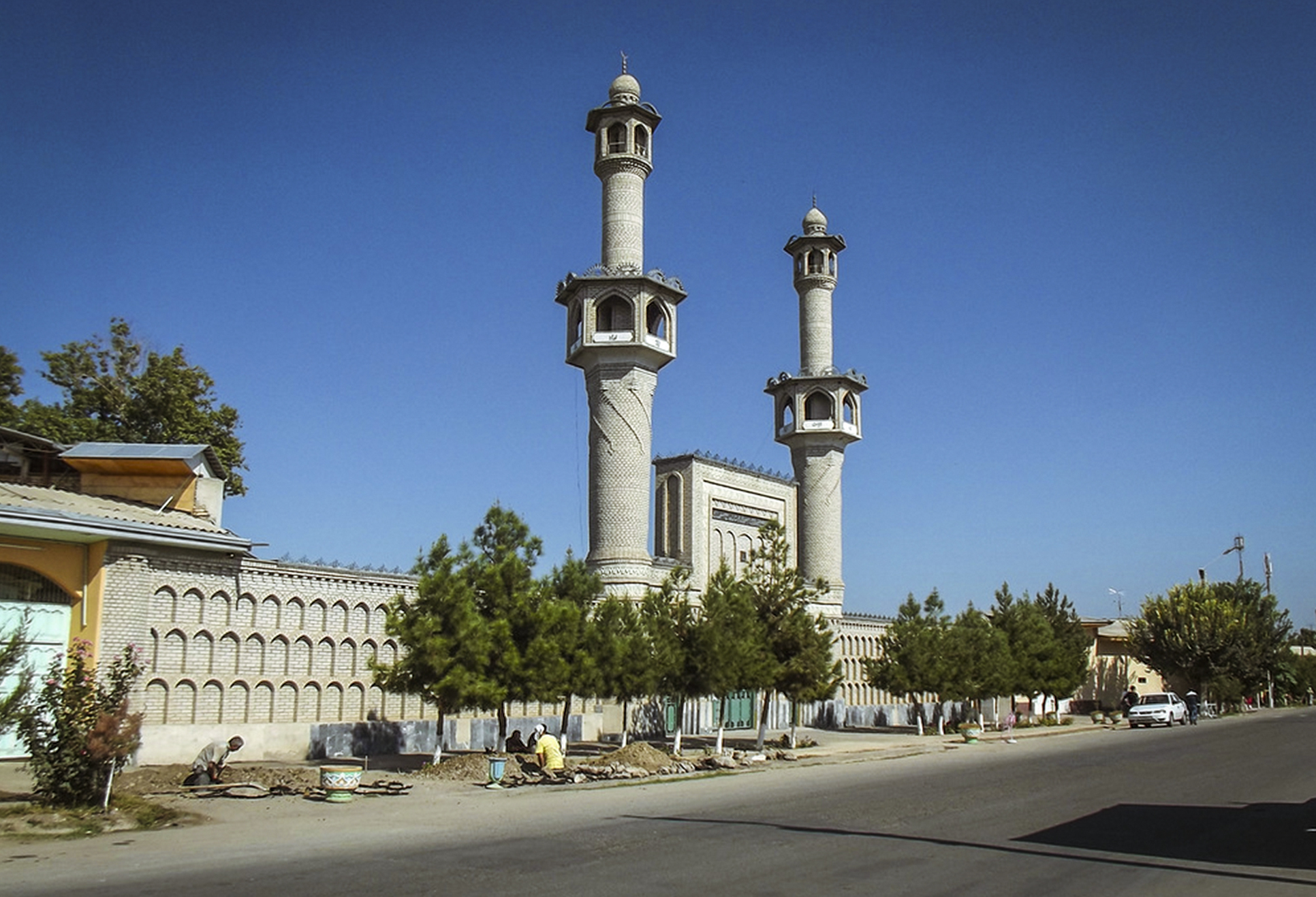 Namangan travel guide
Namangan located in the Fergana Valley is the third largest city in Uzbekistan by population with number close to 475,700 who are mostly of Tajik and Uzbek origin. Widely known as the craft center for some of the finest craftworks that's being done in this region since the medieval era, Namangan also boasts of archaeological significance.
History Of Namangan
As per archaeological evidences, majority of the population of Namangan were immigrants of a nearby city called Akhsikat which was the part of the Uyghur Empire. The city ofAkhsikat, whose remains can still be found in the ancient part of the city, was severely hit by an earthquake which forced its inhabitants to look for settlement elsewhere.
Another settlement, as per the records, began in this city in around 17th Century and was composed primarily of local salt miners. The etymological origin of this place can be traced back to the same time period. In Tajik language Namangan meant "A salt mine" which was what the village back then was known for. As a result of the prosperity and immigration from Akhsikat, it became a city from a small village. Like other cities in the Fergana Valley, it got populated by Sogdian people which later became a Persian speaking city. Later influx of Turkic people populated this region in the late medieval times. This city is mentioned in Baburnama, the memoir of Babur which hints that he may have visited or ruled the region at some point in history. During the World War II, the economy of this town surged after the establishment of various factories by the Soviets. Today, the modern city of Namangan is flourishing with cotton production and processing along with vegetables and fruits.
Things To Do In Namangan
Since the 17th Century, this city has been an important craft and trade hub in Fergana Valley. Potters, blacksmiths, weavers, goldsmiths, shoemakers make some of the amazing works you'll never find in entire Central Asia. This makes Namangan an excellent place for taking an arts and cultural tour. Besides that there are some ancient marvels preserved in this city which you can visit. Some of the major sightseeing in Namanganare:
Mulla Kyrgyz Madrasa
Built somewhere around 20th Century, this madrassah stands tall in the downtown and under the leadership of a talented architect named Usto Kyrgyz. The irregular pentahedron is surrounded by khujdras which is due to topography of the land, giving it a standout look.
Namangan Natural History Museum
This national museum houses many excavated archaeological discoveries, but are rather poorly exhibited which makes it hard for tourists to interpret them properly. Nevertheless, it's an must-see for someone with even slightest interest in history.
Hadja Amin Kabri Architectural Complex
It is one of the prominent but lesser-known hidden historical monuments in Fergana Valley built in 18th to 19th Century.
Ruins of Ancient Settlement of Akhsikat
The ruins of the medieval city of Aksikent located amidst the green spaces and parks characterize the city and are an important cultural site in the city. The city is more than 30 hectares and was protected by a huge moat. This site is now added to the UNESCO World Heritage Tentative List.
As Namangan is located in Fergana, which is synonymous with mountains, you can always take a trip to nearby mountains for a trekking or hiking tour.
Ready for Your Dream Trip?
Let Us Customize Your Perfect Tour - Fill Out Our Form Now!
Create my trip