Navoi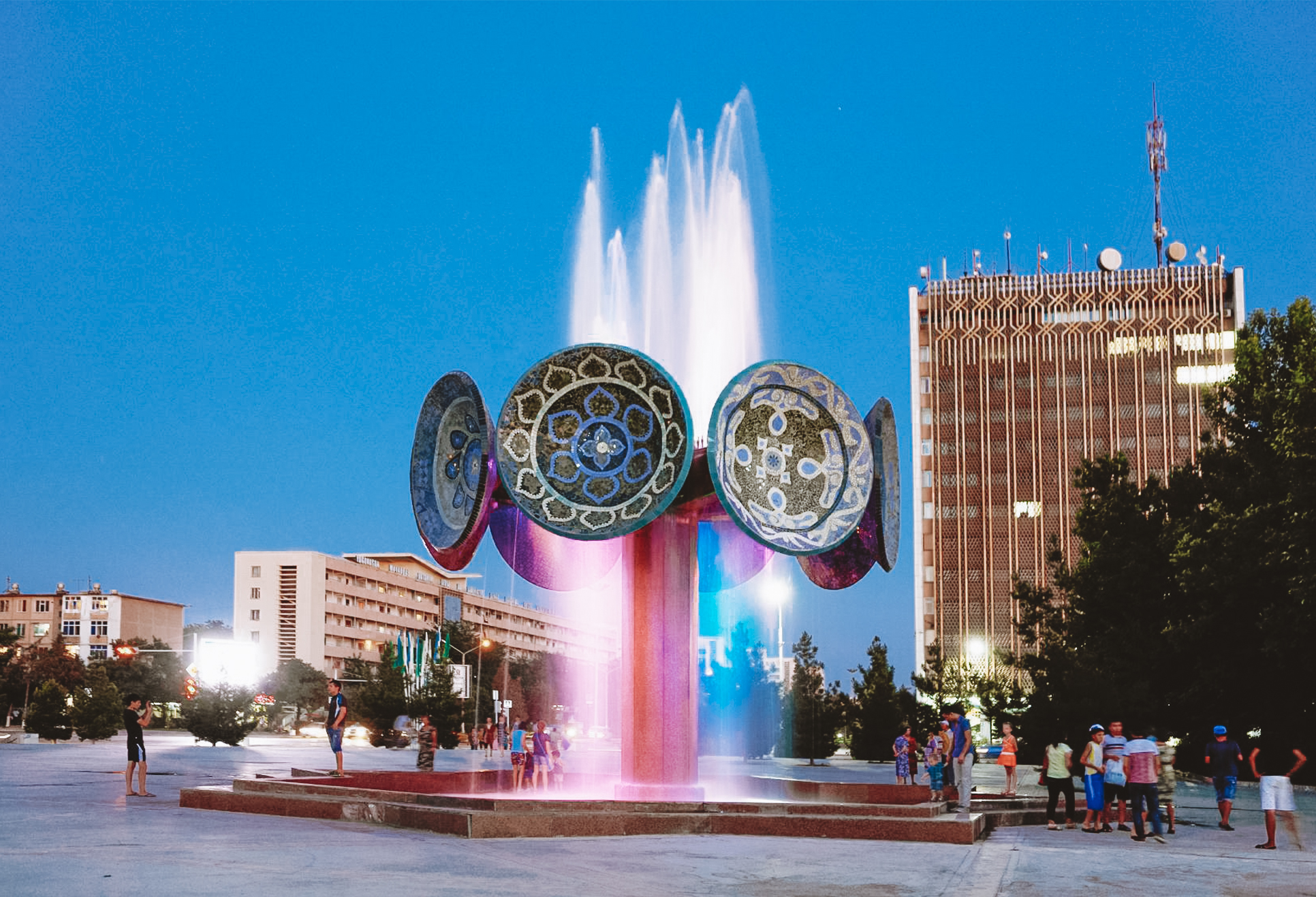 Navoi travel guide
Navoi located in the southwestern part of Uzbekistan is the capital of Navoiy Region and is currently a prospering industrial city forming the backbone Uzbekistan economy. One of the youngest city established only in 1958 in the area of Malik Desert, the city has taken remarkable strives in infrastructure and posses the most efficient modern engineering concept.
History Of Navoi
Historically, Navoi was part of the Emirate of Bukhara whose urban centers included the likes of ancient cities of Samarkand and Bukhara. Back then, the city was reportedly named Kermine. Thus this had profound effect on the culture and lifestyle of the people of this region majority of whom were Islam. The iconic Silk Road passed through this city, but whether or not there was a caravanserai in this place is uncertain. Archaeologists have found numerous traces of ancient Khorezm, Saki, and Baktriya cultures which hint their settlement at some point during the ancient time.
Even though the remains found in the vicinity of Navoi date several hundred years back, the modern city was only re-founded in 1958. The modern city of Navoi is named after one of the prominent and influential poets in Uzbekistan, Ali-ShirNava'i. Even though he is designated as a poet, he was multi talented who also was a writer, politician, linguist, mystic, and painter. He is considered throughout the Turkic-speaking world to be the establisher of early Turkic literature who inspired many other fellow poets and writers alike.
Currently, Navoi is one of the leading industrial hubs of Uzbekistan with centers like Navoi Mining & Metallurgical Combinat which produces mineral fertilizers and ammonia aiding agriculture in the entire country. Recently, it became the first full-fledged Free Economic Zone (FEZ) in the country. Which means the companies operating in Navoi will be charged very little to no tax while enjoying additional government support.
Things To Do In Navoi
Even though Navoi is a relatively new city in Uzbekistan map, nevertheless it has got some handful of archaeological and natural sites for tourists.
Major Sightseeing Places In Navoi Include:
Sarmish-say Gorge
Situated 45 kilometers from Navoi, it is one of the famous travel destinations in Central Asia. Part of the Nurata Mountains, the landscape of Sarmish-say is diverse which accommodates varying plant and flower species. The Sarmysh river and the ancient archaeological monuments from the early Iron and Middle age period are worth every effort to get to this place.
Monument of Alisher Navoi
There's a huge and marvelous statue of AlisherNava'i, who is deemed father of Turkic literature, standing in the middle of Central Park of AlisherNavoi. It is frequented by locals who come to this park to stretch their legs.
Kasim Sheikh Khanaka
This mosque located in Navoi region was built in 16th Century in honor of Kasym-Sheikh is one of the revered sites in Uzbekistan. Kasym-sheikh was an acknowledged and highly respected religious leader whose body after his death was laid to rest in this place where the current mosque stands.
Lately, the constructions of airports and international railway routes have made this place easily accessible from other major cities in Uzbekistan. Thus a 1-2 day city tour to this place will fit the bill of an extended city tour trip if you're visiting places like Tashkent or Bukhara.
Ready for Your Dream Trip?
Let Us Customize Your Perfect Tour - Fill Out Our Form Now!
Create my trip