Tashkent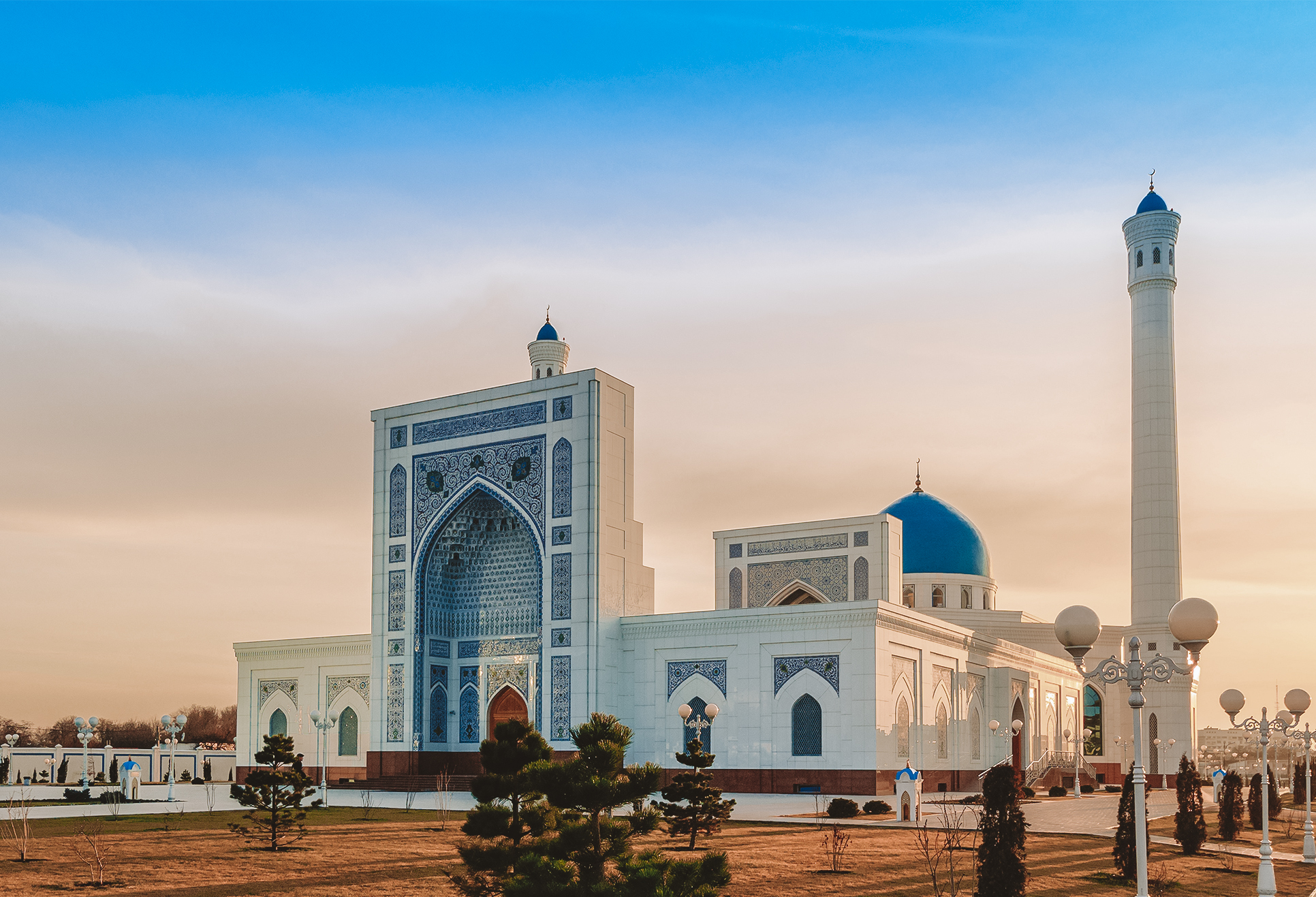 Tashkent travel guide
One of the oldest cities in Central Asia and biggest in Uzbekistan, the history of Tashkent goes back as early as two millennia. Tashkent Uzbekistan is also one of the main tourist spots garnering tourists from around the world. Tashkent Tours will be going to present you a modern city, where every traveler can find so many options like entertainment and cultural events!
History Of Tashkent
The earliest inhabitants of the region of Tashkent are reported to have been the Iranian nomads who settled here at the foothills of West Tian Shan Mountains as an oasis near the banks of Chirchik River. From time to time various other cultures came and settled in this region and was subsequently conquered by many rulers.
ChachPeriod
The city of Tashkent went by Chach in the pre-Islamic period when Sogdians and Turkic nomads were settled in this area. Later Buddhist monks and Chinese chronicles visited the land and also constructed their own monuments.
Introduction Of Islam
It is reported that Islam was introduced in this region by Turks and the Arabian invaders and named the city Tashkand.
Mongol Conquest
When Genghis Khan, the founder of Mongol Empire, arrived in Tashkand in 1219, he attacked and destroyed majority of the city and consequently the city came under Mongol rule.
Kokand Rule
The city of Tashkand got annexed to Khanate of Kokand in 1809 at the time of which it was considered the richest city in Central Asia. It prospered greatly through trade with Russia.
Soviet Period
Often referred to as the Tsarist period or tsarist autocracy, Tashkent came under Soviet rule in around 1865 after two days of diversionary attack. The name also got changed from Tashkand to Tashkent during Soviet rule.
Major Sightseeing Spots In Tashkent
With such an ancient past dating two millennia back and ruled by so diversified portfolio of rulers, it cannot be the fact that there'll be limited or handful number of historical sites in Tashkent. In fact the Tashkent Tours seems teeming with architectural monuments standing tall to this day. The main Tashkent Sightseeing optionsare:
Khazrati Imam Architectural Complex
This complex is an ensemble of various other ancient monuments with the earliest of them being as old as 16th Century. This complex got its name after one of the highly esteemed Imams in Tashkent, Abu Bekr Al-Kaffal Al-Kabir Ash-Shashi. The main monuments are:
Barak-Khan Madrasah
Tilla Sheikh Mosque
Muyi Muborak Madrasah
Kaffal Shashi Mausoleum
Namazgoh Mosque
The Khodja-Akhrar-Vali Mosque
This mosque is named after one of the most prominent Sufi leaders, Sheikh KhodjaAkhrar. It is the third largest mosque in Uzbekistan.
History Museum Of The People Of Uzbekistan.
In this museum you can see for yourself the entire history of Uzbekistan where relics from the earliest civilization up until the present day are carefully preserved.
Chorsu Bazaar
It is one of the largest open-air markets in Central Asia where you can get to experience the true Middle-Eastern oriental shopping style. All daily necessities and few souvenirs are sold in this market which is centrally located at the old town of Tashkent.
Amir Timur Square
Located at the heart of Tashkent, the marvelous statue of Amir Timur was constructed during the Tsarist Russia to honor the founder of the city of Tashkent. It is now a continuously developed park with parks and fountains serving as an ideal strolling and relaxing site for locals.
Independence Square (MustaqillikMaydoni).
Also located in the center of Tashkent, it is a well developed and maintained park formerly dedicated to Lenin during the Russian empire. Now there stands an Independence Monument in form of a globe, hence the nomenclature of the square.
Things To Do In Tashkent
Tashkent offers a wide array of activities to tourists coming to the city. With Things To Do In Tashkent, You can go shopping to the traditional bazaars or to the supermarkets that have been lately opening in the city. And after a long day of tiring sightseeing travel, you can pay a visit to some of the recreational centers in Tashkent like Disneyland, Aqualand, and Tashkent Zoo. Tashkent Tours are specially designed for those visitors, who want quick tour to the fascinating city of Uzbekistan. No matter where your Uzbekistan Vacationtakes you, spend some days in Tashkent!Discover Total Tashkent Experience with Minzifa Travel and choose one of our tours with professional guide services and comfortable transportation.
Ready for Your Dream Trip?
Let Us Customize Your Perfect Tour - Fill Out Our Form Now!
Create my trip