Short trips are always remarkable. Kazakhstan Short Tours are for one to four days which is well-possible, especially from Astana and Almaty. People can roam around the unique city, Astana. And you can enjoy the Central Kazakh hilly steppe, while in the never sleeping city, Almaty region popular destinations include Charyn Canyon, AltynEmel nature park, Kolsai mountain.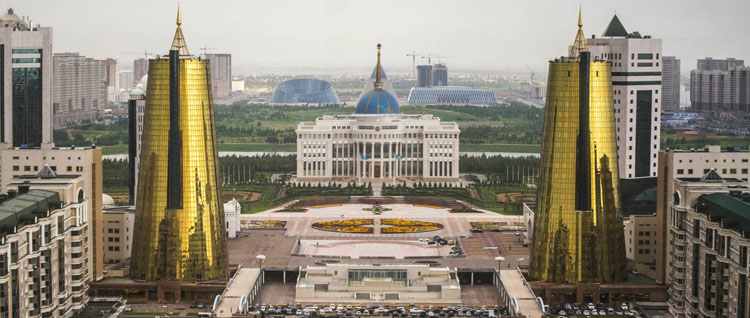 Some Of The Short Tours In Kazakhstan Are:
Outdoor Short Trip Near by Almaty:
In this tour, you will be visiting a historical museum also with your family. Some of the beautiful places of the never sleeping city, Almaty. You can do a lot of fun activities like mountain biking and play a lot of various outdoor games. Sleeping in tents nearby a river and then going for river rafting will be too much fun.
Short Trip To The Kyzlarai Oasis In Central Kazakhstan
The Kyzylarai mountain and forest oasis, located in Central Kazakhstan, which gives an exclusive offer for a traveler. You can go for trekking to the Aksoran peak which is situated 1565 meters above the ground is the highest peak of the SaryArka in the Kyzylaraimountains. Take a view of the beautiful pine forests, which grows in on the granite rocks.
Do You Like To Explore Something New And Interesting?
Then you must go for a sightseeing of some of the most beautiful historical monuments, rock paintings, the stone statue of Kazakhstan Junger wars.
Tour Of Almaty Province
If you love nature, then this is the best place for you.Here you can enjoy the natural beauty of the place and go out for a drive throughout the countryside. You will have a good time here. You can enjoy the beautiful mountains and lakes.
Bird watching In Astana
If birdwatching is your favorite hobby, then you must go on a short trip to Astana. A lot of people in this world are fond of bird watching. And the Korgalzhyn State Nature reserve is the best place for birdwatching in Kazakhstan. In between April and June, it is the best time to visit the nature reserve. During May month, you will find the most incredible and rare flowers called Shrenk's tulips.
An Adventurous Road Trip
Do you love road trips and long journeys? If yes then this is the best place for you to go.
An adventurous road trip from Astana to the Ulytau range, the center of Kazakhstan. You can travel around the beautiful UlytauMountains. This road trip is designed as a weekend-trip from Astana the start is at 18:00 on day one and finish on day three late nights. For lovers of long journeys and road trips through endless steppe and historic lands.
Day Trips From Almaty
You can go for a marvelous trip to Almaty. You can do a lot of outdoor activities; there is a rock climbing, museum visit, horse riding. Take a look at the beautiful Turgen valley, Lake Issyk, TamgalaTas rock paintings, Big Almaty Lake and many more.
Call us/Visit us/Contact us/ to plan your own customized Short Kazakhstan Tours.