Naryn has a picturesque gorge cutting through the town.The regional administrative centre of the Naryn Region in the central part of Kyrgyzstan. The banks of the Naryn River carves a pleasant canyon through the town.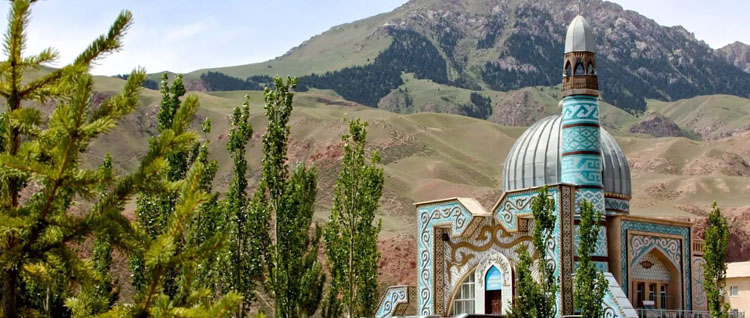 Things To Do In Naryn
Salkin Tor National Park
The Salkin Tor National Park lies not far and just outside the Naryn City. Most of the people can be found with their picnic bags right at the entrance.
You can also hike up your tents along the riverbanks with the beautiful mountains in the backdrop.
The hiking trail of the national park is steep at some places but also has beautiful scenery for the photographers out for wildlife photography.
The river creates a pristine look in the middle of the national park. The Kara-Keche pass
The pass has an amazing view of the pleasant weather in the valleys.
The pass is around 3385 m above sea level and is on the way to Kyzyl-Oi.
The area is wary with wildflowers and bushes and with a very few people scattered here and there in small huts.
The Eki-Naryn Valley
In the local Kyrgyz language, Eki-Naryn means 'Two Naryn'. The valley lies at the meeting point of two of the largest rivers of the Naryn province. The view of the valley is profound and majestic complemented with horse riding trips across the valley.
The Song Kol Lake
A beautiful lake that is worth a visit while in Naryn is the Song Kul Lake.
The camp area has yurts to help you relax and you can also enjoy a peaceful and calm horse ride along the lake for an everlasting experience.
Visit the calm waters of the Song Kul while in Naryn as a must.
The Kok Kiya Valley
On the borders of Naryn and China lies the valley of Kok Kay. A wild place full of deep rivers and large and steep canyons, Naryn has remained a mystical site for years. You can find locals and shepherds breading Yaks and sheep on the pasture of the valley.
The Moldo-Ashu pass
One of four passes leading Up to Son-Kul lake, 3,000 meters above sea level is the Moldo Ashuu Pass. Each of the individual mountain roads of the Moldo Ashuu Pass has its own unique characteristics and has beautiful, dreamlike panoramic views.
The Moldo-Ashu pass is said to be one of the most impressive passes of Kyrgyzstan. The city of Naryn has two regional museums and some hotels, but is otherwise residential. Visit our website to learn more about the things to do in Naryn. Call us or visit our website to book your tour.