Located in the off the beaten path of Central Asia, Kyrgyzstan calls out to those who are daring and adventurous in nature. Being situated high in the Tian Shan mountain system, 94% of the country is located above an altitude of 1,000 meters. So you're guaranteed nothing but sheer adventure.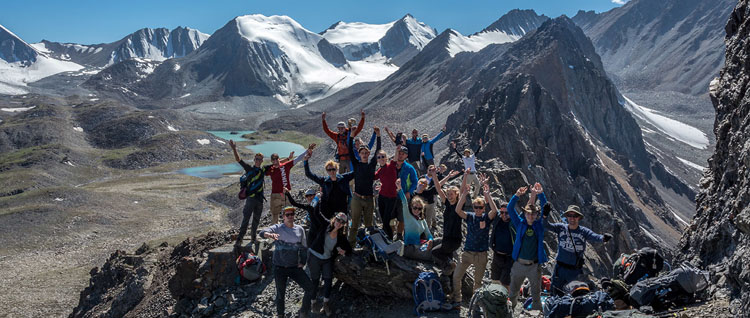 Kyrgyzstan In Detail
With history stretching more than two millennia back, just like its neighboring countries, Kyrgyzstan had a vibrant past and for long followed a nomadic culture, some of which are deep embedded in its current culture. Eurasian nomads of Scythians were reported to be the first ones who settled in this region. Ethnically, Kyrgyz people descend from the Yenisey Kirghiz who used to live in the upper valley of the Yenisay River. They formed their own small tribal kingdoms in this region. After defeating the Uyghur Khaganate in 840 AD, they reached their greatest expansion. However, they lasted until the Mongol expansion during the 13th century, and the kingdoms in the mountain ranges of Tien Shan came under the Mongols. Mongol along with the Turks had profound influence on the nomadic lifestyle of Kyrgyz people. Just like the rest of Central Asia, it got annexed to the Soviet Union and remained under the Soviet rule from 1876 to 1991.
Kyrgyzstan is a landlocked country bordered by land from all sides. It covers an area of 199,900 sq km and almost 90% of it is covered with mountains. Furthermore, over 41% of the country is situated at an altitudinal height of above 3,000 meters, average being 2,750 meters. The massive rugged mountain ranges, because of the astounding altitudinal height, are covered with snow most of the time of the year. The magnificent Tien Shan and Pamir-Alai mountain ranges run through the territory and there are over 29 peaks which are over 4,000 meters, and 45 more that are over 3,000.
With more than 200 different trekking trails, it is a heaven for avid mountaineers. There are around 1,928 mountain lakes in total located in the mountains. Issky-Kul is the biggest of them all covering an area of 6,236 sq meters fed by 118 rivers and streams. It is an endorheic lake located in the northern section of Tien Shan and world's second largest saline lake. Present in the southern shore of it are rugged ranges of Ala Too Range, and on the north are Kungey Alatau. It is a popular vacation resort spot with a number of bed and breakfast rentals.
Emerging from the mountain ranges are several streams and rivers which run downhill, but surprisingly none of them run long enough to meet the sea, rather they flow into a closed drainage system. Rafting, swimming are greatly enjoyed by tourists in these rivers.
Below are some of our Kyrgyzstan adventure tour packages:
Trekking Tours
Horse Riding Tours
Rafting Tours
Ski Tours
Bike-tours in Kyrgyzstan
Around Lake Issyk-Kul
Multi-active tour in Kyrgyzstan