Located in the unmarked valley of the Kopet Dag Mountains, Nohur is a small settlement bordering with Iran which remains isolated than the rest of the country in a remote area. It is surrounded by mountains and hills and the population is composed of just one tribe group who are known as Nohurli and they consider themselves the descendants of Alexander The Great. It is easily reachable from the village of Archman. The terraced sides of the upland valleys are different than the rest of Turkmenistan. In this small village, you'll be able to trek and hike the different trekking trails and soak in some slow-paced rural life.
Things To Do In Nohur
With fascinating villages and the cultures of the people, beautiful scenery, solitude environment, and guided trekking routes, Nohur is undoubtedly the place you should take a day tour to.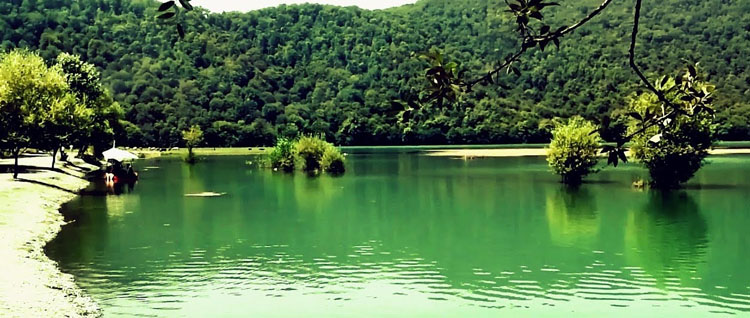 As Turkmenistan has strict rules of tourists, you'll only be allowed for a guided hiking tour in the picturesque mountains. A cultural tour to this place also should be in your list if you're planning a day tour to Nokhur. The town's cemeterys is peculiar where a huge goat horn is placed on top of each grave, which locals say is protecting the grave. Similar horns can be found hanging in front of the houses which locals claim ward off evil spirits.
Just beyond the grave is KyzBibi which is a pilgrimage site which is surrounded by a small metal fence. Beneath a fat-trunked plane tree in this pilgrimage site, there are small scraps of cloth which represent wishes. KyzBibi was a pre-Islamic patroness of women and goddess of fertility.
Here Are The Sightseeing Options In Vicinity Of Nohur:
Kopet Dag Mountains
Turkmenbashi Mosque and Mausoleum
GokDepe Mosque
Kow Ata
Bedev Hippodrome