It is said that "Life is either a daring adventure or nothing." The definition of adventure tour itself which is very broadly used conjures up moves of highly skilled sportspersons who jump off the cliff or skate at rocketing speed flying across a giant void. But it shouldn't have to be that way. Adventure means getting out of your comfort zone and taking somewhat of a risk. Risk is an integral part of life which makes it bit more exciting and glamorous. Adventure tours can be as simple as an off-the-beaten-path city excursion trip or trekking through a steep slope – something that you're not accustomed to.
Uzbekistan which is ideally located in the central part of Central Asia offers many marvelous places where you can check your testosterone levels. From endless desert lands, to snow mountaintops, to fertile pasturelands, there's just so much Uzbekistan has on offer for both adventure seekers and normal tourists alike.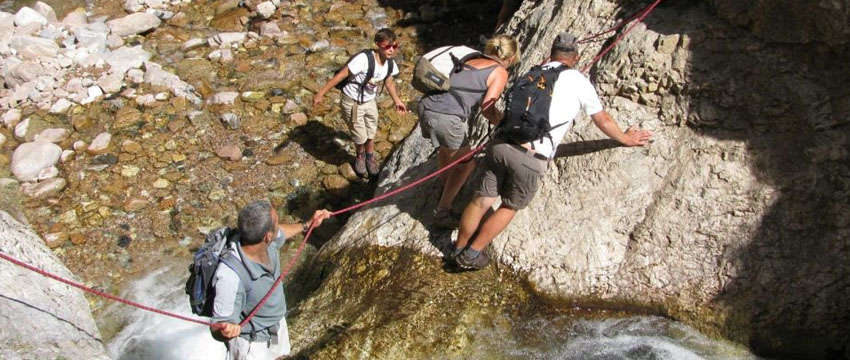 Adventure Sports Opportunities In Uzbekistan
Hiking/trekking/mountaineering
With numerous mountain ranges running through the region of Uzbekistan, there's surplus amount of opportunities for hiking and trekking. Charvak, Beldersay, Chimgan, all located in the Fergana Valley are the favorite spots among tourists looking for trekking options.
Desert Safari
With 80% of Uzbekistan land covered with desert, a safari through desert is an ideal option. This safari can be via 4X4 vehicles or camel rides. But either way, you'll traverse through the harsh desert environment that the everyday person inhabiting this place goes through.
Nomadic lifestyle
Adventure tours are also a way to connect with cultures. Uzbekistan has a long history of following a nomadic lifestyle which is still prevalent in some rural parts of the country. Tours taken to villages located in the outskirts of Fergana Valley region or other isolated place often give you a glimpse of the nomadic lifestyle of the locals that may seem strange to people coming from developed countries. Nevertheless, living in yurts (tents with decorated fabrics), tasting a different cuisine, and spending time among the locals will give you a whole new experience altogether.
Top Adventure Tour Sites In Uzbekistan:
Aral Sea
Considered one of the catastrophic man-made environmental disasters in human history, Aral Sea offers adequate adventure opportunities for travelers. From what was the one of the four largest lakes in the world, after commencement of the irrigation project by the Soviets, it has now reduced down to 25% of its original size. Majority of the area has turned to barren desert, thus making it ideal for a half-day desert safari tour.
Nurata Mountains and Aydarkul Lake
The Nurata mountain ridge which is full of rocky areas and hills are a perfect ground for novice trekkers to test their skills. With the highest point being 2,169 meters, it is relatively an easier trekking destination. The region of Aydar Lake hosts many traditional cultural tours where you can get to experience the gypsy lifestyle.