Uzbekistan is a superlative travel destination proffering the best cultural tours in the entire of Central Asia. When you're in Uzbekistan for your business or holiday trip and you're left with few free extra days, then the extension tours are excellent for spending some quality time in isolation or with your friends, colleagues, and family.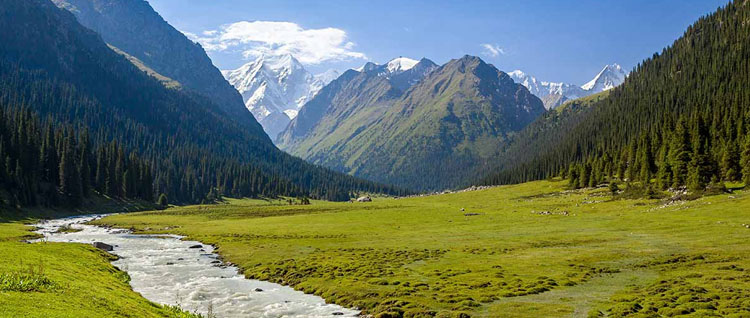 The country of Uzbekistan is a cradle of cultures for a period of over two kilo years. It was ruled by numerous dynasties from across the world, Alexander and Tamerlane being the notable ones. This has resulted in Uzbekistan being one of the biggest showstopper in Central Asia packed with historical monuments, forts, museums in entirety of the country. But as in most cases, some regions of a landmass receive more attention than others, while the rest part – even if they offer equally enthralling opportunities – get far less attention and are deemed isolated or remote. The distinction factor of Uzbekistan extension tours from normal city tour lies in the fact that they focus on the off-the-beaten-path travel destinations not on view than concentrating exclusively on major sightseeing tourist spots.
Here Are The Main Extension Tours Destinations In Uzbekistan:
Tour to Fergana Valley
Fergana Valley spanning over an area of 22,000 square kilometers is considered as the core of Central Asia split between Kyrgyzstan, Uzbekistan and Tajikistan. With such gigantic area covering three distinct republics of former Soviet Union, needless to say it'd be diverse. The tour through this complex disputed region of Uzbekistan will give you the best mountainous landscape view in the entire country.
Tour to Termez
Termez is another underrated city lying in the southernmost part of Uzbekistan. The friendship bridge constructed by the Soviet Union because of a friendship pact with Afghanistan is a major supply and transportation hub. A half day trip to this place is what it takes to see the built and functionality of this unique and important place.
Tour to Nukus
The city of Nukus is well-known for the Museum of Art which houses more than 50,000 awe-inspiring and controversial paintings from the Soviet period. It is the sixth largest Uzbek city and also serves as capital of autonomous Karakalpakstan Republic. Located near to the Aral Sea and circumambient by three deserts, it is capable of providing a good one-day holiday experience.
Tour to Gulkam Canyon
The beautiful mountain area of Gulkam Canyon is an excellent hiking and trekking place in Uzbekistan. If you happen to be around Tashkent and have few days or half a day off, then beeline to Big Chimgan where the wild nature and escarpments of Chimgan Mountains await to be explored.
We, at Minzifa Travel, understand the requirements of people stuck in the airport or hotels for any amount of time and hence arrange and execute our Uzbekistan Extension Tour Packages accordingly. Kindly visit our Contact Us page to get in touch with us.