Uzbekistan is widely known Central Asia and other parts of the world for being a country with rich ancient architectural complexes that were built over its two millennia of history. The ancient cities of Bukhara, Samarkand were important religious centers where rulers, their families, saints, companions, and prophets lived. From time to time they constructed significant monuments in the form of mosques, madrasahs, mausoleums that still stand to this day and are painstakingly preserved and renovated by the Uzbekistan authorities. Our Uzbekistan pilgrimage tour will take you through a one-of-a-kind journey that'll fill you with holiness and blessings of the Islamic world. This 8-days tour will extensively cover seven cities.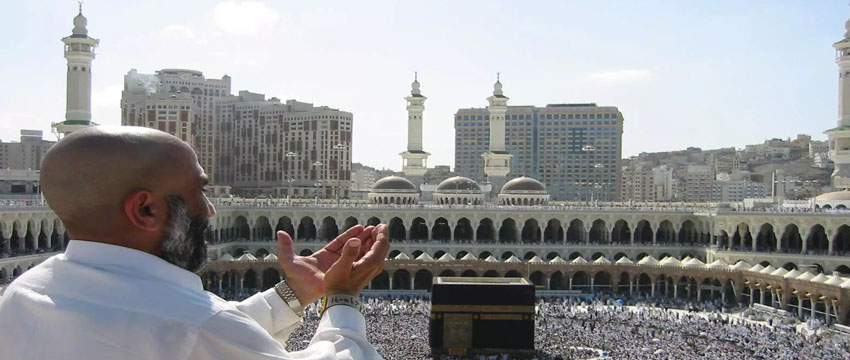 Tashkent
The city of Tashkent, which is also the capital city of Uzbekistan, will be your first destination. Located ideally on the iconic Silk Road route, it was conquered, ruled, and served as an important center for trade and commerce. It was first inhabited by Sogdian and Turkic nomads before being taken over by Arab invaders. Tashkent is also blessed to have enlightening tourist places with rich religious significance. Pilgrimage sites covered in Tashkent are:
Zangiata mausoleum
one of the prominent pilgrimage place in Islamic world where sheikh Ay-Khodja and his spouse AmbarBibi are buried.
Bukhara
One of the prominent cities in Uzbekistan, Bukhara was and a place of residence for many remarkable scholars, scientists, thinkers, poets, and other influentials.It is also among the oldest cities in Central Asia. In the Middle Ages, there were reportedly a total of around 360 mosques and 80 madrasahs serving Bukhara. The Seven saints or Khwajagan of Bukhara profoundly helped spread the Naqshbandi order, which is a major Sunni spiritual order of Sufism. The pilgrimage sites in Bukhara include:
Burial places of Seven Sufi Saints
Mausoleum of BakhouddinNaqshband
Samarkand
The city of Samarkand houses some of the best pilgrimage destinations in Central Asia. Founded way back in 7th Century, it served as important centers for both Mongol and Timurid Empire, two of the strongest empires in Central Asia. You'll also be blessed to see the pilgrimage spots that are in Samarkand:
Shah-i-Zinda
Memorial Complex of Imam Al-Bukhari
Kitab And Sherabad
On your way to Termez you'll be making two quick stops at Kitab and Sherabod. These are two distinct cities as there are limited, but significant, pilgrim sites and for the sake of keeping it short and clean, we've fused them into one. Sherabad is a town in SurxondaryoRegion while Kitab is a town in Kitob District. Both are 244 Km apart and one can reach from one to another within 45 hours via the fastest route.
Termez
Located in the southernmost part of Uzbekistan bordering with Afghanistan, Termez is one of those places in Central Asia where besides Muslim influence you'll see rich Buddhist culture significance. From Alexander The Great to the Russian Empire, it was ruled perhaps by every other major dynasty that once ruled the land of Uzbekistan. Pilgrimage destinations in Termez are:
Mausoleum of Al-Hakim at-Termizi
Denau
Lastly, you'll get to visit the town of Denau which is located in the Surxondaryo Region and is the administrative center of Denov District. Below are the pilgrimage sites:
Mausoleum of KhazratAlauddinibnMukhammad Atari al-Bukhari
Mausoleum of KhazratKhodjaKhasanAttor
Mausoleum of Khodja Yusuf ibnKhodjaKhasanAttoribnAlauddinAttor
All of the above noteworthy people are relatives of BahauddinNaqshband, founder of Naqshbandi order in Sufi.