Travel notes
about Uzbekistan
On this page you will find all the useful information and answers to
all your questions about traveling to Uzbekistan and much more.
Make your trip to Uzbekistan
You can find different climatic conditions in the deserts, valleys and mountainous regions of Uzbekistan, so each season has its own advantages.

However, it is in the spring or fall, when nature is especially beautiful and when it is most saturated with bright colors, an increasing number of tourists come to Uzbekistan
Winter
In winter, m is ideal for fans of ski resorts, which are located a couple of hours drive from Tashkent. There is little snow in the desert part of the country. Due to the fact that there are few tourists in winter, the cost of hotel accommodation will be lower.
Spring
The spring season in Uzbekistan is the perfect time to travel around Uzbekistan. All around is fragrant with flowers and greenery. The weather disposes to walks in the fresh air at this time is the spring festival – Navruz, as well as several other vibrant holidays and festivals. This time of the year in Uzbekistan, the tourist season opens and the number of tourists increases.
Summer
Tours are cheaper by 30%. It's time to go to the Chimgan mountains, at this time there is cool and cozy. There are not many tourists, it's a paradise for a photographer, you can take marvelous photos. Do you want to see cosmic sunsets? Then an extreme tour to the Aral Sea will suit you. There is a great abundance of different fruits (watermelons, melons, apricots, etc.). It is easier to catch the best hotel rooms, hotels also have the opportunity to save on lodging in the off-season. Shopping is cheaper by 20-30%. It is better to go on excursions in the morning or evening.
Autumn
Autumn in Uzbekistan is a golden time for tourism. Throughout the country there is a pleasant sunny and at the same time cool weather, markets surprise with a variety of delicious fruits and vegetables in large quantities: grapes, melon, watermelon, tomato, figs, persimmons, quinces. Toward the end of autumn and early winter it gets cold in the mountains. All kinds of entertainment are available: yurts, the Aral Sea. Paradise for a photographer, taking pictures of evening objects during the autumn sunsets. Riding on camels. Paradise for gourmets: meat, fish. Cotton blossoms, fields. International music festival Shark Taronalari.
Uzbek National Cuisine!
What you should try in Uzbekistan
Uzbek cuisine – what is it like, what are its features and what can please tourists coming here Uzbek table? Imagine the scents of Uzbekistan, coming from freshly baked samsa with meat and onions, the faint aroma of freshly brewed green tea, and tickling your nostrils smell of zirvak for pilau cooked in a cauldron. This is just a small part of what vacation in Uzbekistan can please the tourist.
Plov
This popular dish has thousands of recipes. Cooking pilaf in every region of Uzbekistan also has its own characteristics. The differences concern some ingredients, but the cooking method and proportions are the same. Uzbek plov is recognized by UNESCO as intangible heritage of the country. Uzbek plov is cooked in special cauldron – of meat, rice, onions, carrots taken in equal proportions, with addition of heads of garlic and special spices, among which zira is obligatory. Classical Uzbek pilaf is cooked from young lamb. In some recipes, wheat, mung bean or peas are added to rice.
Manti
This traditional Uzbek dish – steamed dough bags with various fillings – has many variations:
in form – gathered in folds and split at the top, stapled envelope, but always hermetically closed to preserve the juiciness of the stuffing;
Filling: Traditional manty are made of minced meat (lamb or beef) with onions and no less tasty variants with potatoes and pumpkin.
Good to know: manty are usually eaten by hand so that not a single drop of its amazingly delicious contents is spoiled.
Lagman
The most popular soup is prepared according to a very simple recipe: pieces of meat (lamb or beef) are fried with onions, chopped vegetables (potatoes, carrots, bell peppers, tomatoes), garlic chopped with coriander, zira, salt, water, and finally homemade noodles are added
Shurpa
Another crown thick soup of Uzbek cuisine, which has many variants of cooking. For shurpa can be used meat – lamb on a bone. In the broth is placed coarsely chopped vegetables (potatoes, carrots, tomatoes, bell peppers, onions, chickpeas, peas. Before serving shourpa sprinkle chopped dill and parsley.
According to the method of cooking shourpa can be of two kinds:
kovurma – meat is previously fried;
Kaitnama – broth is cooked on fresh meat.
Chuchvara
On the surface, this dish can be called a thick soup with dumplings. But a big role on the taste of the Uzbek chuchwara is played by details.
Meat (lamb or beef) is not passed through a meat grinder, but chopped very finely. A lot of chopped onions, spices, and certainly zira are added to the mince.
The dough is rolled out thinly and cut into squares. The smaller are the squares, hence the smaller are the dumplings, the better.
Chuchvara is usually accompanied by a special sauce made of sour cream, tomatoes, sweet pepper, onion and spices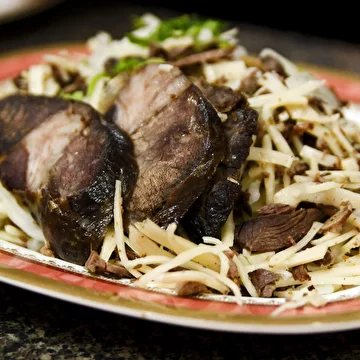 Norin
The composition of this second most popular national dish is simple: finely chopped boiled meat, homemade noodles, onions. But the cooking method provides a unique taste.
The broth is made from dried lamb or horse meat, the meat is taken out and cut into small pieces. In the broth, boil thin layers of dough, which are then cut into julienne strips. Mix the noodles and meat and add fresh or fried onions. Hot broth must be served with the naryn.
Somsa
Triangular patties made of puff pastry with juicy filling are another masterpiece of Uzbek cuisine.
The classic samsa filling is meat, made of finely minced meat with the addition of spices.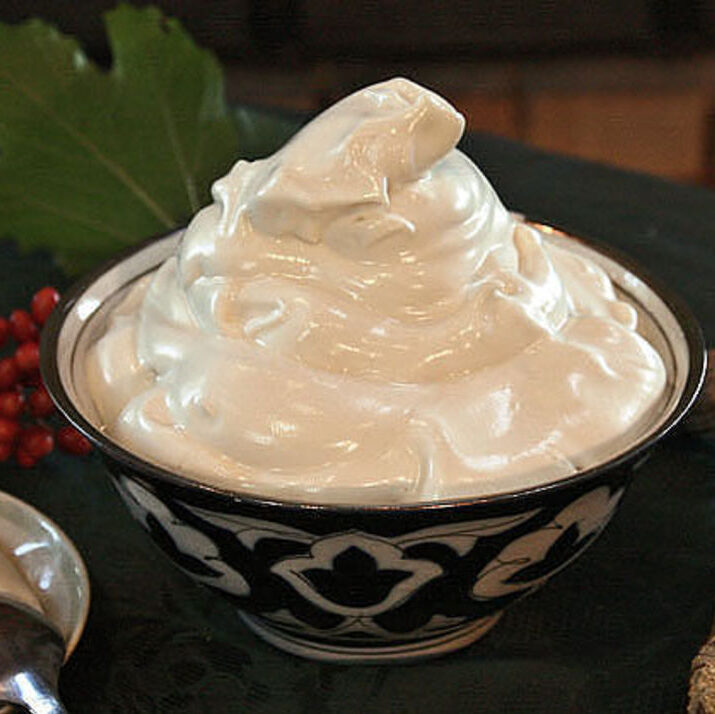 Nishallo
The most delicate sweet, which looks like whipped cream, is a dish that must be prepared for the holiday of Nowruz.
Nishala consists of sugar syrup, whipped egg whites, decoction of soap root (pennyroyal), and citric acid.
Important to know: this is a very caloric dish, so you should not abuse it. Because of the abundance in the composition of egg whites, it does not keep for a long time.
Snow-white, airy, very sweet nichallo is a favorite delicacy of children and adults, which must be tasted
PLACES TO SEE IN UZBEKISTAN
Compared to other cities, it has a wider street spread. There are many beautiful parks, museums, and several historical monuments.

How many days do I need to see it? 1 – 2 days

Main attractions: Tashkent Metro, Chorsu bazaar, Amir Temur Square

Where to go: to the Old City neighborhoods, to Yangiabad market, or outside the city, to the Chimgan mountains.
Places to see in Tashkent
Tashkent Metro
The Tashkent Metro began to be built in the 1970s and was the very first transportation system of its kind in Central Asia. Today, the subway is not only a convenient and fast means of transportation, but also one of the main attractions of the city. The decoration of the stations often features national motifs. In Soviet times, the Tashkent metro was considered one of the most picturesque in the whole Union.
PLACES TO SEE IN UZBEKISTAN
Samarkand is one of the main tourist centers of the country with monumental architecture of Tamerlane era.

How many days to see it? 2-3 days, including a trip to Shakhrisabz, the birthplace of Tamerlane.

Highlights: Registan Ensemble, Gur Emir Mausoleum, Shah-i-Zinda Necropolis

Places to visit: Meros Paper Factory, Hazrat Dowd Cave, Shahrisabz
Places to see in Samarkand
Registan
The name of Samarkand's main square is translated as "a place covered with sand. Registan was once called all the squares of the Middle East. The Samarkand square dates back to the 15th century and is known far beyond the country's borders. In different periods the square was a rallying point for troops as well as a scientific center. Now it is on the list of UNESCO World Heritage Sites. The complex of three madrassahs played not the least role in such a high assessment. Ulugbek was created almost simultaneously with the Registan. Sherdor and Tillya-Kari were built in the 17th century. Madrassahs are not only beautiful, but also have important missions: cultural, spiritual, educational.
PLACES TO SEE IN UZBEKISTAN
Bukhara is an amazing tourist center with charming quarters of the Old City, unusual mosques and madrassas.

How many days do I need to see it? 1.5-2 days

Main attractions: Ark Fortress, Lyabi Hauz Ensemble, Poi-Kalyan Ensemble.

Where to go: Necropolis of Chor-Bakr, Naqshbandi complex, Sitorai Mohi Hosa Palace
Places to see in Bukhara
Poi-Kalyan architectural ensemble
In XII century, under the leadership of Arslan-khan, the city was completely rebuilt. He also decided to create a complex of Poi-Kalyan. The minaret appeared at the same time, and the present cathedral mosque and Miri Arab madrassah appeared only in the 16th century. It is easy to guess that this place has been chosen not casually: there was already a mosque here in the past. But when the design was drawn up, all that was left were ruins. The new building could seat about 12,000 people for simultaneous prayer. It was the second highest in the country. The minaret is more than 46 meters high. The madrasah is still used as an educational institution.