The consequences of global eco-tourism are now apparent in the mountainous topographies in Central Asia that were previously isolated. The countries in Central Asia, for example, Kyrgyzstan, Uzbekistan, Kazakhstan, Turkmenistan, and Tajikistan are experiencing a huge increase in the number of international tourists. The tourists visit the country and seek to discover the extraordinary culture and the natural splendor of the once distant and unreachable lands. Below is a guide of how one can enjoy eco-tourism in Central Asia. There are reasons why it is known as one of the best wonders of the world. Today, we are going to explore these countries in great detail to find out the answers and the reasons hidden inside them. Thus, here are the countries with all the respective details:
This Central Asia Destinations was nicknamed the "Pearl of Central Asia". This country is famous for its natural brilliance that has always escaped the clutches of commercial tourism since a very long time. The forests, rivers and the mountains are the most important highlights of this country as far as eco-tourism is concerned.
The majority of landscape in Kyrgyzstan is so wild and rough that more than seventy percent of the roads connecting different parts of the country are filled with dirt and gravel. In case, if you are visiting this country then the best way to take the Silk Road Tour by cycling, trekking, and horseback riding. Seriously, this country is the poster child of eco-friendly tours around the world.
Natural Beauty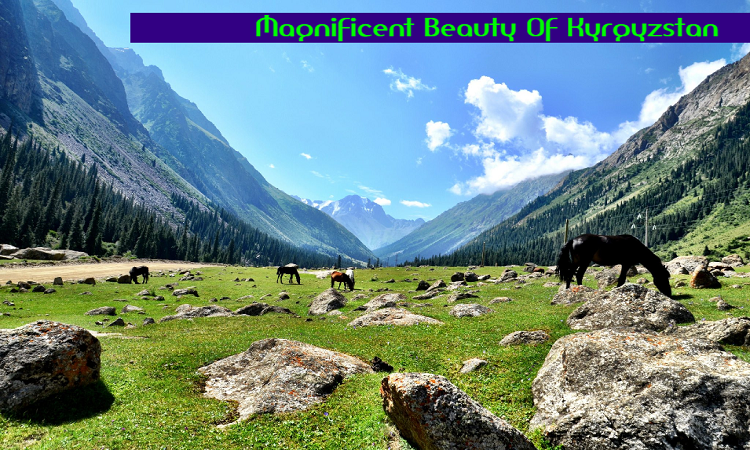 Kyrgyzstan is extraordinary in every aspect due to the fact that most of the country is remote, intact and perfect. It soars high above its central Asian counterparts, being almost entirely composed of densely snow covered mountains skirted with vibrant green pastures, alpine lakes and crystal clear rivers. Furthermore, most of the country's population is located in the larger cities of Bishkek, Osh and Jalalabad and abandoning rest of the country lightly inhabited. For the whole world, it sits as an open frontier of natural beauty waiting for responsible explorers to travel and explore its paths.
Extraordinary Wildlife
If you are an animal lover and love to travel the whole world to seek out different as well as near-extinct species of animals then Kyrgyzstan is a big ticket for you and all such travelers because this country is home to some of the rarest species of animals and mammals in the world. One of the most famous animal in this country is the endangered snow leopard that and its natural habitat is mostly found in high and secluded areas of central Asian mountain ranges that starts anywhere from 3,350-6,700 meters 10,990-21,980ft.
While, it is not possible to calculate the exact numbers and figures, but it has been anticipated that there are around 4000-8000 snow leopards that are left in existence. The Marco polo sheep and the Siberian Ibex are yet another set of natural celebrities in the Tian Shan Mountains. You can also able to trace regal, long and spiral horned beasts that are found in highly elevated areas and positions of these mountaintops and territories of Kyrgyzstan.
Unexplored Flora Of Kyrgyzstan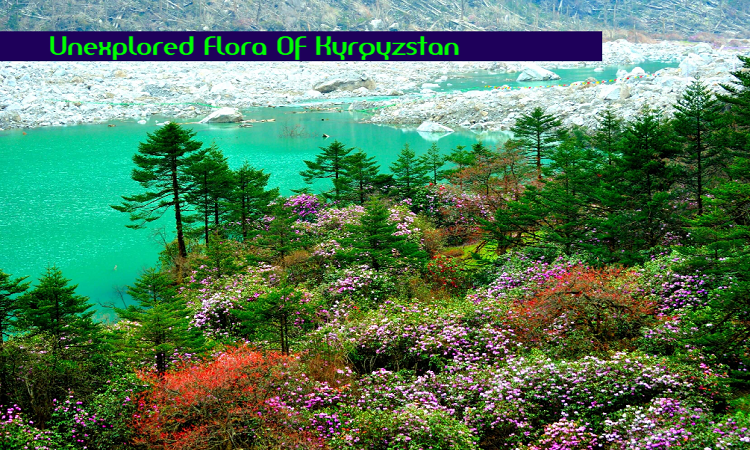 How many people in the world are botanical experts or simply the plant lovers? If you are one of them then travelling to this country will be an educational and enriching experience for you. There are numerous flowers and plant species that are blanketing the mountainsides of this country that are capable of rivaling the flower and plant species found in the entire Europe. It is a key ground for all those interested people who want to find something that has been never seen before on an eco-travel tour. Plant life in this particular country has to withstand temperatures of-30C to +30C. As a visitor, you can see the entire fields of flowers blooming 3-4 months out of the year.
It is a country where sun is shining for almost the entire year. Uzbekistan is also known as the kingdom of dry hot summer, warm winter, soft honey autumn and a bright blossoming spring that makes it completely unique then the rest of the world. The nature of this country's landscapes is awaiting the foreign travelers with open hands that consist of soft pallid colors with the combination of yellow, copper, ochre, dark green and blue. Moreover, its desserts are covered with gold of sands, grey steppes; green valley'sgrowing with the red velvet carpet of poppies in spring as well as purling mountain rivers and charming blue lakes. Although the mountains of this land are some of the most beautiful sceneries are worth watching and taking snap shots. These attractive mountains start from low mountain ridges in the northern part till the powerful ranges with the cliffs on the south. Mountains Of Uzbekistan do not leave anyone apathetic to their beauty.
Furthermore, Ecotourism in this country exhibits all the beauty of its nature. During all such eco-tours, all the travelers and tourists will feel the unity and harmony with the nature. Hikers, trekkers and tourists will get to learn the flora and fauna of Uzbekistan in great detail.
Wherever you go, you will get something unique and exceptional to find, observe and learn. Even Kazakhstan is not an exception to this rule of nature. When you will visit this country, you will get to know for yourself that why Kazakhstan is so special for tourists. Just like its neighbors such as Kyrgyzstan and Uzbekistan, the territory of Kazakhstan is covered by endless steppes and pastures. Sometimes it is very difficult for foreigners to measure such a range. Thus most of the tourists visit this country to touch and mingle with this boundless world.
So there are several natural places in this country that are known as the major key reasons for the growth of eco-tourism that are as follows below:
Kyzylarai Mountains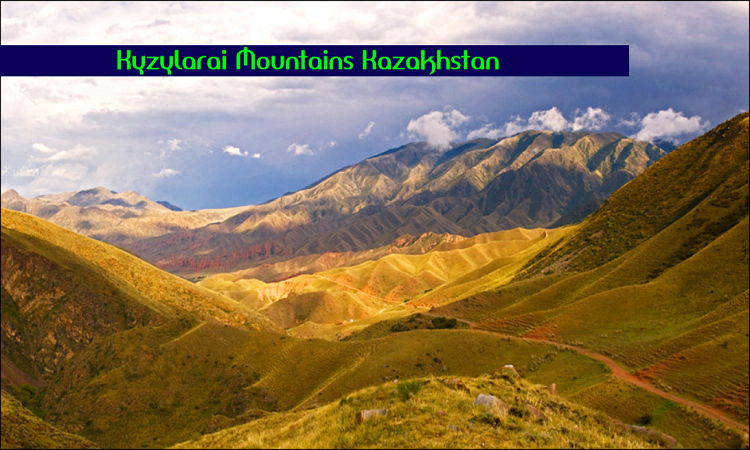 If you are really interested in Kazakhstan Mountain Tour than it is a must visit place for you. Visiting these mountains is a unique opportunity to learn, capture and enjoy its scenic beauty as well as gaining the experience of life of the local people living there. Tourists who are visiting these mountains will also be offered various excursion trips by the local tour companies operating there. Thus, if you reach the mountain top of Kyzylarai Mountains than you can able to see aterrific view that will be breathtaking in nature.
Altyn-Emel National Park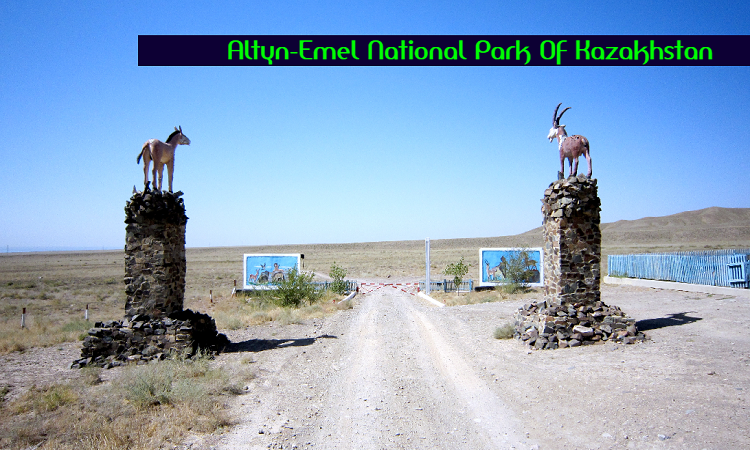 If you are interested in national parks then it is the exact place for any tourist vouching to enjoy nature. This park is famous for only one reason, it has site named Charyn Canyon. It is just like the grand canyon of Arizona is famous all over the world for its canyons, ash trees and forests. There is another unique site that is famous like no other place on earth, and that place is known as singing sands. According to the locals, the huge sand dunes over there emit bizarre sounds just like the signal riverboats. These singing sands made everlasting impressions on the tourists visiting this site. Thus, this is the reason why it is so famous among the tourists.
When talking about eco-tourism about this country, then there is only one place to go for and that place is known as Darvaza. It is an isolated village of Turkmenistan with very little population that consists of just 350 inhabitants located in the Karakum desert. This area is rich in natural gas.
As we all know that Tajikistan came into existence after the disintegration of USSR. Now when you talk about its natural and ecological treasure then there are plenty of places in this country where you can go for it. The list of these places is briefly mentioned below:
Natural Reserve "Almosi"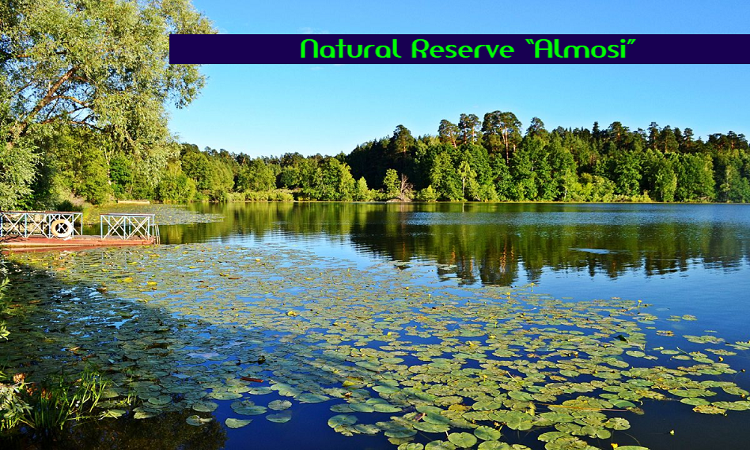 This particular reserve is established in 1984 in an area of more than 6000 hectares. The main purpose of this reserve was to preserve, protect and restore the gene pool of the various flora and fauna of Tajikistan. This reserve is located on the southern spur of the Hissar range between the rivers and Karatag and Honaka, at fairly low altitudes up to 2100 m above sea level.Interested people can visit this place on their own or by taking lift from passing vehicles.
Shirkent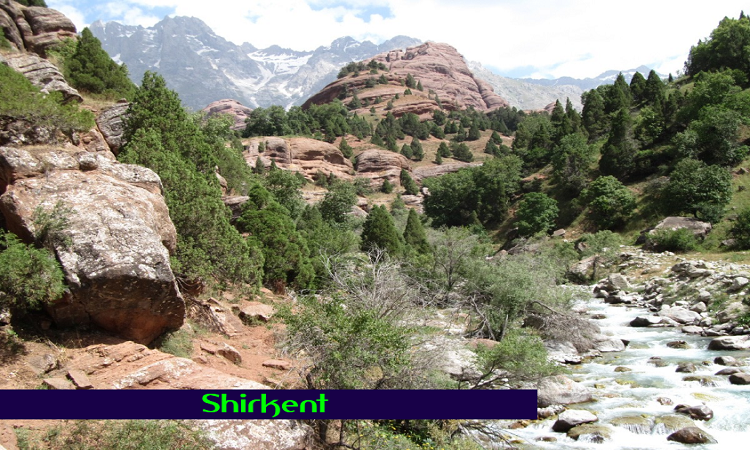 Just like Almosi, the main purpose of this park is to preserve the flora and fauna, cultural values and natural eco-systems.
Eco-tourism, nonetheless it is still in the infant stages in Central Asia, is being promoted and encouraged actively to get equitable development and progress of these silk road countries. If this article has invoked interest in you than this Tours and Travel Company will surely help you and your family in getting a memorable experience from these five countries during your Silk Road Tour. If you are truly interested and already started to make your plans than please visit Minzifa Travel today!