Every traveler's heart & mind is deeply affected by the culture of a country. Festivals bring lots of joy, revelation, togetherness as well as happiness. A festival can directly or indirectly give a lot of knowledge about a country's culture. As far as Uzbekistan is concerned, tourists get a great opportunity of having hands-on experience on its rich culture & traditions.
frequently feature bazaars & fairs, where visitors can buy gifts & souvenirs handcrafted by master craftsmen as well as Uzbekistan Destinations. The festivals occurring in different savouring the best traditional dishes available in all such fairs & festivals for the guests.
Let us introduced you to all the festivals & the specialities that are associated with them:
Asrlar Sadosi Festivals
Asrlar Sadosi is a yearly festival celebrating folk traditions, crafts, national food & music which is held in different cities around Uzbekistan.
It is normally held for just two days in May across the country & it can be seen & enjoyed by the backpackers on Uzbekistan Tours by listening to their featured songs, dances, games and contests.
During the course of just two days, the clean & peaceful streets turn into a huge and glamorous bazaar, where the vacationers can buy all sorts of silk fabrics, thick carpets, fragrant spices, complex pottery, golden plov, luscious kebabs, and delicate Samsa as well as crisp yet tender bread.
Boysun Bahori Festival
During the course of your Uzbekistan Travel, Boysun Bahori festival is a celebration of this unique culture. This festival originates from a small city in southern Uzbekistan known as Boysun.
The goal of this unique festival is to gather & preserve these traditions not just in Boysun or any other Uzbekistan Destinations but around the whole world.
Even UNESCO named the culture of Boysun a masterpiece of oral & elusive cultural heritage in 2001.
Silk & Spices Festivals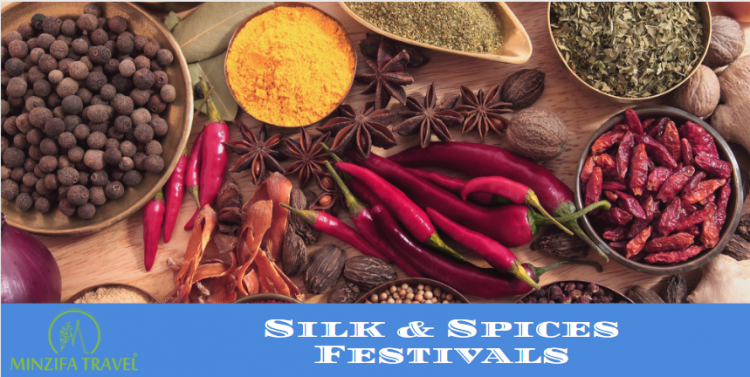 Bukhara is one of the best Tourist Destinations In Uzbekistan and this is the reason why silk & spices are being hosted here on 24th to 26th May 2019.
The main objective of the festival is to preserve the existing cultural heritage in Uzbekistan with all its specific characteristics & artistic skills.
Apart from that, this festival also supports local artisans who are prominent in their respective fields such as gold embroidery, hand weaving, wood carving, carpet weaving, construction, and other numerous types of fine arts.
Sharq Taronalari International Music Festival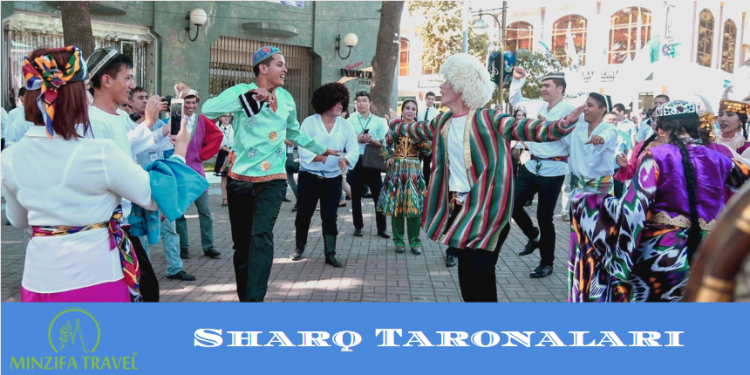 If you are a music lover, then you must go for Sharq Taronalari as it is one of the largest musical festivals in central Asia being held at Uzbekistan's Samarkand's Registan square since 1997.
It is the only festival in the entire Central Asian region that brings together the most talented singers, dancers and musicians to celebrate art from around the world.
Besides that, this festival is also recognized in the UNESCO International's cultural events list. Furthermore, it is a popular event for those looking to learn more about Uzbekistan & its heritage.
To know more interesting facts about all the Central Asian Destinations including Uzbekistan, please visit our blog page @ 10 Awe-Inspiring Pictures That Will Make You More Fascinating Towards Uzbekistan Trip that will open your eyes to a world, you have never discovered before.
Thus, all these Uzbekistan Destinations reveal different flavors and colors of its society's culture & tradition that makes it clear that it is a society made up of simple people with very simple living habits and traditions that are still alive today. To know more about Uzbekistan, please visit our site @ minzifatravel.com