Tourism in the 21st century has changed a lot and people gearing up for tour sights across the world are now opting for 'off the path' destinations. It means visiting a new destination that has not been approached before.
Numerous destinations in the whole world are either been forbidden because of autocratic governments or because of geographical inaccessibility. Kyrgyzstan is one of them.
For all adventurers who are going for Kyrgyzstan Tours must know that Kyrgyzstan is a landlocked country with a beautiful mountainous terrain with crystal clear lakes, fascinating culture & interesting traditions.
Moreover, the best way to connect with the locals in Kyrgyzstan is possible by participating in their festivals that are listed below:
1. Apricot Festival Of Kyrgyzstan
Kyrgyzstan Destinations like Issyk Kul, an apricot festival is held in the village of Barskoon, Jeti- Oguz district hosts this festival on July 22 in 2018. The specialty, as well as the main goal of the Oryk festival, is to unite the villages and popularize products that are grown in the district of Jeti-Oguz. Apart from that, this festival also helps in mobilizing domestic resources as well as attracting external investments for the growth & expansion of fruit & vegetable production.
2. Birds Of Prey Festival
Central Asia Destinations like Kyrgyzstan is also known for the Birds of Prey Festival which is a must-see attraction taking place in the Issyk kul's region of South Shore which is going to take place on August 10, 2019. It takes place every year at the beginning of the month. Through this festival, fifteen falconers from around the Issyk kul's region gather here with their respective eagles, hawks & falcons to compete against other contenders.
3. Kyrgyz Music Festival
The traditional Kyrgyz music festival is highly popular here and one of the major events to propagate tourism in Central Asia to a large extent. This festival was initially introduced to Kyrgyzstan by the Russians during the reign of Soviet Union. Through this festival, you can socialize with the locals easily as well as enjoy the pop music that originates from countries like Russia, Europe, and the US combined with the local folk & classical music that will be a great fusion to watch & listen while on Kyrgyzstan Tours.
4. Kyrgyzstan Independence Day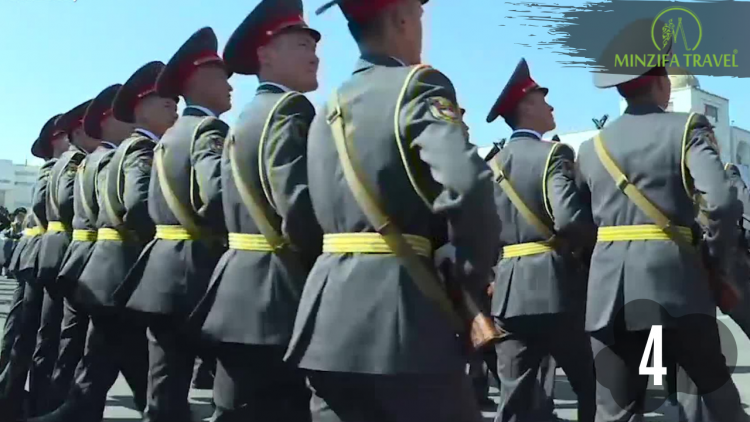 There are some official holidays as well that you can get an opportunity to participate & see in case you are visiting Kyrgyzstan in August as this glorious day is celebrated on August 31 of every year. By the way, Kyrgyzstan got its independence on August 31, 1991. Kyrgyzstan Travel lets you witness Bishkek military parade on August 31 that is held after every five years in Bishkek.
5. Ashlynfu Fest
The festival shows a unique brand of the city of Ashlynfu through the prism of the various cultures that live in it. Furthermore, you will also get to know a lot about this city through this festival. Here you can see the competitions taking place as well as Dungun cultural concert. It is one of the Best Places To Visit In Kyrgyzstan. One thing is for sure; no place in Kyrgyzstan is going to let you down.
6. Osh Fest
The city of Osh in the south of Kyrgyzstan has officially kick-started the first edition of the colorful festival in hopes to boost the tourism in the region way back in 2017. It was held for the first time in the southern capital of Kyrgyzstan. This event will take place at the City of Osh. During this festival, events like folklore show, master classes as well as local culinary items will be on display.
7. National Horse Games Festival
By visiting Song Kul Lake around July 25, 2019, you can watch the demonstrations of national horse games and can also enjoy national songs, dance performances as well as trying local dishes of Kyrgyzstan. Even the lake where this awesome festival is taking place is amazingly spectacular with an unusual beauty at an altitude of around 3000 meters above sea level. It is one of the best spots in all of Kyrgyzstan Destinations.
8. Kyrgyz Kochu Festival
The journey of the nomadic herders with their flock in autumn from the high autumns back to low land in August is celebrated here as Kyrgyz Kochu Festival. With the commencement of this festival, the locals, as well as foreigners, will witness national games, horse races, eating & drinking along with folk music, dancing & even lots of animals are dressed up for the occasion get the center stage.
To have more insight on the festivals regarding your Kyrgyzstan Tours plus other destinations in Central Asia. You need to book your tickets with Minzifa Travel. Every colourful destination in Central Asia comes with lots of baggage and that includes even the festivals occurring in these places. Just visit us @ minzifatravel.com.