According to some, Central Asia is one of the least attractive regions on Earth & today we are going to bust this myth for the people of rest of the world. In many countries here, people still live a nomadic lifestyle and sleep in yurts and hut-like places. Muslim and Russian influences are prominent here and there's a wonderful mix of ethnic groups, languages and cultures. Central Asia is truly an epic place to travel! In our A to Z blog and guide, we will take you to some of these places in the history of Central Asia and provide you with a simple and easy briefing on how these places are redefining Central Asia Tourism.
Here is a good list of all those destinations that you are going to encounter during the Central Asia Tour is as follows:
A For Almaty
Do you really want to get the feel of Europe in a Central Asian city? If this is your choice then please visit the city of Almaty that resemble European metropolis. Here, you are going to visiting tour sites like Kok Tobe, Fountains, Medeu, Shymbulak as well as Big Almaty Lake and many more tourist attractions that will make you forget US & Europe.
B For Bukhara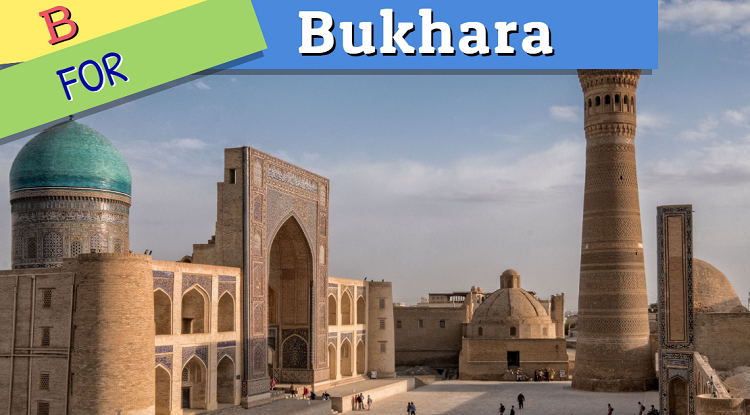 Bukhara is an ancient and historic metropolis and basically, the entire city is a museum.  Here you are going to encounter historic and majestic monuments like Kalyan Minaret, Kalan Mosque, Lab-I Hauz, Mir-I Arab Madrassah as well as Bahoutdin Architectural Complex and many more things including numerous prominent fortresses and Mosques.
C For Caspian Sea
Central Asia Travel will be quite exciting for you while your visit to Caspian Sea during a ferry ride. It is basically a land locked sea that is located between Asia and Europe. Moreover, people who are not aware of it, it is border by Russia, as well as Turkmenistan, and Kazakhstan.  
D For Darvaza Gas Crater
It is one of the exciting sites that you might like to visit once in a lifetime during your Central Asia Tours. It is a collapsed and blazing natural gas crater in the Karakum desert.
E For Emel National Park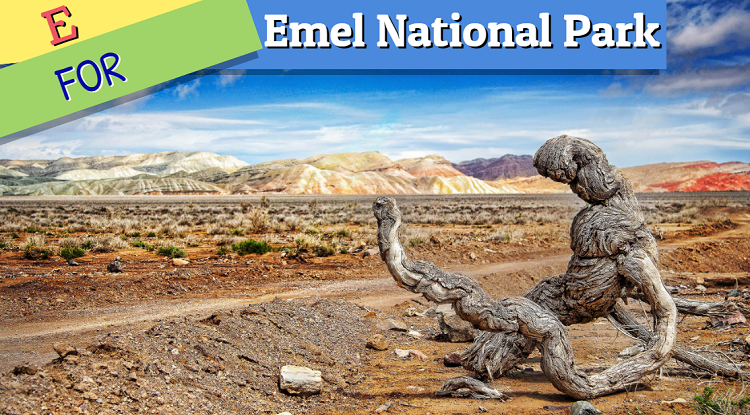 It's a national park that comprises of various landscapes, sand-dessert, mountains and flora. It is well known in the central Asian region for the 'The singing dunes'. Whenever the winds blow from the west dispersing the sands you will have the feel of a pipe organ is being played in the heart of the desert. Moreover, also serves to preserve rare and endangered plant and animal species such as 1800 different species of plants that include 69 rare species & 56 animal species.
F For Fergana Valley
It is a valley in Central Asia that is spread across eastern Uzbekistan southern Kyrgyzstan & northern Tajikistan. It is best known for producing cotton, fruit and raw silk. Moreover, it is also famous for mineral deposits of oil, mercury, antimony and Ozocerite.
G For Gonue Tepe
It is an archaeological site that tells history about people who used to settle at this place in the Bronze Age period.
H For Heavenly Horses
There is no shortage of places and unique destinations that you can see or visit and coming under Central Asia Tourism. Heavenly Horses that are also known as 'Heavenly Horses Of Fergana'. These were a unique breed of horses that were known for possessing great power and endurance. They were also the main reason for war in the 104 BC because of the mythical beliefs of a Chinese emperor named Wu-Ti. There are several museums in Fergana depicting the statues of those legendary horses.
I For Issyk-Kul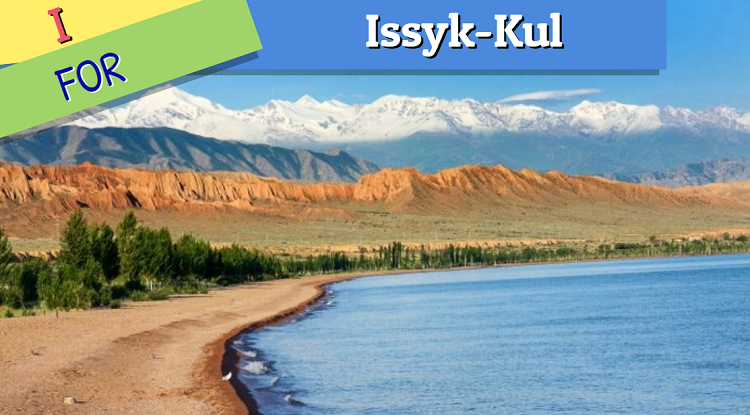 It is an endorheic lake in the northern Tian Shan Mountains in eastern Kyrgyzstan and known for being the seventh deepest lake in the world. The uniqueness of the lake is that it never freezes even through when it is surrounded by snow-capped mountains.
J For Jalalabad
It is capital of Nangarhar province located next to Kabul & Kunar Rivers. During your eventful Central Asia Tour ,you will get to know that this city is mostly famous for Orange trees and Palm trees.
K For Khiva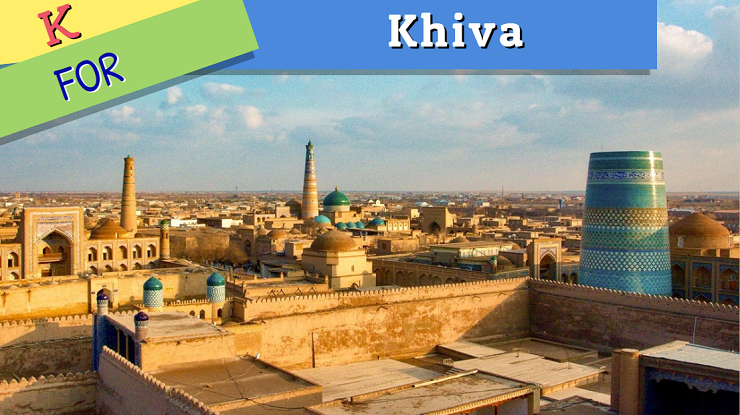 It is a city in Uzbekistan, where you can visit historic sites and monuments like Kalta Minor, Itchan Kala, Ark Kuhna and Islam Khodja Madrassah.
L For Lyabi Hauz Complex
It is an architectural collection and marvel that is formed with three large monumental buildings such as Kukeldash Madrasah in the north, kanaka and Nodir Divan-Begi in the west and in the east. Moreover, from the south, the square was closed for the public. As far as the Center of Old Bukhara is concerned, its large ensemble became a reservoir.
M For Manas Ordo
It's a modern historical park that was built around Manas's Kümböz, a Karakhanid-era mausoleum most likely built in the year of 1334 and thought to be the final resting place of the Kyrgyz epic hero Manas.
N For Nukus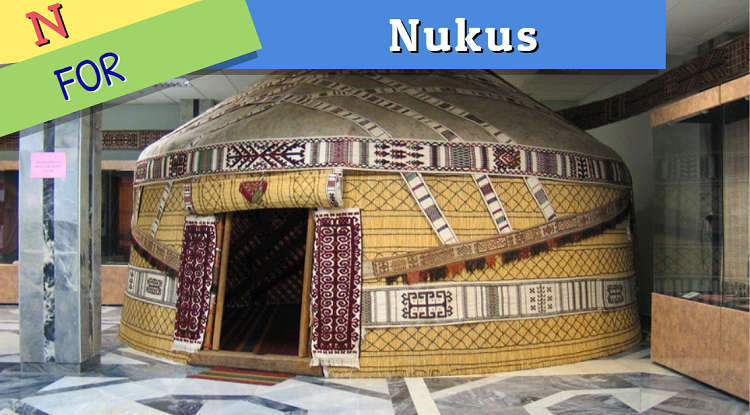 It is the sixth largest city of Uzbekistan and it is host to Nukus Museum of Art and also well-known as State Art Museum of the Republic of Karakalpakstan. It was named after Igor Savitsky, who had cleverly executed a plan to save thousands of arts and artefacts in the era of Stalin.
O For Osh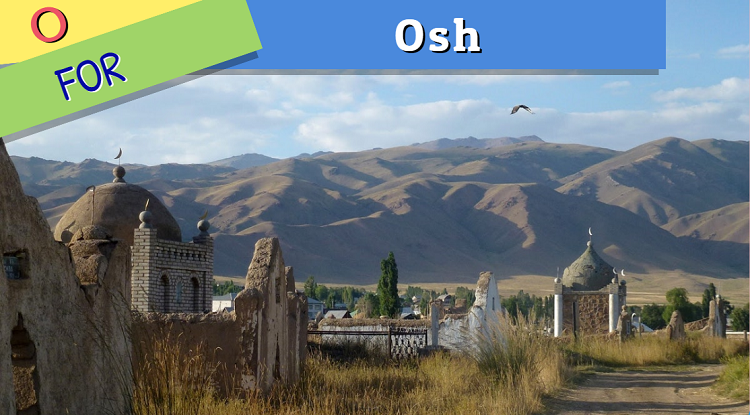 It is the second largest city in Kyrgyzstan located in the Fergana valley in the southern side of the country. It is famous for a beautiful cityscape seen from Sulayman too in downtown Osh.
P For Pamir Highway
It is basically a road traversing the Pamir Mountains from side to side with Afghanistan, Uzbekistan, Tajikistan, and Kyrgyzstan in Central Asia. This highway is also known for being one of the world's greatest road trips and good for those people having a flair for adventures.   
Q For Qala
Qala literally means fortress in the Uzbek language. Itchen Qala is the most famous fortress in Uzbekistan and refers to the ancient walled town within Khiva.
R For Rishton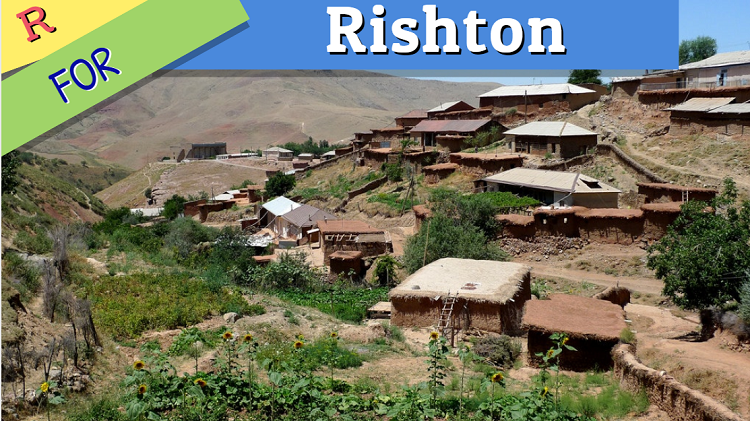 The village in Rishton in Uzbekistan is known for pottery and especially famous for its blue and green plates coated with unique Ishkor glaze.
S For Silk Road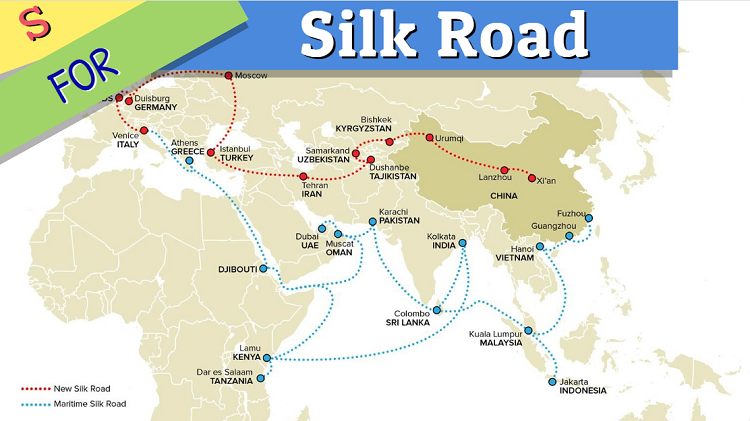 It is a network of ancient trade routes that used to connect the east and the west. It was central to the cultural interactions between the regions for many centuries.
T For Tash Rabat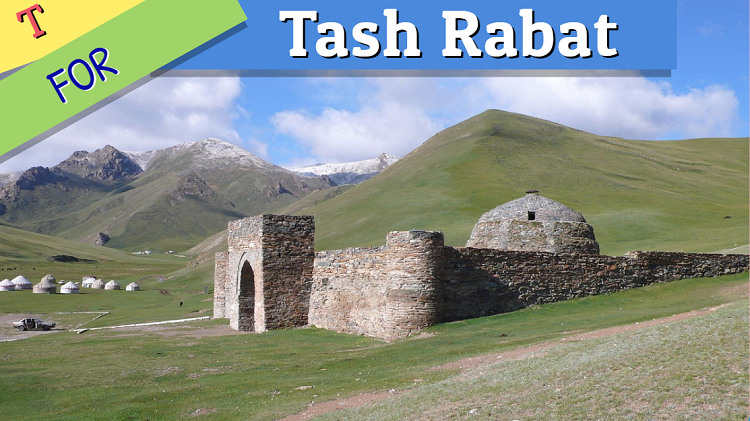 It is well preserved 15th Century stone Caravanserai in, At-Bashy district in Naryn Province, Kyrgyzstan. It is a structure that is well known for its architecture consisting of 31 rooms including chambers in the central hall. The area surrounding Tash Rabat is best for hiking and horse riding.
U For Uzgen
It is an ancient town in the Osh region of Kyrgyzstan. This town is basically famous for Archaeological & Architectural Museum complex consisting of museums, minarets and mausoleums complex that are still remaining in good shape. Moreover, you can also visit the  
V For Valley Torysh
It's a valley close to the village of Shetpe and the mountain Sherkala in Western Karatau in Kazakhstan. This valley is popularly known as 'Valley Of Balls'. It is called so because the area features several spherical rock formations that have formed naturally across the landscape in the sedimentary rock via a concretion process.
W For Wine Tasting In Samarkand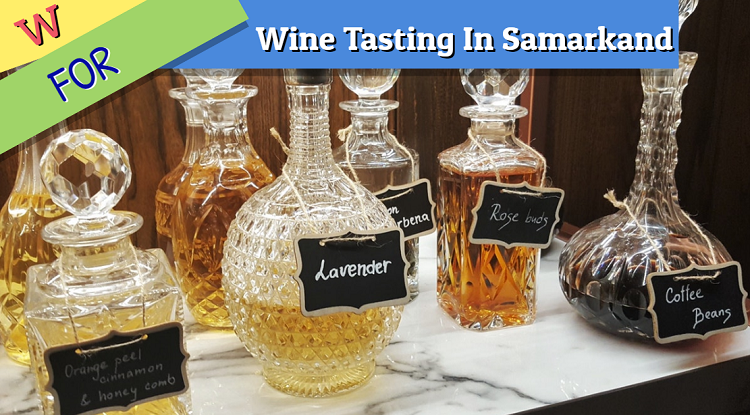 People who are going for Silk Road Tours via Central Asia Travel will get a great chance in tasting wine in Samarkand, Uzbekistan especially for those people who love to drink wine a lot. Anyway, this country is known for producing its own wine. Thus, you can visit 'Khovrenko winery' to taste and sample some of the produce.
X For X-Soviet Monuments
While enjoying the Central Asia Tours, you can head towards Almaty, Kazakhstan that is the well-known place for Soviet Monuments and Soviet-era Architecture. Here you can visit several attractions representing Soviet-era architecture like Palace of Pioneers, Kazakh State Academic Drama Theatre, and Kazakh state circus and many more.
Y For Yangiabad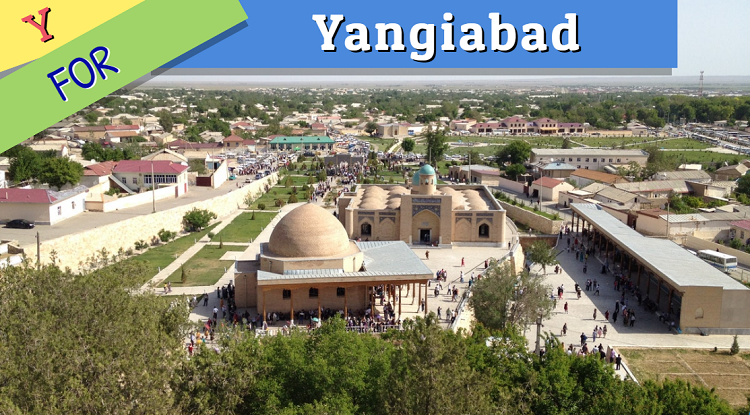 It is a beautiful city located in Angren municipality of Tashkent Region in Uzbekistan. This town is a landmark and the architecture of the town is basically non-traditional in nature that is highly beautiful and hypnotic.   
Z For Zelyony Bazaar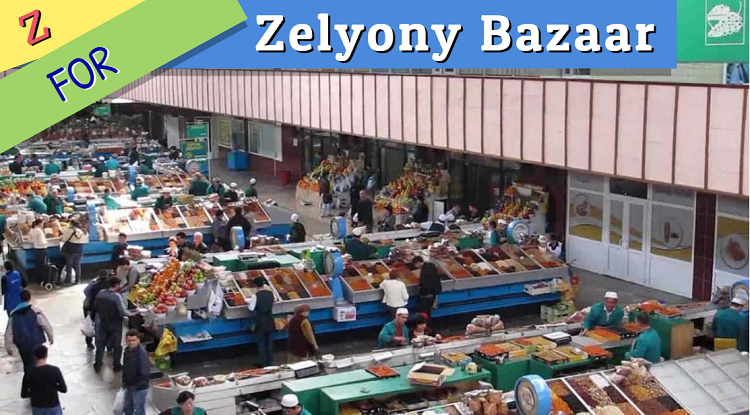 You can head towards Zelyony Bazaar located near Panfilov Park in Kazakhstan. This park is also known as Green Bazaar and a suitable place where you can buy everything like clothes, furniture, spices, meats and fruits and if you really love bargaining then this is the place that you must visit.
It's really a very big and never-ending list of tour attractions that you are going to encounter during your journey listed as Central Asia Travel Destinations. Exploring all these destinations is just like breathing new fresh air that was previously hidden to other parts of the world in plain sight. If you have any questions that you might want it solved related to the Central Asia Tour Packages then please reach out to minzifatravel.com. Contact us