It's a famous inquest and we think our short visa manual for Central Asia will help you a lot. The dreadful news is that there is certainly not a solitary "Stans" visa for Central Asia like the Schengen visa for Europe. Fortunately lately visa confinements have been considerably lessened, especially for Kazakhstan, Kyrgyzstan and Tajikistan. Central Asia Tourism has seen several radical changes in recent years.
Today we are getting a chance to let you know deeply about the visa regime existing in Central Asia Tourism will help you in this regard. Whole of central Asia. Now it is quite easy for all of us to visit central Asia & travel agencies associated with
Kazakhstan – No Visa Needed For Most Westerners!
♦ Visa-Free Regime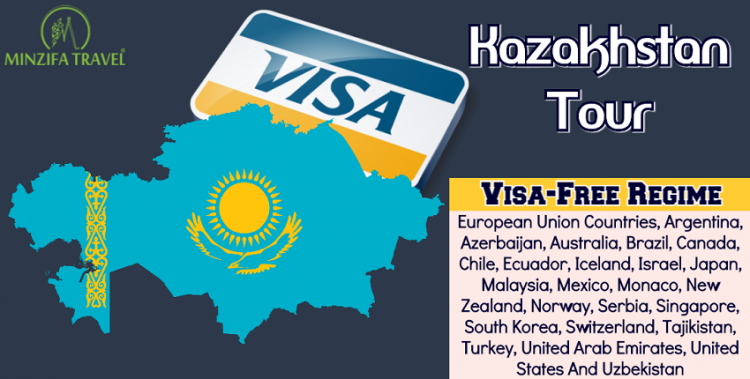 1) People and tourists from countries interested to stay in Kazakhstan for 30 days during Central Asia Travel will not need any visa while entering Kazakhstan. The tourists from following countries that are under this exemption are all the European Union Countries, Argentina, Azerbaijan, Australia, Brazil, Canada, Chile, Ecuador, Iceland, Israel, Japan, Malaysia, Mexico, Monaco, New Zealand, Norway, Serbia, Singapore, South Korea, Switzerland, Tajikistan, Turkey, United Arab Emirates, United States And Uzbekistan.
2) Now tourists who want to stay up to 90 days must belong to these particular countries such as Armenia, Belarus, Georgia, Kyrgyzstan, Moldova, Mongolia, Russia, and Ukraine.
3) Hong Kong passport holders will not require a visa for a stay of up to 14 days.
♦ For Those Who Need A Visa
1) Citizens from all other countries that are not mentioned above must have to get a visa from the Kazakh diplomatic mission in your own home country and we are pretty much sure that you have one.
2) As it is awell known fact that visa requirements vary from country to country, thus it will better for you to contact your nearest embassy in order to get information as well as confirmation what stepshas to be taken.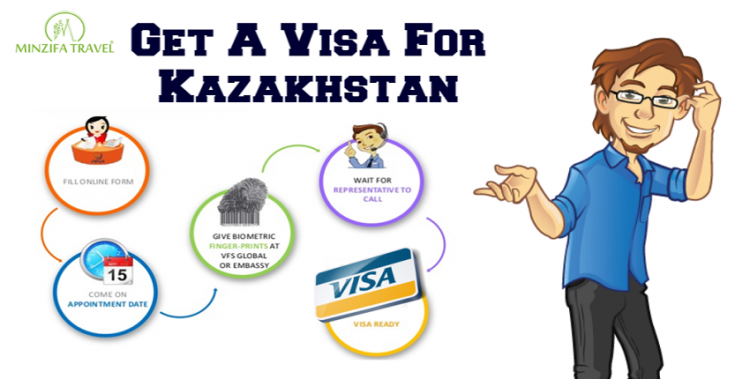 ♦ Visa On Arrival At The Airport:
1) In case, you don't have a Kazakh's diplomatic mission in your country to approach them to get Kazakhstan Visaas well as not belonging to a country that has been exempted from the Kazakh 's avisa-free regime then you can be able to obtain your visa on arrival. You can get one at the airport in Aktau, Almaty, Nursultan (Astana), Atyrau or Oral AK Zhol.
2) In order to get such a visa, you must have or hold an invitation letter that has been approved by the Kazakh ministry of foreign affairs.
♦ How To Get Your Letter Of Invitation
1) You have to take the help of regional Central Asia Travel Agency like Minzifa that will apply for a letter of invitation on your behalf in case you are booking the tour or hiring some other services from them.
2) You have to allow or wait for at least 2 to 3 weeks for the entire process of getting the invitation letter issued & approved by the ministry of foreign affairs.
Kyrgyzstan – No Visa Needed For Most Westerners!
♦ Visa-Free Regime
1) Citizens of the following countries are exempted from getting a Kyrgyzstan Visa who is interested to stay in Kyrgyzstan for up to 60 days such as European Union citizens (except Bulgaria, Cyprus and Romania), Armenia, Australia, Azerbaijan, Bahrain, Belarus, Bosnia and Herzegovina, Brunei, Canada, Cuba, Georgia, Iceland, Japan, Kazakhstan, Kuwait, Liechtenstein, Moldova, Monaco, New Zealand, North Korea, Norway, Qatar, Russia, Saudi Arabia, Singapore, South Korea, Switzerland, Tajikistan, United Arab Emirates, United States, Uzbekistan and Vatican City.
2) Citizens of Malaysia and Turkey can also Travel Kyrgyzstan visa-free for up to 30 days.
3) Citizens of all other countries not mentioned above can apply for an electronic visa through the official website. You can enter Kyrgyzstan with an e-visa through Manas and Osh airport or through Ak Jol checkpoint.
♦ E-Visa Or Visa Upon Arrival At Manas Airport (Bishkek)
1) You can apply for an e-visa otherwise you can also get a visa on arrival at the Manas International Airport.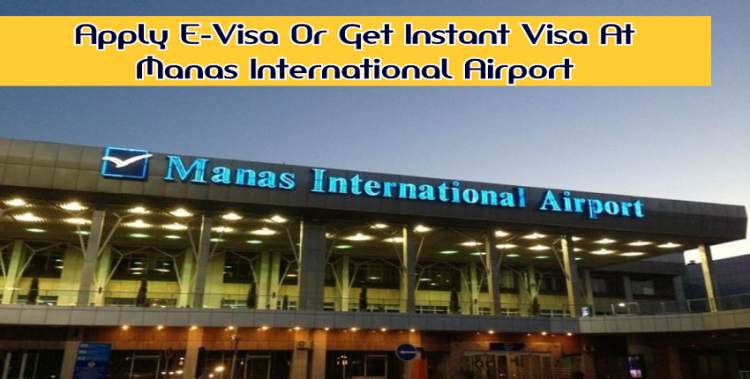 2) This option applies to citizens of the subsequent countries such as Albania, Argentina, Cyprus, Indonesia, Bulgaria, Brazil, Israel, the Philippines, Macedonia, Chile, Montenegro, Oman, Serbia, Venezuela, Thailand, Romania, Mexico, San Marino and the Republic of South Africa.
Tajikistan – Electronic Visa By Email Within 2 Days
♦ Visa-Free Regime
The visa-free regime for Tajikistan Visaapplies only to citizens of nine, mostly Commonwealth of theIndependent States such as Azerbaijan, Armenia, Belarus, Georgia, Kazakhstan, Kyrgyzstan, Moldova, Russia and Ukraine.
♦ Electronic Visa
1) However, since 1 June 2016 citizens of an additional 78 countries have been able to apply online for an electronic visa for stays with duration of up to 45 days.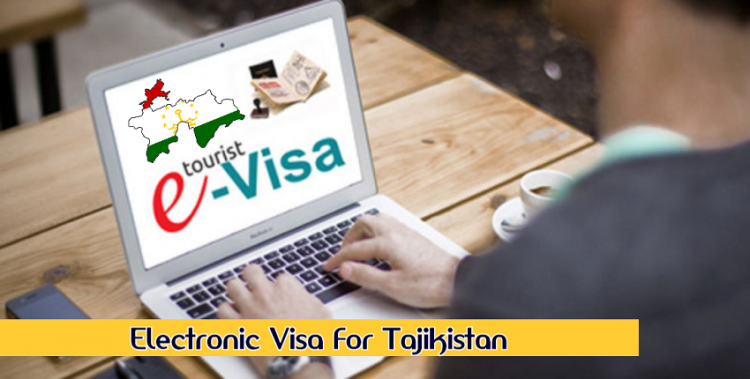 2) It is a very straightforward process. All you need to do is to visit this particular website www.evisa.tj. Then & there, you will have to enter all your personal information, upload a copy of your passport and pay a fee of $50 by credit card via the website.
3) Here you will be asked to provide an address in Tajikistan, just enter the address of the hotel you have already booked or any other type of accommodation that you are expected to stay at.
4) Citizens of all these following countries are eligible for this electronic visa: All European Union countries, Algeria, Andorra, Argentina, Australia, Bahrain, Brazil, Brunei, Canada, Chile, China, Cuba, Egypt, Iceland, India, Indonesia, Iran, Israel, Japan, Jordan, Kuwait, Lebanon, Liechtenstein, Malaysia, Mexico, Monaco, Mongolia, Morocco, New Zealand, Norway, Oman, Pakistan, the Philippines, Qatar, Saudi Arabia, Senegal, Singapore, South Africa, South Korea, Switzerland, Thailand, Tunisia, Turkey, Turkmenistan, United Arab Emirates,United States, Uzbekistan, Venezuela, Vietnam and Yemen.
♦ Ordinary visa process
If your country is not on the mentioned on the list then you will have to apply for a visa at the nearest Tajik Diplomatic Mission. Please go there or check for the precise requirements on their website itself.
Turkmenistan – Getting A Visa Is A Lottery
♦ Transit Visa From An Embassy Without A Letter Of Invitation
1) Citizens of all countries need a visa for Turkmenistan. For a transit visa (valid for between 3 and 7 days) you will not need an invitation letter. However, despiteof your nationality or the place where you apply for it, getting the transit visa is a lottery.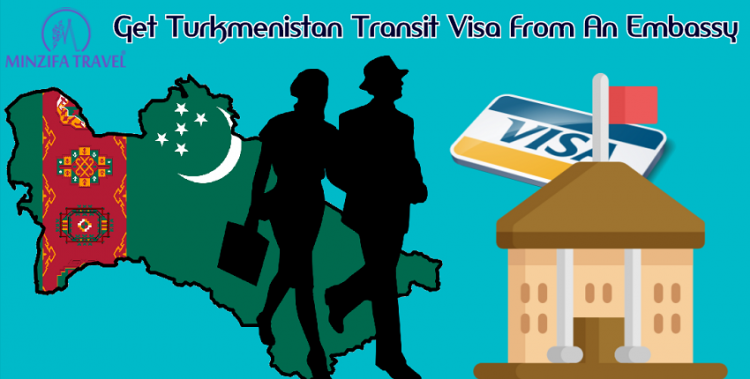 2) Your chances of getting Turkmenistan Visa are on an average around 50:50. You need to apply for a transit visa at a Turkmen consulate and in most cases; you are also required to show up in person.
3) The approval process for a transit visa will take up to three weeks. Find your nearest "Diplomatic Mission Of Turkmenistan" and plan your visa application process.
♦ Tourist Visa Upon Arrival – With Letter Of Invitation
1) Even if your stay in Turkmenistan is short enough to qualify for a transit visa, it is, however, safer to apply for a tourist visa. However, you should be aware that although such visas are more likely to be approved than a transit visa, even through rejection rates are still quite high.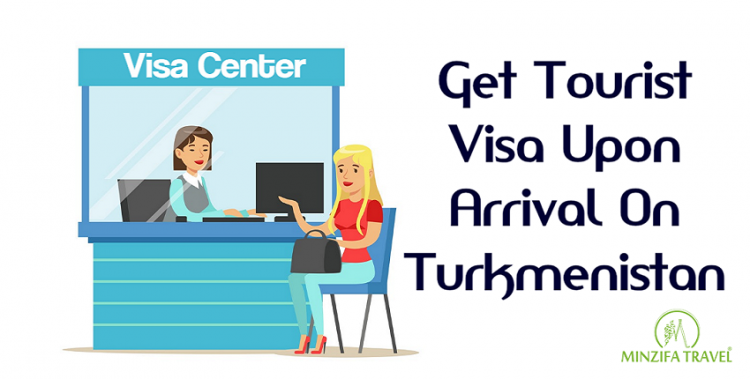 2) To have a chance of being issued with a visa, you need to have booked a tour. You will need to provide personal information including your nationality, age, gender, marital status plus your field of study and/or occupation to your travel agency. They will apply on your behalf for an invitation letter from the Ministry of Foreign Affairs of Turkmenistan.
3) The ministry makes the decision to subject a letter based on the information that you are providing them. Three months before you plan to leave Turkmenistan you may commence the application process for your invitation letter. It then takes the ministry another three weeks to certify your letter.
4) The good thing for you is that you don't have to apply for the visa at the embassy. If your invitation letter is approved you can just take it with you and get your visa upon arrival at Ashgabat Airport or at an international land border. So, the difficult and time-consuming part is getting the invitation letter approved.
♦ Do Not Book Flights Before Your Invitation Letter Is Approved
1) There is absolutely no way to know whether or not you are able to get the visa and you have to wait approximately two months before your planned arrival in Turkmenistan, we strongly recommend you to hold off on all non-refundable bookings such as airfares until your invitation letter for Turkmenistan is approved.
2) If you booking a tour with Minzifa Travel thatincludes Turkmenistan we will always provide an alternative route without Turkmenistan for those whose visa applications are already rejected.
3) If you wish, you may also decide to cancel the overall tour. If the reason for cancellation is a rejected visa application, we will refund your deposit payment in full.
Uzbekistan – Electronic Visa By Email Within 3 Days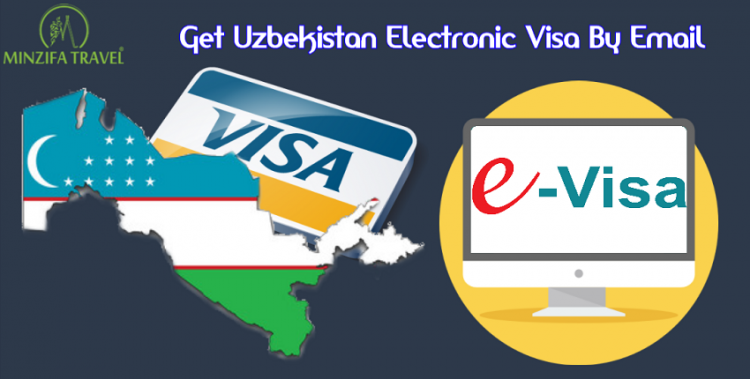 1) Citizens of all the eight CIS countries do not need anUzbekistan Visa to visit Uzbekistan for up to 90 days: Armenia, Azerbaijan, Belarus, Georgia, Kazakhstan, Moldova, Russia, and Ukraine. Citizens of Kyrgyzstan do not need a visa for Uzbekistan for up to 60 days.
2) Citizens of another 7 countries do not need a visa for up to 30 days: Israel, Indonesia, the Republic of Korea, Malaysia, Singapore, Turkey and Japan
♦ Uzbekistan: New Visa Regime Since July 15, 2018
1) From July 2018, it became quick, easy and cheap to get a visa to Uzbekistan. Uzbekistan Has Successfully Introduced The New System Of Electronic Visas.
2) At present tourists can get a single entry visa for a keep on for up to 30 days just for 20 USD. You can also apply for an e-visa at least three days prior to your planned trip and do not apply for it too early.
3) The visa is valid for Uzbekistan. total 30 days within 90 days period from the day you submitted the form. Citizens of most of the Western countries can obtain an e-visa through the official website or the official electronic visa portal of
4) The total list of countries those are included according to the new visa regime are Australia, Albania, Andorra, and India, China, Bosnia & Herzegovina and many others.
5) Cyprus is excluded from the list.
♦ Visa at Tashkent International Airport
1) In case, Diplomatic Mission of Uzbekistan does not exist in your country or from the country from which your flight departs, you will be able to get your visa at the airport in Tashkent.
2) In order to do so, you will require an approved invitation letter. The visa counter at the Airport is open around the clock and you will just need to bring around 60-80 USD in cash together with your invitation letter.
3) The visa will be issued right away and there will be no need to fill out an application form.
The idea of touring central Asia is altogether innovative and unique. In order to gather more information on Central Asia Tourismplease call +998936591107, +998936203300(24h) or Contact Us.