Atyrau travel guide
Atyrau, the capital city of the Atyrau region, is located at the mouth of the Ural River on the Caspian Sea.Modern-day Atyrau is famous for fish and oil industries.Money earned from the oil industries is evident in big-budget hotels and upmarket restaurants.While 90%of the people are ethnic Kazakhs, people here also belong to other ethnic cults like Tatars and Ukrainians.
Atyrau is a harbor city on the Caspian Sea. Atyrau also forms a delta with the Ural River.The Asian-European city lies 20 meters below sea level.The hub for oil-rich Caspian depression, the city has numerous oil wells drilled in the Tengiz and Kashagan Field areas. Atyrau has a semi-arid climate with hot summers, cold winters, and low annual precipitation. Winter snow gives this place a spectacular view.Atyrau has a continental, Mediterranean and sometimes subarctic climatic conditions. The area has a vast temperature swing throughout the year.
Strike Bowling In Atyrau
If you want to have a blast in Strike Bowling, Atyrau has the best Bowling alleys of Kazakhstan. You can experience Strike Bowling shows, tours, and hot spots all around Atyrau.
Baizaar Mall
The Baizaar Mall in Atyrau has very cheap products to attract people.You can always have fresh, ready meal in the mall.There is a children's game complex for kids.The third floor of the mall has a large food court.
Manjali Mosque
The mosque is both a city landscape and a prayer place in Atyrau.However, the mosque is not too large. It is the best location in the city, close to Mahamat square and several good restaurants.
Atyrau Beach
The Atyrau Beach officially inaugurated on June 20, 2015, is a pleasant surprise for all vacationers. The beach has various attractions for children and adults including machines, trampolines, shooting galleries, volleyball field and slopes.
Atyrau Regional Museum
The Atyrau regional museum found in 1939, has rich historical importance.The museum started in an old church building with 200 items.The museum later turned into a cultural center and stores antiques.The museum now has 52,720 depository items.
Atyrau Petroglyph
The petroglyphs and standing stones represent prehistoric regional art and contemporary works by up-and-coming artists. The museum is worth your time when you visit Atyrau.The highlights of the petroglyphs also include lithographs and artworks inspired by Saraychik sites. The vivid portraits painted by the locals are also distinguished. Atyrau has exciting places including beaches, sporting alleys, museums and monuments of historical importance.For your fun loving trip to Atyrau call us or contact us on our website
Holiday type
Trips to Atyrau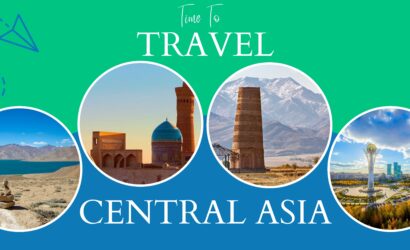 Aktau, Aktobe, Almaty, Altyn Arashan, Andijan, Aral Sea, Arslanbob, Ashgabat, Atyrau, Balkanabat, Beldersay, Bishkek, Bokonbayevo, Boysun, Bukhara, Burabay, Burana Tower, Central Asia, Charvak, Charyn National Park, Chimgan, Cholpon-Ata, Chon-Kemin, Darvaza Gas Crater, Dashoguz, Dushanbe, Fergana Valley, Garm-Chashma, Gonur-Tepe, Iskanderkul, Issyk-Kul, Istaravshan, Jalalabad, Jizzakh, Kalai-Khumb, Karaganda, Karakalpakstan, Karakol, Karshi, Kazakhstan, Khiva, Khorog, Khujand, Kochkor, Kokand, Kunya Urgench, Kuva, Kyrgystan, Manas Ordo, Margilan, Mary, Merv, Muynak, Namangan, Naryn, Navoi, Nissa, Nokhur, Nukus, Nurata, Nursultan, Osh, Oskemen, Pamir Highway, Penjikent, Petroglyphs, Rishtan, Samarkand, Serakhs, Serhetabat, Shakhimardan, Shakhrisabz, Shymkent, Silk Road, Son-Kul Lake, Tajikistan, Talas, Taraz, Tash Rabat, Tashkent, Termez, Torugart Pass, Turkistan, Turkmenabat, Turkmenbashi, Turkmenistan, Uzbekistan, Uzgen, Yangiabad
365 Days
- 365 Nights
We have prepared many active and exciting tour products for you. Travel with us and discover a world of unforgettable experiences. We provide: ☑️ Group...
View Details