Nursultan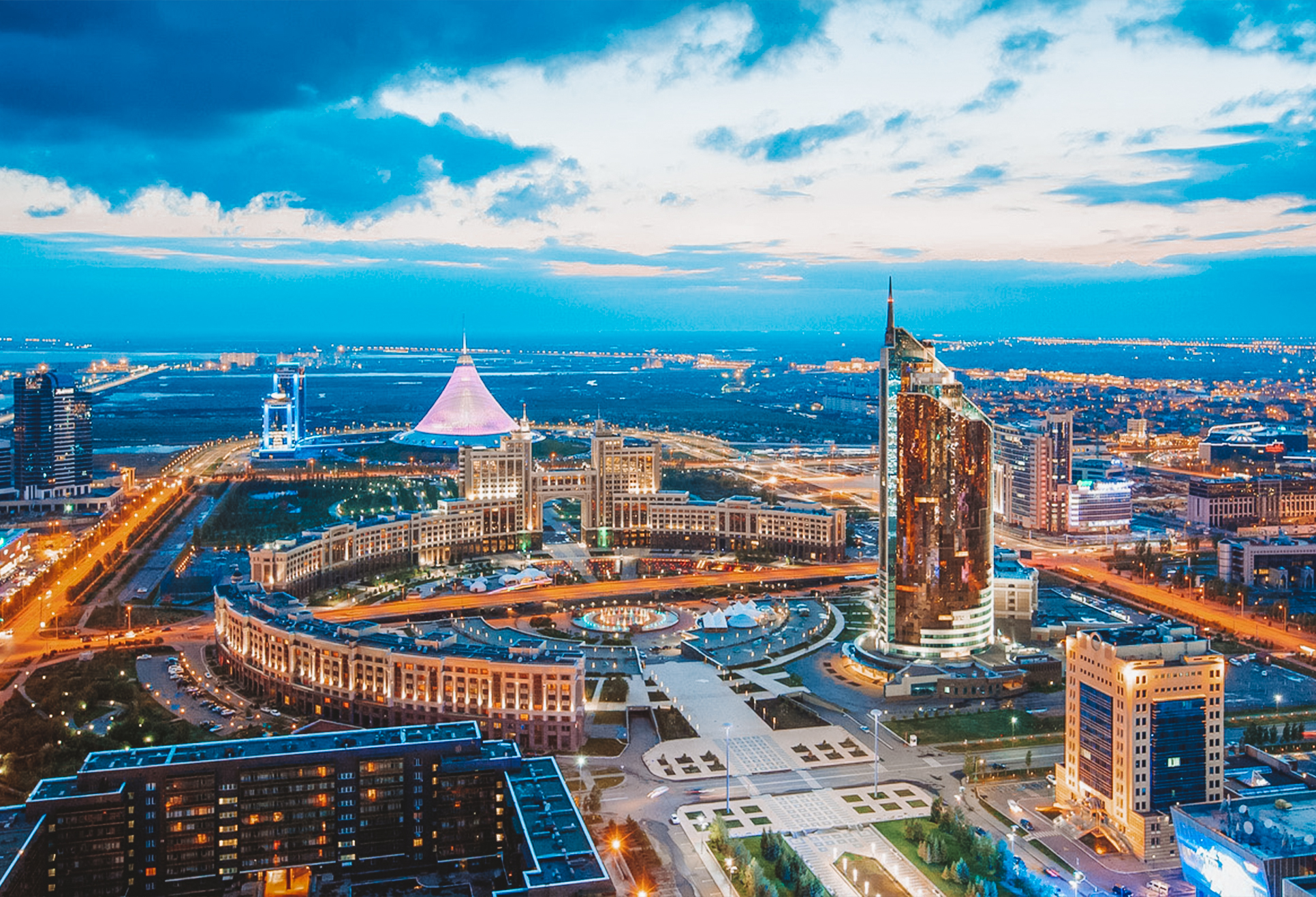 Nursultan travel guide
Nursultan is the capital city of Kazakhstan. It is situated on the banks of the Ishim River, which is in the north of the country. Along the left bank, the ultramodern, 97m-tall Bayterek tower offers panoramic view from its observation deck. After Nursultan became the capital of Kazakhstan, the city cardinally changed its shape. Making of Nursultan was designed by Japanese architect 'Kisho Kurokawa'.
Nursultan is a large landscape, in the transitional area between the north of Kazakhstan and settled in the national center, because of the Ishim River. The older part lies in the north of the river, and the new part is located in the south of the Ishim. It is a country of Islamic religion, more than half of the country is full of Muslims and others are Christianity, Judaism, and Buddhism.
Attractions Of Astana :
Astana is an excellent place to explore and for buying souvenirs for your friends and family. It is very easy to navigate.
Baiterek Tower:
The tower personifies Kazakh people's viewpoint and their works in this universe. At the depth of 4.5 meters, there is the lower level housing café. The place itself is a capital figure of the city.
Kazakh Eli Monument:
Kazakh Eli is situated next to the Palace of Peace and Reconciliation in the center of the Independence Square. It is about 100 meters tall. The monument is made from white marble and surrounded by a beautiful fountain.
Akorda:
It took 3 years to create this top public official residence using all latest technologies. The building height is around 80 meters, where the ground floor amounts to 10 m.
Shabyt Palace Of Creativity:
Shabyt is a palace of arts situated in the north of Kazakh Eli monument. It is a blue dish like building made up of glass.
Hazrat Sultan Mosque:
It is the most attractive place in Kazakhstan. It is the largest Mosque in Kazakhstan and in Central Asia, this mosque is located on the northern side of the Independence Square.
New National Museum Of Kazakhstan:
It is huge National Museum with modern gaudy effects. It is situated next to the Palace of Independence. It was inaugurated in July 2014.
Khan Shatyr:
It is a giant transparent tent, big enough to hold 10,000 people. It is an elliptical base which contains shopping malls, park and entertainment area with squares and cobbled streets, a boating river, etc.
Atameken Map Of Kazakhstan:
The beauty of this place is an outdoor museum giving you an overview of the entire country in a miniature version.
Ready for Your Dream Trip?
Let Us Customize Your Perfect Tour - Fill Out Our Form Now!
Create my trip