Turkistan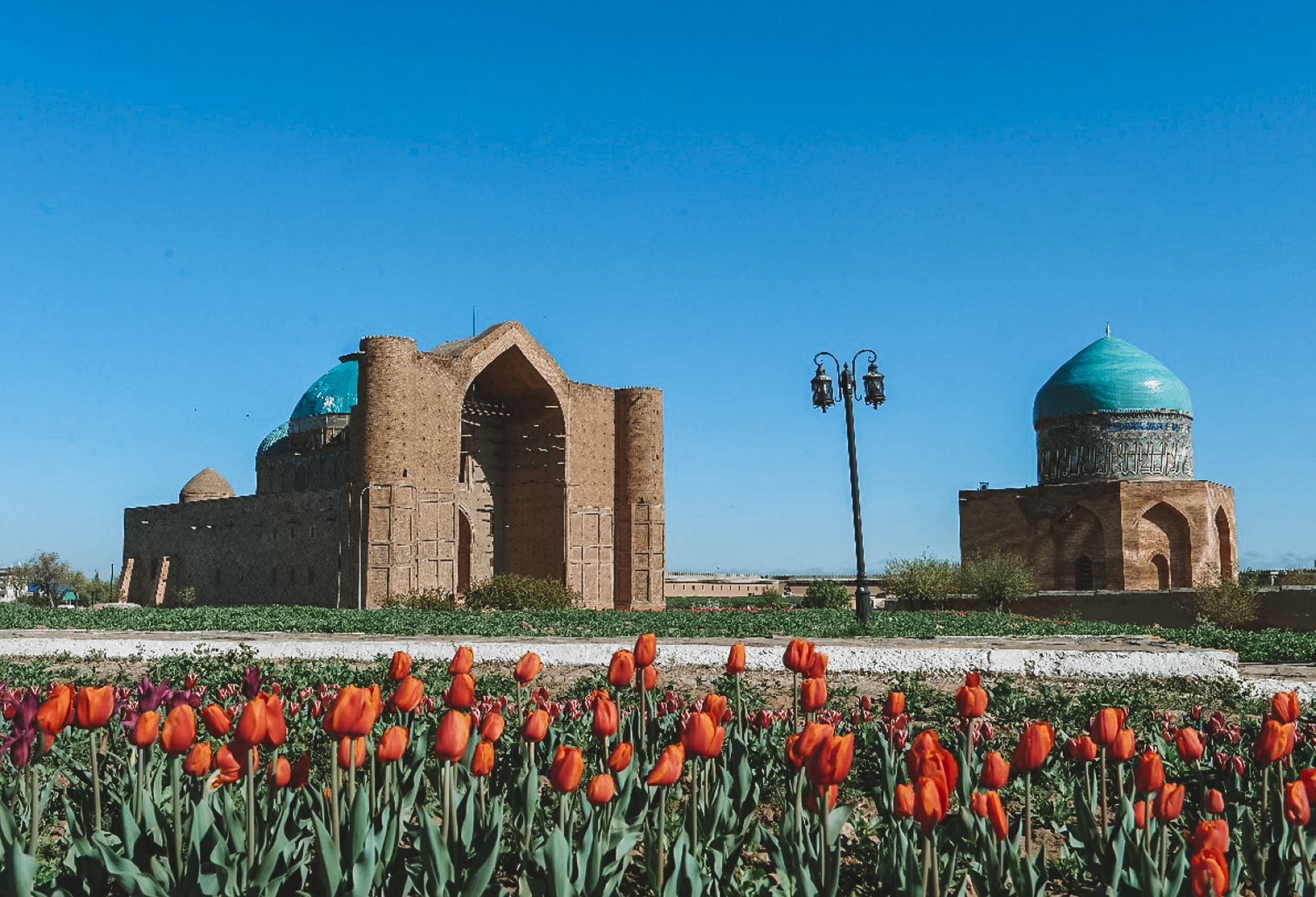 Turkistan travel guide
The city of Turkistan, an important historical center of Kazakhstan built fifteen centuries ago lies in the southern part of Kazakhstan.
Attractions Of Turkistan :
Turkistan is the historical capital of Kazakhstan. The nub of the city is an ensemble of historical buildings.
The Mausoleum Of Khawaja Ahmed Yasawi :
Situated in the north-eastern part of modern-day Turkistan, the mausoleum of Khwaja Ahmed Yasawi has big constructions. These monuments were built in the 13th and 14th centuries. The new arrangements and revolutionary architectural solutions of the mausoleum and dome create a spectacular view.
Historical Culture Ethnographic Center :
An ethnographic Centre is a unique place, where everyone can learn the history of the Kazakh people.
The center has a detailed description of the area from the Paleolithic era to the present day found on the walls of seven large rooms.
The Walls Inform You About-
History of Turkestan in the former era
History of religion Islam
History of Turkestan during the supremacy of Genghis Khan and Amir Timur Hal
Khawaja Ahmed Yasawi
Turkestan city the capital of the Kazakh Khanate hall
Turkestan in the 19-20 centuries
Future development of Turkestan
Mausoleum Of Rabia-Sultan Begum :
The Rabia Sultan mausoleum is a replica of the 15th-century original covered by a turquoise dome. Rabia-Sultan Begum was the great-granddaughter of Timur.
Hilbert Semi-Underground Mosque :
The Hilbert semi-underground mosque is an underground mosque. The mosque is on a small hill and is very popular in Turkistan.
History Museum :
The History Museum lies on the grounds of the Yawai Mausoleum.It focuses on Khawaza Ahmed Yasawai, Sufism, and Islamic learning.
Friday Mosque :
The Friday Mosque built in the 19th century. It is designed like a wooden minbar.
Sauron :
Sauran has Timur architecture and is located to the northwest of Turkistan.
Karashash-Ana Mausoleum :
Karashash-Ana mausoleum is located to the west of the bazaar and marks the burial place of AhmedYasawi's mother.
Arystan Bab Mausoleum :
Traveling eight kilometers towards the southwest of Otrar there is a mausoleum. This place is now a pilgrimage destination.
For the historic tour to Turkistan call us or visit our website
Ready for Your Dream Trip?
Let Us Customize Your Perfect Tour - Fill Out Our Form Now!
Create my trip