Uzgen travel guide
Uzgen, a town in Osh Region, Kyrgyzstan is an ancient town on the banks of the Kara Daria River in Osh's beautiful Fergana Valley. A number of references in Greek and Chinese texts date the city to the 4th Century BC. Some historians believe that the mythical town of Antiohia built by successors of Alexander the Great referred to as the Town U or Uchen was the beginning of today's Uzgen.
Presently, the city is divided into Verkhny and Nizhny Uzgen. Verkhny Uzgen is the city with shops, businesses and bazaar, while Nizhny Uzgen is the residential territory.
Builders, scientists, craftsmen, writers, and poets called home the streets of this formerly densely jammed city. Some even say that the city's buildings were so tightly packed that you could walk the city along its rooftops.
How To Get To Uzgen From Osh
To get to Uzgen from Osh downtown area, take a shared taxi from the passageway to Kelechek Bazaar (on Masaliev Street). Shared cabs cost 100 Som for every individual every way. You can likewise bounce on a marshrutka from Noviy Avtovokzal in Osh. They leave after every 40 minutes in the vicinity of 08:00 and 19:00
What to See and Do in Uzgen
Uzgen Archaeological-Architectural Museum Complex
The exhibition hall, minaret, and catacomb complex all stay in a decent shape. The three-tomb complex is illustrative of the eleventh and twelfth-century Karakhanid Dynasty structures and design, and housed individuals from the Karakhanid Dynasty. The minaret was harmed in a seismic tremor in the mid-twentieth century but was reconstructed in 1923 to its present stature. It's conceivable to move to the highest point of the minaret as an overlook for the town of Uzgen.
On crisp mornings there is a view of the snow-shrouded Pamir Mountains out yonder. The on-site historical museum has some signage in English and is worth visiting. There is likewise an English-talking guide accessible, however, earlier reserving is advised.
Historic Bathhouse
Bathhouse culture remains a custom crosswise over Central Asia. The bathhouse in Uzgen offers a great, historical look to take a gander at a delightfully planned structure that you can meander through and still use right up 'til the present time. Blocks found in its divider date to the eleventh and twelfth hundreds of years, and you can even now appreciate the distinct archways and corridors driving between the steam and washing rooms.
Orom Street Rice Mill
The numerous authentic rice mills in Uzgen plot the city's significance as one of the key makers of Uzgen rice — an assortment of red rice esteemed and dearest by the Uzbek and Kyrgyz individuals. Uzgen red rice is the particular assortment that local people use in plov. The one of a kind synthesis of the dirt in Uzgen add a flavour to the rice bit (and dish) that is not at all like some other. Of the numerous factories around the local area, the Orom Street Mill stays one of only a handful couple of dynamic plants utilizing the antiquated wooden innovation.
Uzgen Bazaar (Market)
Ask a nearby senior and he'll disclose to you about the area, customs, and soul of this bazaar have all stayed unaltered for over 100 years. This is the focal point of life in Uzgen – you'll discover local people tattling as they purchase their fruits and vegetables. It makes for a fun meander and a brilliant, moderate place to stock up on dried foods grown from the ground in case you're heading soon on a trek. It's additionally a phenomenal place to stock up on a few flavours as a souvenir. There is additionally a fun creature showcase only outside of town each Monday morning.
Ash Borboru
In spite of the fact that the name is literally 'plov centre', any of the dishes off the neighbourhood food menu run well with a fountain-filled patio neglecting the valley beneath.
Rich in history and home to some of the kookiest architecture around, kirkizstan is now most travel centric Destination in central Asia. Explore Uzgen holidays and discover the best time and places to visit.
Holiday type
Trips to Uzgen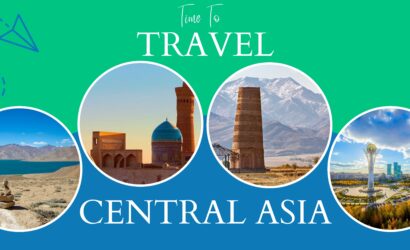 Aktau, Aktobe, Almaty, Altyn Arashan, Andijan, Aral Sea, Arslanbob, Ashgabat, Atyrau, Balkanabat, Beldersay, Bishkek, Bokonbayevo, Boysun, Bukhara, Burabay, Burana Tower, Central Asia, Charvak, Charyn National Park, Chimgan, Cholpon-Ata, Chon-Kemin, Darvaza Gas Crater, Dashoguz, Dushanbe, Fergana Valley, Garm-Chashma, Gonur-Tepe, Iskanderkul, Issyk-Kul, Istaravshan, Jalalabad, Jizzakh, Kalai-Khumb, Karaganda, Karakalpakstan, Karakol, Karshi, Kazakhstan, Khiva, Khorog, Khujand, Kochkor, Kokand, Kunya Urgench, Kuva, Kyrgystan, Manas Ordo, Margilan, Mary, Merv, Muynak, Namangan, Naryn, Navoi, Nissa, Nokhur, Nukus, Nurata, Nursultan, Osh, Oskemen, Pamir Highway, Penjikent, Petroglyphs, Rishtan, Samarkand, Serakhs, Serhetabat, Shakhimardan, Shakhrisabz, Shymkent, Silk Road, Son-Kul Lake, Tajikistan, Talas, Taraz, Tash Rabat, Tashkent, Termez, Torugart Pass, Turkistan, Turkmenabat, Turkmenbashi, Turkmenistan, Uzbekistan, Uzgen, Yangiabad
365 Days
- 365 Nights
We have prepared many active and exciting tour products for you. Travel with us and discover a world of unforgettable experiences. We provide: ☑️ Group...
View Details