Istaravshan travel guide
Known as Cyropol by Alexander the Great, Kir by the Parthians and Ura-Tyube by the Russians and Soviets, Istaravshan is ideally best visited as a day trip from Khojand or in conveyance between the northern part of Dushanbe or Penjikent. Established over 2500 years ago the city has a small historical core that is one of the best preserved in Tajikistan.
Attraction Sites InIstaravshan
The SaryMazar
The SaryMazar is ornately stucco-fronted 17th-century grave that is set alongside an exceptional old mosque with tapering mahogany columns. The SazyMazar is also shadowed by ancient chinar trees.
A tiny set of 18 windowless cells that are known as the Chehlkhona among the locals is used for meditation purpose by those studying the Koran in order to become religious leaders.
Mug Teppe: A Fortress InIstaravshan
Rising above the low-level housing in the area, the Mug Teppe is a grassy, flat-topped hill that once upon a time boasted a fine citadel. It lies in the northeastern part of the city.
When exposed at a specific angle, it looks strikingly impressive from afar and provides a good vantage point from which the visitors can survey the Istaravshan's mountain horizon.
Shahr-e-Kuhn: Old Town InIstaravshan
The old town of Shahr-e-Kuhn is an intriguing network of mudbrick alleys with water canals running along the centre of the roadway. The old townhouses are tantalisingly concealed from the look that lies behind the straw-and-wattle plastered brickwork.
However, an open doorway occasionally grants a glimpse into the central courtyard adorned and furnished inevitably with roses.
Abdulla if Sultan Medressa: Islamic Site InIstaravshan
Also known as the KokGumbaz or the Blue Dome after its turquoise Timurid dome, the Abdullatif Sultan Medressa is a 15th-century religious school that in the present day offers broad tutoring, including English, to around a hundred Islamic boys.
Bazaar Market InIstaravshan
A town unto itself, the central bazaar is a vast and colourful three-storey triple-arched building that has stalls selling everything from 'all you ever wanted' to 'nothing you need'. The Bazaar indicates the main hub surrounding apron of land.
ChorGumbaz: Islamic Site InIstaravshan
ChorGumbaz is the one-room site lying in the northwestern corner of town and whose four tin vaults hide some of Tajikistan's most impressive old painted ceilings.
Istaravshan carries the spirit of persistence to the present day. The city citadel's main gate is a symbol of the town's insubordination over the odds. Call us or visit our website to book your trip to Istaravshan while in Tajikistan.
Holiday type
Trips to Istaravshan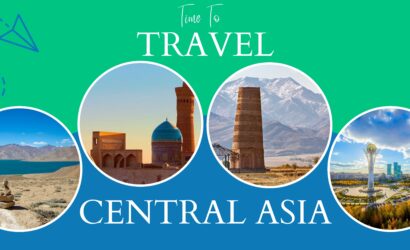 Aktau, Aktobe, Almaty, Altyn Arashan, Andijan, Aral Sea, Arslanbob, Ashgabat, Atyrau, Balkanabat, Beldersay, Bishkek, Bokonbayevo, Boysun, Bukhara, Burabay, Burana Tower, Central Asia, Charvak, Charyn National Park, Chimgan, Cholpon-Ata, Chon-Kemin, Darvaza Gas Crater, Dashoguz, Dushanbe, Fergana Valley, Garm-Chashma, Gonur-Tepe, Iskanderkul, Issyk-Kul, Istaravshan, Jalalabad, Jizzakh, Kalai-Khumb, Karaganda, Karakalpakstan, Karakol, Karshi, Kazakhstan, Khiva, Khorog, Khujand, Kochkor, Kokand, Kunya Urgench, Kuva, Kyrgystan, Manas Ordo, Margilan, Mary, Merv, Muynak, Namangan, Naryn, Navoi, Nissa, Nokhur, Nukus, Nurata, Nursultan, Osh, Oskemen, Pamir Highway, Penjikent, Petroglyphs, Rishtan, Samarkand, Serakhs, Serhetabat, Shakhimardan, Shakhrisabz, Shymkent, Silk Road, Son-Kul Lake, Tajikistan, Talas, Taraz, Tash Rabat, Tashkent, Termez, Torugart Pass, Turkistan, Turkmenabat, Turkmenbashi, Turkmenistan, Uzbekistan, Uzgen, Yangiabad
365 Days
- 365 Nights
We have prepared many active and exciting tour products for you. Travel with us and discover a world of unforgettable experiences. We provide: ☑️ Group...
View Details