Khorog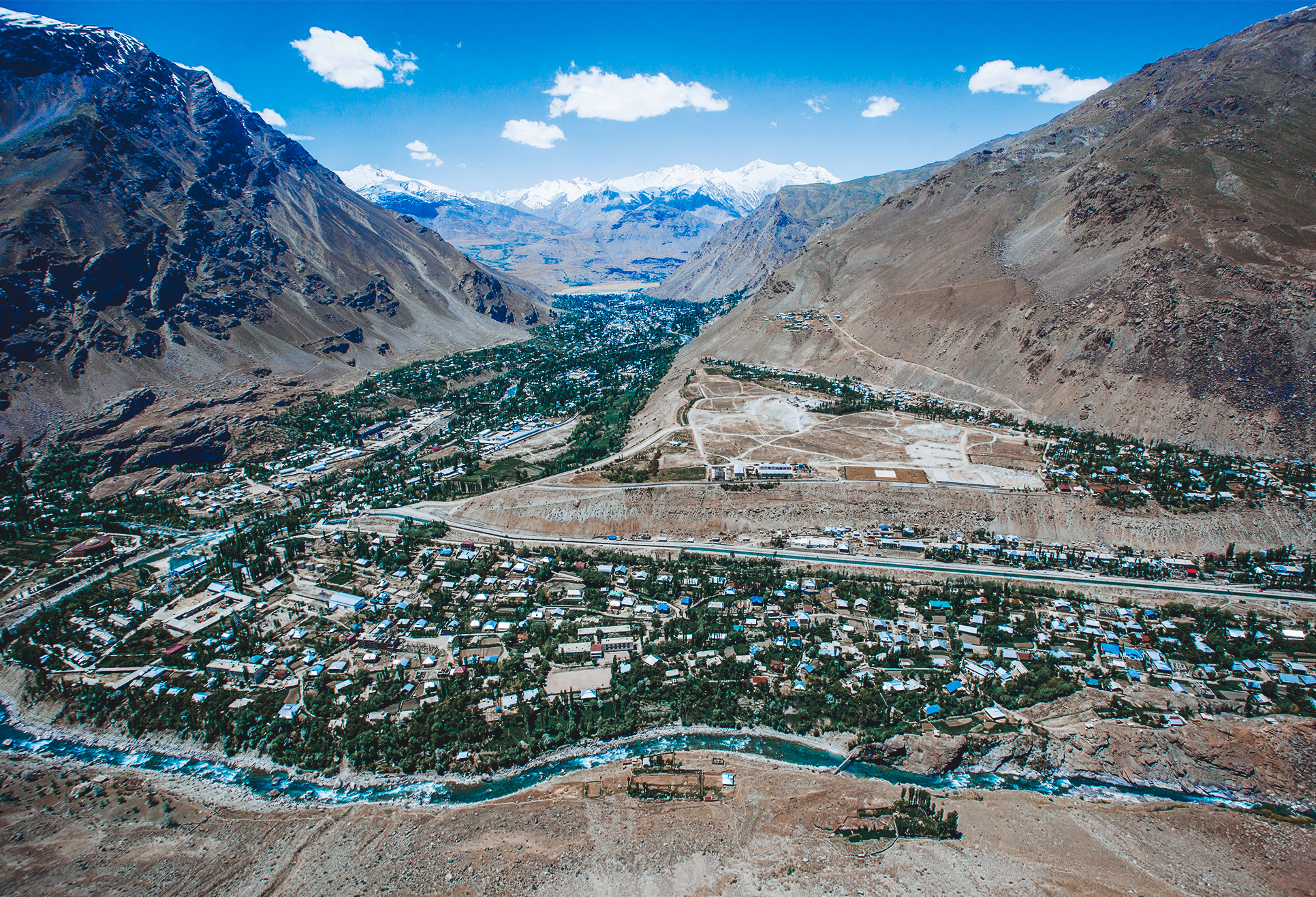 Khorog travel guide
Midst the Pamirs of Tajikistan lies Khorug which is also spelt Khorogh, Khorog, Xoroq in the local language. It has enough bustle to be interesting and a must visit while in Tajikistan. You can find an overabundance of NGOs floating around in the city of Khorug.
Geographical Attractions
Mountains
The Pamir Mountains offer picturesque views to those who climb to the top.
Julander
Julander is a hot spring, high altitude resort that offers a wonderful climb behind the springs.
Jisev valley
TheJisev Valley is a beautiful briefing point of an adventurous hike. The hike begins with the suspension bridge.
Garm-Chashma
It is a hot mineral spring situated at an elevation of 2,325 m above sea level. Garm-Chashma runs through the Ishkashim District of Gorno-Badakhshan Autonomous Province in Tajikistan. It is located on the western slope of the Shakhdara Range.
The spring is a few thousand years old. This is the minimum duration required for the disposition of such enormous travertine sediments. The deposits further cascade down to the Garm-Chashma River.
A curved bank that is 1.5 km long, 35-45 m wide and has the bright white, yellowish and reddish brown cascade falling from a height of 7 to 35 metres lines strictly along the crest of the ridge.
Things And Sports To Do In Khorug
Mountain climbing
Hiking
Cultural immersion
Rafting
Eateries In Khorug
The Deli Dharbar
The Deli Dharbar is a little yet great Indian food place perfect for a filling and tasty meal while in Tajikistan. The restaurant lies on a side street in between the bazaar and the only stoplight in town.
The Varka Russian food
You get food at a reasonable rate and cooked in more of local flavours. It is located in front of the Red Crescent Compound. The Varka is a popular eating spot among the Khorug locals.
Serena
It serves all kinds of continental food that are not too pricey but impressive. While you plan your trip to the Pamir Mountains, all the roads lead to the city of Khorug. Pamirs' largest town and the administrative centre of GornoBadakhshan, Khorug has the air and confidence of a capital.
The city has been attracting people from far and wide to its supermarkets, teahouses and the well-stocked bazaars. One of the best parts of a visit is sitting in the beautiful, tree-filled park where you are a part of the usual sense of well-being.
Relax after the already completed long journey and organise the onward travels while you spend a day or two in the ideal place. Call us or visit our website now to book your tour to Khorug.
Ready for Your Dream Trip?
Let Us Customize Your Perfect Tour - Fill Out Our Form Now!
Create my trip