Boysun travel guide
Boysun is one of the oldest inhabited regions of Central Asia located in the south-eastern part of Uzbekistan on the route that connects Asia Minor to India. Historically, the City of Boyson, part of the Boyson District, has been an important town along the Silk Road route, but with the declining importance of Silk Road and dwindling political change in Central Asia, this region became quite isolated from the other cities located along the route. This profoundly favored the preservation of relics and ancient tradition which you can experience in a much quieter environment with limited to no crowd.
History Of Boysun
Boysun which has got a fair number of historical and architectural sites from time to time was inhabited by variety of faiths and religions. From the archaeological monuments it is evident that the past culture of Boysun was heavily influenced by religions like Shamanism, Zoroastrianism, Buddhism and Islam. Early nomads have been theorized to have been settled in this region which was followed by the conquest of other dynasties as is the case with Uzbekistan.
As it remains isolated from the rest of important cities and receive way less government or private attention, much of the old practices and traditional rituals still prevail which you can get to see for yourself when you take an excursion tour through the region.
Things To Do In Boysun
Boysun is located in the high altitudes in the valley running through the hilly region of the Gissar Range. This mountain range reaches as high as 3,100 meters above sea level when it passes through Boysun. This makes this place an excellent trekking and hiking ground. The higher you climb the better view of the valley and the cleaner the air you get.
Also the remoteness of this region has helped it preserve the original culture even in our current golden age of technological progress. For this very reason, Boysun region is now included in the "Masterpieces of oral and nonmaterial heritage of mankind" list by UNESCO. You can take a cultural or normal city tour through this region to experience the peculiar, yet interesting lifestyle of people. The hills and slopes also make Boysun an excellent trekking, hiking, and picnic spot where you can get your adrenaline running.
Holiday type
Trips to Boysun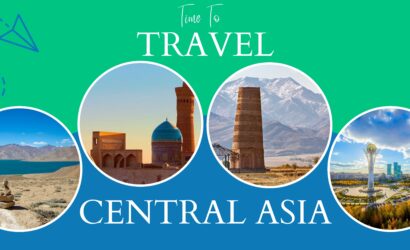 Aktau, Aktobe, Almaty, Altyn Arashan, Andijan, Aral Sea, Arslanbob, Ashgabat, Atyrau, Balkanabat, Beldersay, Bishkek, Bokonbayevo, Boysun, Bukhara, Burabay, Burana Tower, Central Asia, Charvak, Charyn National Park, Chimgan, Cholpon-Ata, Chon-Kemin, Darvaza Gas Crater, Dashoguz, Dushanbe, Fergana Valley, Garm-Chashma, Gonur-Tepe, Iskanderkul, Issyk-Kul, Istaravshan, Jalalabad, Jizzakh, Kalai-Khumb, Karaganda, Karakalpakstan, Karakol, Karshi, Kazakhstan, Khiva, Khorog, Khujand, Kochkor, Kokand, Kunya Urgench, Kuva, Kyrgystan, Manas Ordo, Margilan, Mary, Merv, Muynak, Namangan, Naryn, Navoi, Nissa, Nokhur, Nukus, Nurata, Nursultan, Osh, Oskemen, Pamir Highway, Penjikent, Petroglyphs, Rishtan, Samarkand, Serakhs, Serhetabat, Shakhimardan, Shakhrisabz, Shymkent, Silk Road, Son-Kul Lake, Tajikistan, Talas, Taraz, Tash Rabat, Tashkent, Termez, Torugart Pass, Turkistan, Turkmenabat, Turkmenbashi, Turkmenistan, Uzbekistan, Uzgen, Yangiabad
365 Days
- 365 Nights
We have prepared many active and exciting tour products for you. Travel with us and discover a world of unforgettable experiences. We provide: ☑️ Group...
View Details