Kish Island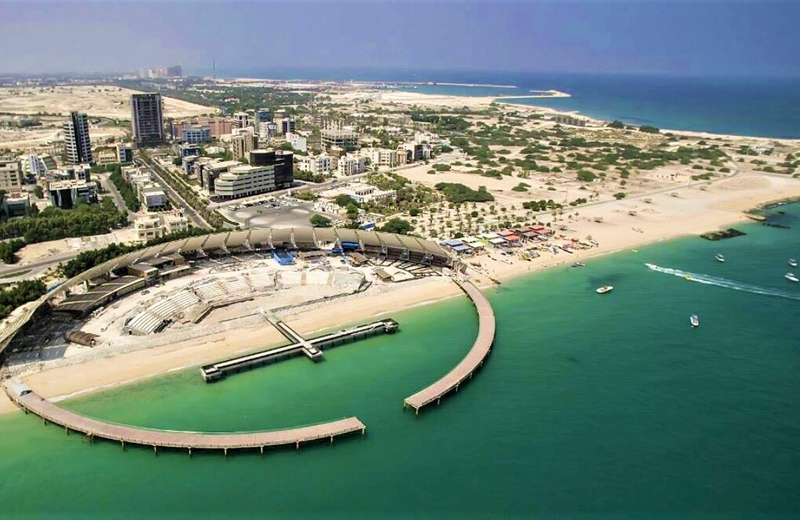 Kish Island is a resort island located in the Persian Gulf off the southern coast of Iran. It is one of the most popular tourist destinations in Iran, known for its beautiful beaches, clear turquoise waters, and modern infrastructure. Kish Island is part of the Hormozgan Province of Iran and is situated approximately 19 kilometers (12 miles) from the mainland.
The island covers an area of around 91 square kilometers (35 square miles) and has a population of approximately 26,000 residents. Kish Island has a unique status within Iran, as it operates as a free trade zone, allowing for tax-free shopping and economic activities.
Tourism is a major industry on Kish Island, with visitors coming from both within Iran and abroad. The island offers a wide range of attractions and activities for tourists, including water sports, diving, snorkeling, jet skiing, and boat tours. There are several luxury hotels, resorts, and shopping centers on the island, catering to the needs of tourists.
In addition to its natural beauty, Kish Island also has some cultural and historical sites worth visiting. The Greek Ship, a large cargo ship that ran aground in the 1960s, is one of the popular attractions. The Kish Dolphin Park is another notable destination, where visitors can enjoy dolphin shows and interact with these intelligent creatures.
Kish Island has its international airport, Kish International Airport, which connects the island to major cities in Iran and some international destinations. It is also possible to reach Kish Island by ferry from the mainland.
Overall, Kish Island is a popular vacation spot known for its pristine beaches, warm climate, and various entertainment options, making it an attractive destination for travelers seeking a beach getaway in the Persian Gulf region.
Ready for Your Dream Trip?
Let Us Customize Your Perfect Tour - Fill Out Our Form Now!
Create my trip