Among the most accessible picnic sites is the beautiful alpine Alamedin Gorge (УщельеАламедин) that saves you from the difficulties of a serious trek and offers a fabulous mountain backdrop at the same time. Curtains of spiky white mountain peaks that rise gradually from a grassy meadowland valley feature the Alamedin gorge of Kyrgyzstan.
The mountain trails begin from the road through Bishkek that runs beyond the Soviet-era swimming pool, TyoplyeKlyuchi.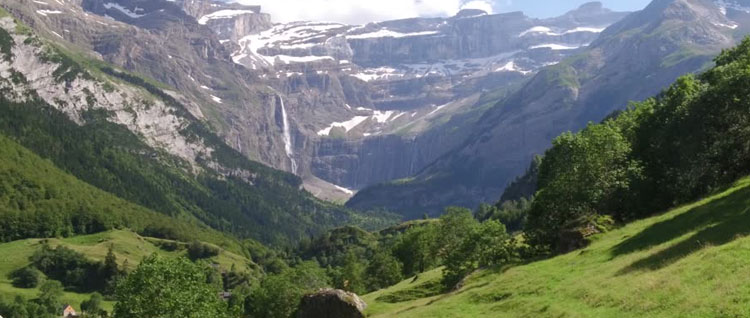 All That You Need To Know About The Gorge Is-
Location of the gorge
One of the most striking features of the Kyrgyzstan mountain ranges is the Alamedin Gorge that lies to the south of Bishkek. Koi Tash is a small village that is located 30 km away from Bishkek. The village lies on the cross-section of 4 crossroads one of which leads up to to the Alamedin Gorge via Koi Tash. Many rivers flowing through Bishkek flow alongside the Alamedin Gorge.
TyoplieKlyuchi Sanatorium
The TyoplieKlyuchi Sanatorium lies 10 kilometres inside the Alamedin Gorge. You can enjoy bathing in the naturally heated radon water pool of the sanatorium. Connected to the sanatorium is a complex of cottages built by the Ministry of Power in 1984.
Around the Alamedin Gorge
The gorge opens into a beautiful alpine valley, beyond a cottage, and is an ideal place for a day trip. Trekking over the mountains is a popular activity in the Alamedin gorge. The region is spotted with waterfalls, views of the glaciers, Usechenko Peak, glades with berries, juniper, mushroom and birch forests and a number of steep canyons.
Alamedin Gorge- Source of Mineral water
The gorge is the second largest among all the gorges of the world and is the major source of mineral water in Kyrgyzstan. The hot water springs have an average temperature of about 30 degrees for the major part of the year. The water in these regions come from the deepest of the mountains where temperatures are at about 56 degrees.
The mineral water is utilised not only for swimming and other tourist activities but also for healing purposes.
Vegetation in the gorge-
Owing to the height at which the Alamedin gorge is located, the area has a dense vegetation with clustered juniper, birch and pussy willow groves scattered in the green meadows. The floodplain gets overlaid by a variety of bushes. Wild strawberries, bushes of blackcurrant, rose hips, barberry, sea buckthorn and mushrooms flourish in the summer months.
The amazing day tour to Alamedin Gorge begins at a holiday house in the snow-covered zone. After hiking for about 1.30 hours you enter the Salyk section. The Alamedin gorge with its beautiful glacial spots attracts tourists from all over the world. Call us or visit our website to book your day tour to Alamedin gorge today.