Tour To The Zoos And Parks
Dushanbe Zoo
The Dushanbe Zoological Park or the Dushanbe Zoo is located next to the Pamir Stadium and estimates about twice the size of the stadium. The zoo founded in 1960, lies in the hub of the city on the Luchob river bank.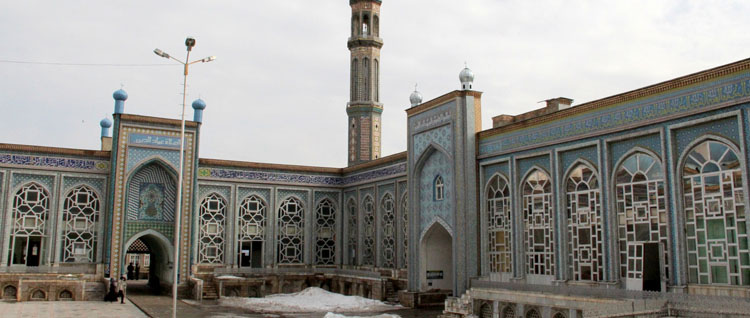 Botanical Gardens
The Botanical Gardens are the best place to escape the dust and noise of the traffic in Dushanbe. A small forest with plenty of greenery is a quiet and peaceful place for newlywed couples.
Tour To The Historical Monuments And Museums
Vahdat Palace
The Vahdat Palace also referred to as The Palace of Unity in Dushanbe is used to host international conferences and is also the headquarters of the ruling People's Democratic Party.
Dushanbe Flagpole
The second tallest free-standing flagpole in the world, the Dushanbe Flagpole is a flagpole located in front of the Palace of Nations in Dushanbe with a height of 165 metres.
The 30 m × 60 m Flag of Tajikistan weighing 700 kilograms flies on the Flagpole.
Gurminj Museum Of Musical Instruments
Located in the heart of Dushanbe the Gurminj Museum of Musical Instruments or the Gurminj Museum as it is more popularly known contains 100 musical instruments in the Museum collection essentially embodying the Pamiri and Badakhshani musical tradition.
The instruments' collection at the museum is dominated by string instruments, such as the Tanbur, Dutor, Setor, Qashqar, Tar, Rubab, Pamirirubab, and Ghizhak. You can also find a number of drums such as the tabla, dafli, and doyra.
Tour To The Holy Places In Dushanbe
Haji Yaqub Mosque
The largest mosque in the CIS, the Haji Yaqub Mosque has a crescent-topped minaret with a burnished golden dome.
Sari Osiyo Mosque
Although a small new mosque, the mosque is considered to be an Ismaili Centre.
St. Nicholas Cathedral
Located close to the Central city cemetery or the Russian Cemetery as the locals call it, St. Nicholas Cathedral is the main Pravoslav church of Dushanbe.
Tour To The Bazaars In The City Of Dushanbe
The Korvon Bazaar
A bazaar with an extensive indoor apparel and shoe section, the Korvon is also the place you can go to find fabric rugs, although all of the rugs come from Turkey and not Tajikistan. However, the bazaar has a smaller food section and is much cheaper than the Shakhmansur Bazaar.
Shakhmansur Bazaar
The biggest bazaar in downtown Dushanbe with a huge variety of cheaply available foods that includes fresh fruits and vegetables, nuts, spices, meats, dried fruit and bread. You can also find household products an odd assortment of tools in the centre of the market.
Call us or visit our website now to book your city tour to Dushanbe.