Visit Kazakhstan, the Land of Wanderers is the biggest landlocked nation in the world. Having five climatic zones and two time-zones, Kazakhstan allows for everything an adventurer could wish for; from glaciers to amazing rivers, from high rocky canyons to pristine mountain lakes, this place has it all. Get easily accustomed to the traditions and cultures of the wanderers, enjoying life and living their dream on the run. Visit Kazakhstan and look at life in a different perception.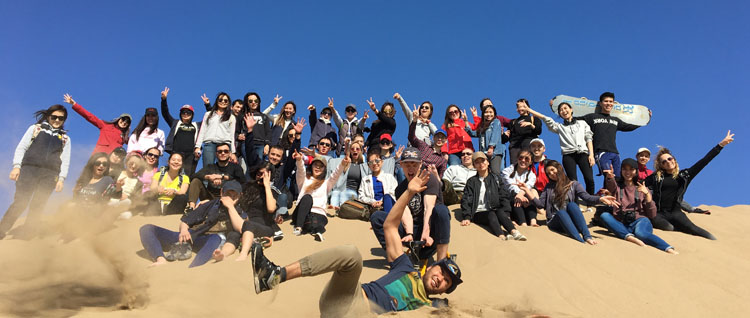 Baikonur Soyuz Tour
Although it is mainly a mining town, the real feature of Baikonur is its launching section for spacecraft or Cosmodrome, also the place for the launch of the first manned orbital flight by Yuri Gagarin. It is a place full of space museums and space explorations, best for space enthusiasts.
Soyuz is a Russian spacecraft carrying people and supplies to and from the space station. In Baikonur Soyuz Tour, You can watch rockets and spacecraft getting transferred by the vehicle assembly building.
Kazakhstan-Kyrgyzstan Group Tour
If you think of adventure Kazakhstan-Kyrgyzstan Group Tour is a favorable option for you.
Kyrgyzstan is also known as the Switzerland of Central Asia. Charyn Canyon has all kinds of hues and shades mixed with emotions of nature. Let your spirit down at the religious landing of Karakol. Bring out your inner hunter at Bokonbaevo for its eagle hunting show, and let your hair down at Kochkor for a Kyrgyz tradition dinner show with music and songs. Start with a blank album, get home with a thousand pictures.
Kazakhstan Group Tour
You can travel along the beautiful roads of Kazakhstan to get most fascinating sights of the mountains and other landscapes. You can head along to Almaty, a place full of apples. Not only apples, it is full of museums, cafes, theatres, and art galleries; enough to fulfill your romantic side. Find yourself immersed in the traditional city of Taraz and feel yourself living in the BC timeline. Aktau, with its white beaches and low-key summer tourism, is nothing short of a pleasure.
Almaty-Astana-Baikonur Group Tour
Almaty – 'place full of apples' – is a never sleeping city. You can meet new people and look around for vast and extraordinary cultures that surround the city. Be careful once you start your shopping spree at Green Bazaar, you may not stop. Almaty also features Medeo Gorge, world's highest mountain skating rink, and Kok-Tobe, world's tallest TV Tower.
Astana features some of the most fabulous historical monuments and architectural constructions. You can also visit Khan Shatyr and the famous Astana Baiterek monument.
Baikonur is the best stop for space exploration. Watch museums and tours allotted for nothing else, but only space, rockets and everything in between.