Do you consider yourself an adventurous person? Are you fond of traveling and trekking?
If yes, then Tian-Shan Mountain Trekking is best for your adventurous journey. Tian-Shan Mountain Trekking is quite challenging. You need to be well-equipped while going for the trekking. Tian Shan is one of the highest mountains in the world.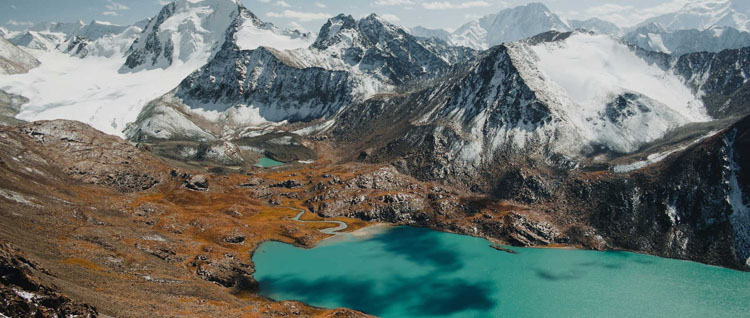 Tian-Shan Mountain Trekking is a different trekking experience; you can see the green valley with rivers, Lakes and sometimes snow while moving to the area.
Start from the Turgen-Aksu Valley and Bozuchuk pass. The place is completely covered in water. You can't even cross the river so quickly. You can enjoy hiking from one mountain to next, camping and sleeping in tents.
The next destination is a tough, one where you will go to the Ailanysh and Almalu Valley.
You have to climb 1300 meter over the first summit, which will be a little bit tough but after reaching the destination, you can enjoy the beautiful landscape and feel the freshness.
After visiting the Ailanysh and Almalu valley, must visit the lake Issyk-Kul which is the 2nd largest alpine lake in the whole world, after Lake Titicaca in South America. Measuring 182 km long by 58 km wide, the lake appeared as a result of volcanic activity. It is heated underground by thermal springs and never freezes, even in the depths of winter. In the summer, the water temperature reaches 25-28 degrees cetigrade, which is warmer than the air.
After that, you must visit the Charyn Canyon which is situated, in the east of Almaty. In close extends to the Chinese border, it is part of the Charyn National Park, established in 2004. The canyon is famous for its incredible rock forms and displays semblance to some of the canyons.
Do You Have A Fantasy To Camp In The Snow Caves?
If yes then you will like the place 'Khan Tengri'. On a campaign to summit Khan Tengri, you have to stay in tents. But while traveling between Chapayev Peak and Khan Tengri, you will have to set up camp in snow caves. In one cave approximately 10 people can stay and is a common strategy on Khan Tengri. It will be a unique experience of spending the night in the Tian Shan Mountains.
After the unique experience of Tian Shan mountain, you should visit, JetiOgur which is situated at a height of 2250m above the sea level. There you can take a view of beautiful waterfall scenario.
At 7010m the spectacular ice pyramid of Khan Tengri is the second highest mountain in the Tian Shan range and lies on the border between Kazakhstan and Kyrgyzstan.
Also, visit some of the most wonderful places like Bezeklik Thousand Buddha Caves. The Golden Eagle Hunting.
Heavenly Lake. Karkara Valley. Cholpon Ata Petroglyphs.
Trekking is an enthralling experience, Get in touch with us to plan yours!