In some Eurasian countries Muslims celebrate the ancient spring festival of Nowruz, the day of the vernal equinox. It symbolizes the beginning of the agricultural year, the beginning of a new period in the solar calendar of the ancient peoples. Nowruz means "new day" in Farsi. The names vary from country to country: Nooruz, Novruz, Nooruz, etc. Since 2010, March 21 is considered the "International Day of Nowruz" and a day off.
Modern Nowruz: How it is celebrated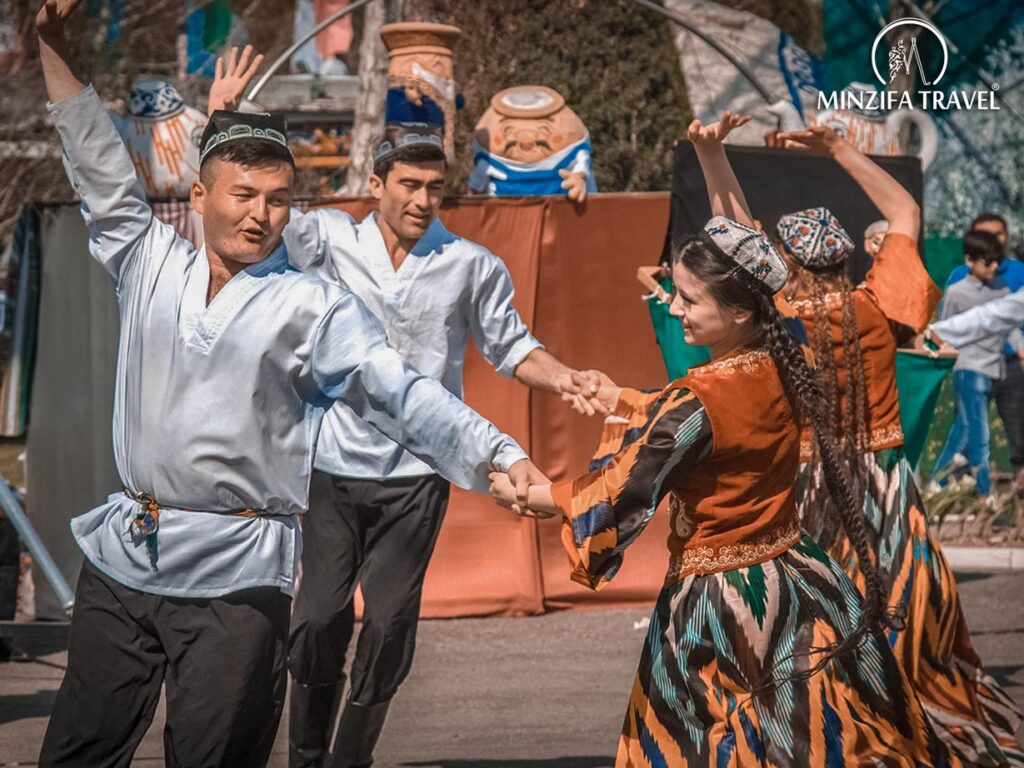 Many traditions of celebration were adopted by Muslims from ancient times, all of them very interesting and unusual: 1. Adults undergo a purification ritual – jump over the flame of the fire 7 times. 2. On the eve of the holiday (which is marked, in contrast to the European New Year is not at night, and in the morning), all undergo purification by water – pouring over each other or jumping through the springs. 3. Children's clothes are washed and put on children, because it is believed that the child's clothes attract more evil eye. 4. The house is necessarily cleaned, garbage is taken out and unnecessary things are thrown away. 5. The whole pre-holiday week is devoted to spiritual purity: people make peace with each other, forgive debts and repent of sins. Preparations for the holiday begin in advance, and during the month every Tuesday is celebrated the day of one element: water, air, earth and fire. People try to get rid of grudges, debts and junk in the house.
It used to be that on the day of spring wars ended. Warriors who fought each other exchanged weapons and sat down at dastarkhan, where they ate from one cauldron. Those who had reconciled with each other before the holiday became kinsmen. Drinking from one bowl became a symbol of reconciliation and unity.
Traditional meal
What a holiday without a traditional dish! In Uzbekistan and some other countries where Nowruz is celebrated, a ritual dish "sumalak" is necessarily put on the table. It slightly resembles halva, it helps to restore vivacity and strength spent during the winter period. The cooking process has its own features: each family member should bring a handful of sprouted wheat grains and put them into a common cauldron. The grains are ground, squeezed, and mixed with flour, nuts, and cottonseed oil. Everything is boiled over high heat, and due to the washed stones placed on the bottom, the porridge does not burn and always maintain a normal temperature. Sumalak is boiled for several hours, with periodic stirring. There is a belief that during this time one is freed from bad thoughts! During cooking women and girls sit near the cauldron, tell stories to each other and sing ditties. They eat sumalak chilled on the day of Nowruz.
Going to Uzbekistan to celebrate Nowruz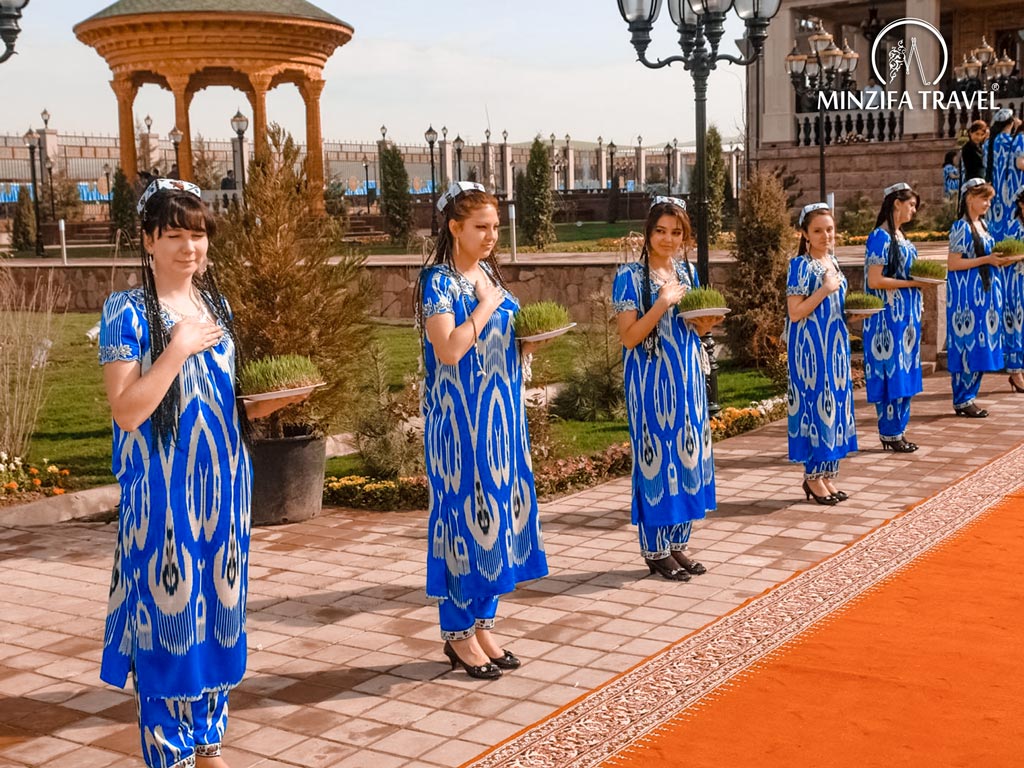 In addition to Muslims gathering as a family around the home table, there are also folk activities and games in the streets. We do not do without field work and planting trees. If you want to know what Nowruz is really like, then book your place on our spring tour. The celebration begins March 21 and continues for the next 13 days. In our 11-day tour, you will have time not only to learn the traditions and customs of the holiday, but also get to know Uzbekistan and its ancient cities. We provide 24×7 support, meet our travelers at the airport and take them to the hotel. You will always have only professional guides and attendants with you, so there is nothing to worry about at all. You just pack your bags, buy a ticket and fly to the real Oriental fairy tale, which will help you start living in a new way.