The frontier town located high in the hills next to the borders of Tajikistan is among the best rural markets in Uzbekistan. You can leisurely walk through this small town in your Urgut Excursion tour which houses some of the best mountainous scenic view of the Fam Mountain and Northern Pamir Mountain ranges. Apart from that, the Middle-Eastern oriental style bazaars or markets are the main attraction of this place.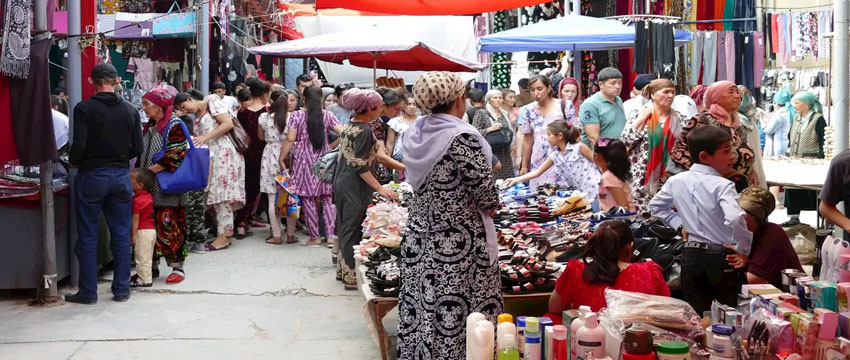 Here Are The Main Tourist Spot In Urgut You Should Visit :
Chor-Chinor Garden
This is a really old garden which translates into English as "four plane trees" as there were only four trees at the beginning where there are now almost 50 old plane trees fed by water from a holy spring source. These trees are reportedly more than 1,000 years old and measure 10 meters in circumference. You can wander in this garden for hours with no intention of leaving.
Shaytan Jiga (Devil's Helmet)
This is a mysterious plateau which is an extended area of granite formations found between the springs of Mirankul to village of Karatepe. Locals believe this was used as a sacrificing ground by pagans and witches which can be partially propounded by the rock carving sculptures that resemble the heads of animals like bears, tigers, lizards, and birds.
Urgut Market
Urgut has the largest market in entire Samarkand Region where handmade traditional Uzbek arts and crafts are prepared and sold. Some of the remarkable items include carpets, jewels, metalwork and ceramics. There are also various food stalls serving delicious Uzbek cuisine like Pilaf and Manti.
Monastries of Cār Cenar and Pir Gawt-e A`zam
These are two important pilgrimage destinations in Urgut with rich historical, epigraphic, and archeological significance. The former was built in honor of a Samanid missionary named Khoja Abu Ṭāleb Sarmast who was killed by infidels, while the latter is connected to the work of Abd-al-Qāder Jilāni, the institutor of Qāderi Sufi order.
Whenever you're in Samarkand, you can take an hour bus ride to this mountainous small town for an excursion tour. Kindly mail us at travel@minzifatravel.com to get in touch with us for further information on Urgut excursion packages.