Have you ever dreaminzifatravel.com of wandering through the different cities of Kyrgyzstan during the Kyrgyzstan Tours, eating the Laghman noodles for dinner and drinking kumiz with the nomadic locals while sleeping in a yurt? A country like Kyrgyzstan is really very fascinating & enthralling to explore because various parts of this country are still very mystic and are yet to be explored popularly. It's an excellent starting point for travellers wishing to get slightly more off the beaten track, those who are craving for more tantalizing adventure, or others wanting to see the world on more of a shoestring budget. It's a place where you are going to see some new things that you may have missed in your previous tours to all other parts of the world.
So, let's discuss the reasons that will ultimately make your mood to take a tour of Kyrgyzstan Destinations are as follows:
A Budget-Friendly Destination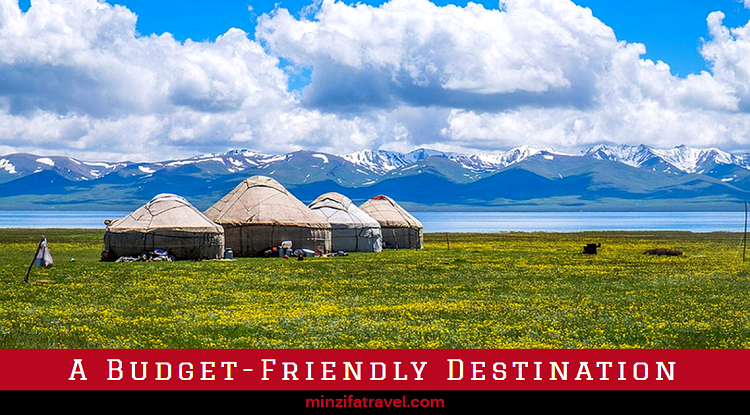 Yes, this is the first and the foremost fact that makes every tourist happy. Here, your home country's currency is much stronger than the currency of Kyrgyzstan and you can buy many things more effortlessly than in any other country in the world. Thus, Kyrgyzstan Tours are going to be the best in the world for you.
Enjoy A Limitless Array Of Attractions And Sights To Explore
As far as Kyrgyzstan Tourist Attractions are concerned, you will get to enjoy a boundless collection of attractions and sights that are filled with stunning nature, trekking, scenery as well as the nomadic culture.
In case, you are nature lover then this country is a paradise for you. Moreover, who love to hike can visit this country to watch various breathtaking peaks with fascinating and tantalizing views.
See Its History Unfold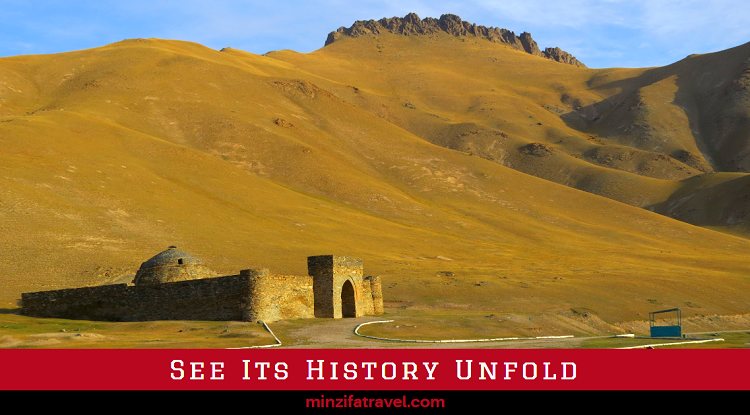 Some visitors visiting this country are history buffs and if you are one of them then this country is exactly made for you and its Places To Visit In Kyrgyzstan. Here you can get to visit various historical places that has an unending list like Burana tower, Cholpon-Ata, Chon-Kemin, Issyk-Kul, Jalalabad, Tash Rabat, Ala-Too Square as well as Lenin peak and many others.
A Haven For Food Lovers
Now, it is time to have some special mentions for those people who are on Kyrgyzstan Tours and love to taste various types of food during the tour are as follows:-
Traditional Kyrgyz Cuisine
The first traditional dish that you will crave for is Oromo and for many, it is an all-time favourite dish. Once the dish is ready to be served, it comes out as layers of dough that have been filled with delicately cut pieces of meat, fat and whatever else the cook feels like adding such as carrots, onion, potato or pumpkin. After that, it's steamed in a special multi-layered pot and it is excellent when it is eaten with the side of the ketchup.

Besh Barmak is another tasty and tantalizing Kyrgyz dish that is eaten by nomads. It is a non-veg dish because here you will get a shaved lamp and dump it on the top of the pile of steaming noodles and onions served with a sauce.

Borsok is

the dough that is cut in little squares and then they are fried so that they are airy inside. It is a staple food that is mostly served during the holidays

. After dipping them in a fresh cream they are completely delicious.
Easy To Travel As Visa Policies Are Not Strict
Yes, Kyrgyzstan offers a visa-free travel for travellers of several nations having very high GDP per capita. Travellers of countries that are out of this gambit can also make use of the E-visa system or will have to apply through an embassy. Furthermore, an additional letter of invitation is needed for the passport holders of certain countries. Hence more or less, it is very easy to travel and pay a visit to this country as the Kyrgyzstan Visa rules are not so strict.
We hope the post regarding Kyrgyzstan Tours has done its part in giving an idea on how to make the trip to this Central Asian country successful. This country has the potential to become a very good place for tourism. Do yourself a favour and please give it a try before the time runs out. Please contact us for getting the best deals and packages for an exciting tour.