Silk Road can be thought of as a doorway that connects Europe. Silk becomes the greatest asset of trade & all the destinations connected to this trade became a tourist hub so people here give more priority to their guests and take special care. Even great conquerors like Tamerlan also knew this specific fact very well that in order to rule the whole of Asia & Europe, capturing all the countries connected to the Silk-road Travel is very crucial & quite strategic to his cause. Without conquering them, ruling over Central Asia is not at all possible.
Now today, we are going to have all the questions answered one after the other regarding Silk Road and the magic connected to it:
Here are a few questions which arise in mind while booking for exploring Silk Road:
Where Is The Silk Route And Why It's Important?
Here are the reasons why it is so vital: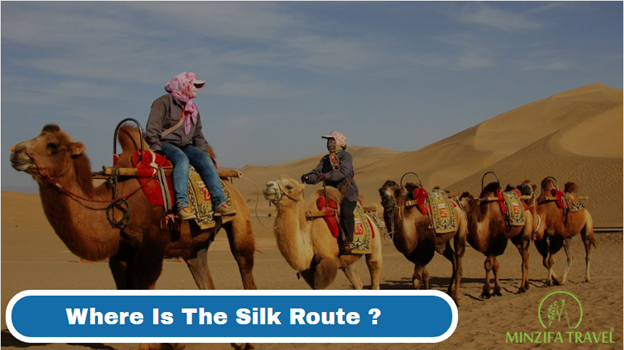 The Silk Road Travel spans from Mediterranean regions of Europe & North Africa & from there it's all the way to China, crossing through handful countries along the way.
By being the world's oldest & longest trade route, it served numerous purposes during that time such as working as a bridge between eastern & western cultures for more than a thousand years.
Besides that, the route is not just used for trade of silk & other materials. It is used to bring people from different cultures of the world to come closer and share ideas such as art, religion & technology.
Why Should I Go For The Silk Road Tour In Central Asia?
The reasons: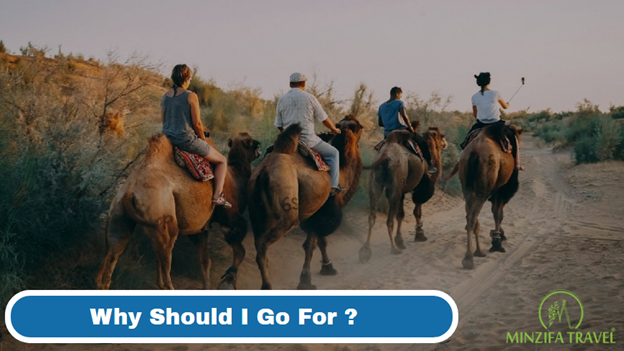 By going for a Silk Road Tour you can visit a region that is less traveled and completely perfect for those who want to go beyond the typical tourist trail.
Adventurers who have previously gone for the Silk Road Tour had been handsomely rewarded with sightseeing majestic architecture, fascinating history, scenery that must be seen to be believed.
What Should I Include In My Silk Road Travel Journey?
You must include all this directly connected web of Silk Road Destinations:
Uzbekistan
Uzbekistan Destinations is the cultural jewel in the crown of central Asia. Its mesmerizing architecture & impressive history are a must for any Silk Road journey. It is well-known for Registan-noblest public square in the world as well as Ulugh-Beg's Observatory, a work of art built in the 1400s and again rediscovered 100 years ago.
Tajikistan
The mountain panoramas of Tajikistan Destinations & sparkling lakes make up some of the most stunning scenery based lakes in Central Asia. The best way to experience this country is not just by touring its cities but also by connecting with its rural community.
Kazakhstan
Kazakhstan Destination is the richest country in all of Central Asia during the Silk-road Travel only because of its massive oil reserves. Additionally, it is a stimulating combination of sophisticated cities and exciting eco-adventures.
Turkmenistan
Do you really want to encounter mystery? Perhaps, you must visit Turkmenistan Destination which is quite difficult to access? The Government controls every aspect of the country & travelers must take a guided tour. In case, you are the one to brave the challenges here can be able to explore its archaeological marvels, know its rich history & friendly people that can be extremely gratifying in nature. The city of Ashgabat is the greatest example.
Kyrgyzstan
The country of Kyrgyzstan Destinations is known for its natural beauty and its people's nomadic way of life. Apart from yurt-dwelling locals, this land of mystery has so much to offer the fearless traveler such as hiking the Tian Shen Mountain range.
What Are Accommodations And Transports Like Along The Silk Road?
Accommodations
Within the city centre hotel stays are comfortable. Anyway, the most beneficial solution is to take advantage of the vast network of home stays which allow you to interact with locals & live as they do.
Transportation
The whole of Central Asia is well served by the trains, mini-buses and shared taxis used by the locals and travelers using the Silk Road Tour Package.
What Are Some Other Key Elements Of The Silk Road Travel?
Mind The Language Barrier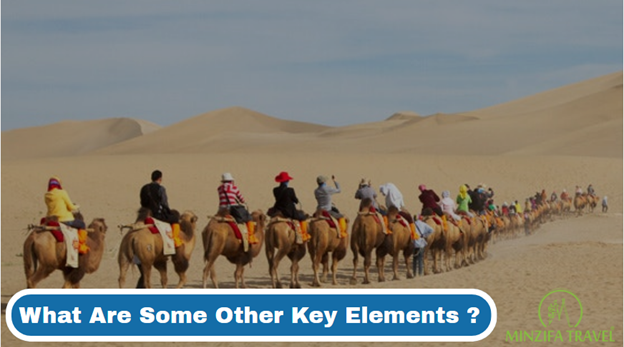 Every one of the Silk Road Destinations speaks a different language & English speakers can be far & few in between. Thus, investing your hard earned money on a local guide can help your day getting smoother.
Stay On Top Of The Visa Process
All the explorers going to Stans require a visa and getting such a visa can be time-consuming. Thus, it is the duty of every customer to start the process three months before the leave ensuring you are all set for the journey.
Silk-road Travel is a rollercoaster ride for all the tourists who are going for such an amazing ride for the first time. Even those who are pretty well experienced with enormous experiences will be quite surprised to visit such uncharted territory. Thus visiting minzifatravel.com will help you to know more.
Our blogs will also inform a lot about the day & nightlife of all these Silk Road Tour destinations as well as about the festivals & people. So visiting @ A Spotlight Silk Road Tour With Minzifa Travel will help you to know more about the destinations.