The history and ancient culture of Central Asia make this region of the continent quite an exciting travel destination. Starting from the breathtaking architecture to the amazing historical exhibits, there is a range of sightseeing attractions in all Stans and one's heart and soul must be captivated while taking a stroll on Palmir, the roof of the world. The challenging deserts, beautiful mountain passes and azure seas make the Stan countries a heaven on the Earth.
The Voyage Of Central Asia
Comprised of five former Soviet republics: Kazakhstan, Kyrgyzstan, Tajikistan, Turkmenistan, and Uzbekistan, Central Asia at the core of Asia strategically placed between Russia, China, Iran and Afghanistan. It is a dream for many visitors to have an adventurous trip. Every of the Stan has something unique to exhibit and something special to captivate. When it was under Soviet Union, there was only the occasional tourist – rare and daring – who did explore, experience and Wrote about Central Asia Tour, but today it is a destination second to none in the world.
Central Asia Destinations are still untouched and unknown to a lot of world visitors. As the countries are booming their tourism only after getting independence from Soviet Union. Hence before planning a trip to Central Asian countries you need to consider some of the facts that would help you in exploring the hidden treasures of all Stans in a comfortable and convenient way.
Location Of The Continent:
Central Asia exists at the core of Asian Continent stretching from the Caspian Sea in the west to central China in the east, and from southern Russia in the north to northern India in the south.
Best Time To Visit:
The geography of the region is highly diverse, possessing high mountain peaks and hot deserts. So the temperatures can vary from profoundly hot to ice age cold. Yet for most travellers, the best time to travel Central Asia Tours is the spring from March to May or fall from September to November.
Language:
All though central Asia comprises of 5 Stans, yet a common language that can be understood by any of the Stan citizen is the Turkic language. But it differs in name and style from Stan to Stan like in Uzbekistan it is Uzbek and in Turkmenistan it is Turkmen. As it was former Soviet country the people of these regions can easily speak Russian.
Where To Stay?
In general, Central Asia Tours is great for budget travellers for its cheap hostels and eateries to choose from. Budget hotels usually range from USD $20.00 to $40.00 per night for a double room, while luxury hotels can go for as high as USD $200.00 to $300.00 a night. Uzbekistan, in particular, has a more developed tourism infrastructure than the other countries in the region, and you can easily find good quality guesthouses as cheap as USD $15.00 a night with proper facilities and good location.
Transfer In Central Asia:
As the whole of region is mountainous hence the best way of transfer is the multi-purpose truck. The truck is equipped with a huge variety of equipment, including a medical kit, large water & fuel carrying capacities, cooking facilities and extensive range of spare parts. In cities you can travel by car.
Food In Central Asia: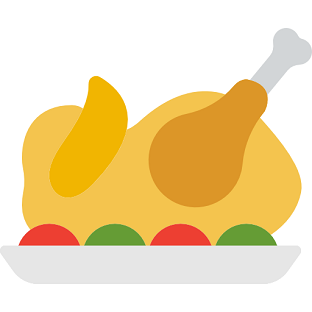 Central Asians are not good in cuisine. Yet you can find the international treat in most of the hotels and restaurants .You can have both veg and nonveg dishes with Vodkas and others. The most liking soups are found in central Asia. Rice with chunks of meat, fried julienned carrots, peppers and caraway seeds, all cooked in mutton fat is a favourite dish of the locals.
Appropriate Clothing:
"You'll need to be covered from ankles to wrists. Central Asia is very far of north and a place where the severe cold is experienced. So always carry the warm clothes with you to keep you protect from deadly chill.
As the countries are less known to the tourists world over, a lot of things may come to your mind while planning a trip to Stan countries like , if it is safe or not? Where to stay? How to get in? What to eat and so on. If you are really interested for Central Asia Tours drop us a mail to "MINZIFA TRAVEL", the one stop solution for all central Asia travelling needs. Travelling with us through the ancient cities of this sunny region will be a fascinating and unforgettable adventure for you. Based on Uzbekistan, we are the only specialist of handling the international tours to all the Stan countries. Just travel with us to have an experience of difference.