Planning for Uzbekistan – the crossroads of civilization and the heart of Central Asia? From among all the Stans in Central Asia, Uzbekistan is the most liking hotspot for the world travellers for its grandeur and rich history and culture. Since ancient times the cities of Samarkand and Bukhara were regarded as jewels of Islamic architecture, thriving under Amir Timur and his descendants the Timurids. They remain major tourist attractions. Some of the best arts that make Uzbek world famous include silk work, metal engraving, Cotton weaving, script writing, small painting, stone and wood carving and so on. The techniques of arts are getting passed from generation to generation from ancient period.
Visit the ancient cities where brilliant aqua domes push towards bright blue skies, exotic and colourful markets, shared taxi adventures, cashless ATMs and black market negotiations, a fascinating history and locals who greet you with a gold-tooth smile. This is Uzbekistan and it is one of the most unique and unusual countries in the world to explore.
Three of the most spectacular Silk Road cities: Samarkand, Bukhara and Khiva are the most visiting destinations for anyone travelling this Stan.
Samarkand
The 2,750 years of old history of Samarkand has witnessed the greatest rulers of the world starting from Alexander the Great to Tamerlane's. The travellers can find here a blending flavour of Iranian, Indian, Mongolian culture here in the life style and art and architecture. Known as the "Rome of the East and the pearl of the Eastern Muslim World" it is a nice place to chill.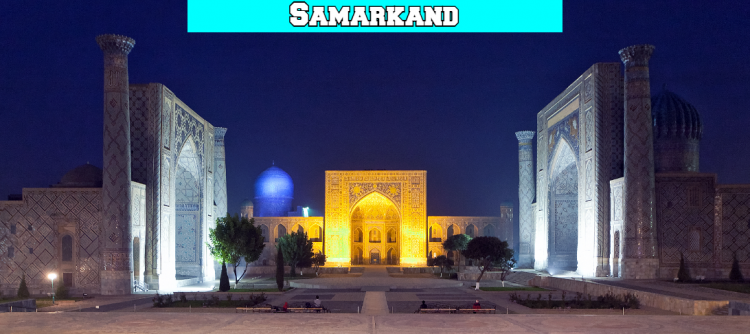 Bukhara
One of the key stop along the Silk Route is Bukhara, a captivating city: one of the holiest places of Islam is a highly demanding destination for the overseas visitors. As a great learning centre of Islamic art it has been full of beautiful mosques, medressas and minarets. The medieval mud-brick buildings, lavishly decorative madrassahs and domes, the best artisans and craft workshops make Bukhara worth visiting.
Khiva
When we think of Khiva, we think of caravans carrying loads of silk and spices, big and exciting market places, sparkling Madrasahas and the largest slave market in Central Asia. Full of Islamic architecture in the world, Khiva is a UNESCO world heritage. The museums, galleries, and theatres of Khiva are worth exploring.
How To Get In:
The most convenient way for Uzbekistan Travel is by plane to Tashkent, the capital of the country, from the main international airports of Europe, Asia and Middle East. Tashkent is served by several international airlines.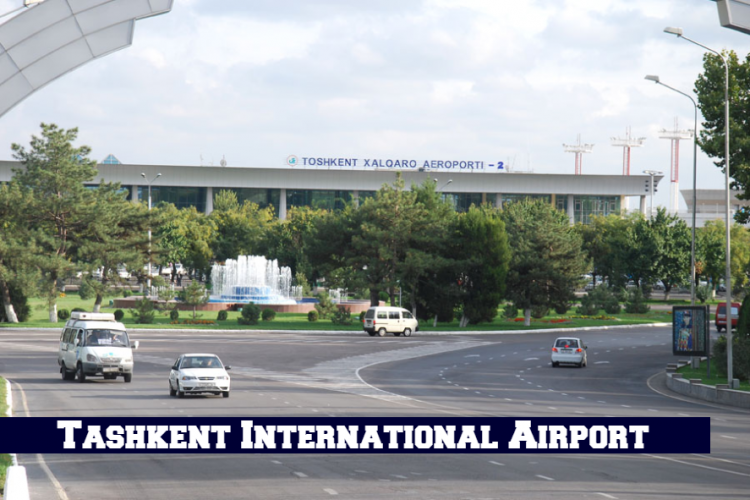 Travel Tips:
Visas: – Collect your visa from Uzbek embassy operating in your own land before starting your Uzbekistan Travel. Visas are issued for 30 days and are date specific. The exit and entry dates are set on the visa. Always try to leave before the leaving date mentioned in Visa. Make sure there is strict checking of passports and visas at all train and metro stations. Moving around without your passport would not be a great idea.
Stay: – Many good hotels were built in Tashkent, Samarkand, Bukhara, Khiva and other big cities, which comply with modern hotel standards. In addition, there are some family-run hotels and B&B hotels which offer a suitable accommodation at much lower price. Make sure that each hotel you'd stay at, would register you at the local registering authority and it is necessary to preserve the hotel registration slips. It gets complicated if you choose to stay at a friend's place or couch surf since then you need to do it yourself, it may not be a pleasant experience.
Travel:- For travelling around Uzbekistan you can hire a car with a driver from any of the car renting agency. If using a taxi always negotiate prior to taking its service. In city like Bukhara you can also hire bike or cycle to explore. Public transport like bus and tram are cheap and reliable.
Food: – Meals begin with small dishes of nuts and raisins, progressing through soups, salads, and meat dishes. Uzbek has favourable climate for producing fruits. You would get fresh and ripe fruits to take all around the year.
Language: – Uzbek is the succeed language in rural areas. Many Uzbeks can converse both Uzbek and Russian.
Money: – We recommended you to bring US dollars, as they are widely accepted and can be exchanged at a fair rate at the bank. Besides, Euros, British pounds and Japanese Yen are acceptable.
Shopping: – Starting from embroidery to handicrafts Uzbekistan is a nice place for shopping. There are around 20 major markets in Tashkent to choose from. Get the big shops of internationally recognised fashion brands like Adidas, Nike, Mexx and Benetton in the capital city.
Book now to visit Khiva, Bukhara and Samarkand in your Uzbekistan Tour and to explore the former glory of glittering minarets, voluptuous domes and hypnotic mosaics with us the "MINZIFA TRAVEL" the most trusted agency having long years experience in organising the international tourism. Immerse with the dazzling beauties of this mountainous land filled with lush valleys and emerald lakes with noisy rivers. The beauty of the sparkling glacier on mountain tops, the sound of the rocky gorges, everything would appeal you. Visit a land that is believed to be saved by God for himself, the most ecstatic, and enchanting in the world. Just drop us a mail to explore this heaven on earth with us at your own style.