Want to know how is the atmosphere in Ramadan in Central Asia? Is it like Egypt or the rest of the Middle East where nights become more alive or is just like every other day?
Going to this central Asian country in the month of Ramadan will allow you to experience numerous dramatic adventures which are not necessarily negative. Uzbekistan Tours will help you to see the celebrations of Ramadan closely which begin around May 15-16. While visiting this region around this month, you must respect the culture, customs, religion as well as the religious beliefs of the people here especially on the eve of Ramadan.
Those who are on Uzbekistan Travel for the very first time must know Ramadan is a festival known for celebrating spiritual & moral purification. According to the locals here, the holiday celebrates the end of the Islamic month of fasting Ruza which lasts for thirty days and is considered as the ritual of spiritual & moral purification. In this month local citizens who are mostly Muslims fast from sunrise till sunset. Devoted Muslims refrain from consuming food and drinking liquids for the entire day. Moreover, they are also required to avoid bad thoughts, treat others in a respectful manner and indulge in good activities such as donating alms to poor people.
Fasting during this holy month is an obligation for every Muslim. It helps them in strengthening their faith and teaches them self-discipline. Fasting is not allowed for small children under any circumstances. Even people who are suffering from diseases are exempted from fulfilling this mandatory obligation. Thus, those who are going for a Tourist Destination In Uzbekistan will observe that since 1992, the religious holiday of Ramadan has been declared as a public holiday and it is widely celebrated all over the country.
As a tourist, Uzbekistan Tours will let you observe the preparations of both Ramadan Hayit and Kurban Hayit also known as Eid al-Adha. It starts the day before Hayit & this day is called the 'Arafa'. On this day in Uzbekistan, Arafa traditional pastries such as kush-tili, bugirsok – fancy pastry balls, orama & chak-chak are made by every Uzbek family. In the evening every family cooks festive plov that neighbors normally exchange with each other.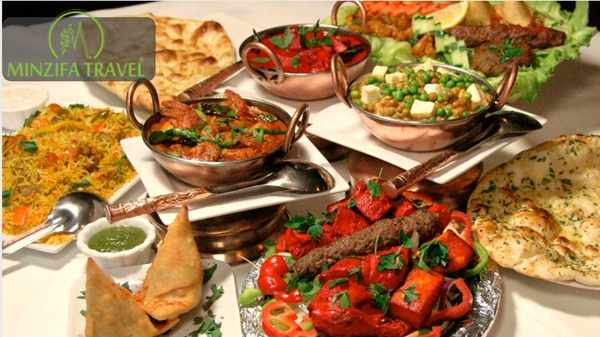 Now every Uzbekistan Destinations such as Samarkand & Bukhara celebrates this festival simultaneously. You will also end up visiting dry cafes during this month. Not only that, even food stalls and restaurants are also mostly closed during this period in order to encourage even tourists to respect the sensibilities of the locals. Anyway, it is also very amusing to see that Uzbekistan is the only place where Ramadan is celebrated among people with restrictions placed on them by the government of this particular country in order to stop the followers of the religion turning to extremism.
Apart from this special celebration, if you want to know more about the Uzbekistan Tours, just visit us @ minzifatravel.com and explore the entire site & section.
What Was Your Experience In Central Asia?
Please Share.