Tour to Samarkand, Bukhara, Khiva (Golden road of Uzbekistan)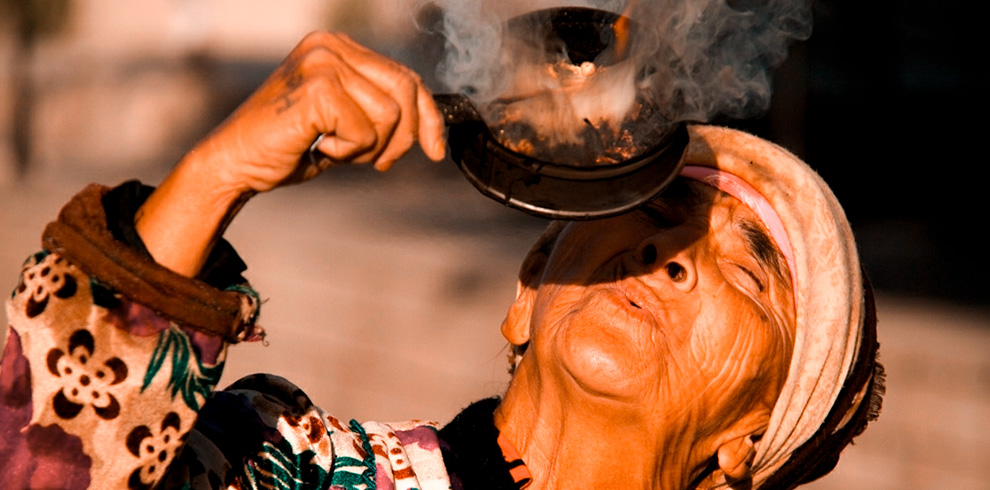 Trip Facts
Vehicle

Train, car

Group Size

8-12

Accomodation

3*

Fitness level

6

Arrival on

Tashkent

Departure from

Tashkent

Best season

Spring, summer, autumn

Tour type

Cultural, historical, traditional

Meals

Half board

Language

Russian, English, Spanish, Turkish, German
Trip code: WTE-506
Overview
Tour to Samarkand, Bukhara, Khiva (Golden road of Uzbekistan). Adventure tour through Uzbekistan for 10 days, visit famous cities and get quantitated with its ancient architecture and unique cultural heritage. Cities overflowing with turquoise mosques, mausoleums and madrassas. 10 days Tours begs and ends in Tashkent, the capital of Uzbekistan
In this trip you will cross the whole Uzbekistan, and follow the footsteps of traders, pilgrims and other historical noblemen as notable personalities like Alexander The Great and Tamerlane himself. You take a walk in an ancient streets of Bukhara, touch blue-tiled buildings, see the disappearing Aral sea, and try national food in a yurt and spend an evening in the desert around the ancient ruins of Fords.
Uzbekistan travel highlights

Trips to legendary cities: Samarkand, Tashkent, Bukhara, Khiva
Famous Madrassas and Mosques
The Culture and Hospitality of the East
Unique architecture
History and sights from the times of Genghis Khan and Alexander the Great to the present day
National cuisine, pilaf, samsa, lagman
Seasonal Uzbek fruits, vegetables, berries
Forbidden Art in Nukus
Graveyard of Ships in the former Aral Sea
Itinerary
Arrival in Tashkent (local time)
It will take you a maximum of 1 hour to go through customs in airport.
… .. Approximate time of exit from the Airport. At the exit you will be met by our guide/driver holding a MinzifaTravel sign.
Transfer to the hotel.
Sightseeing Program Around The Center Of Tashkent.
Independence Square,
Amir Timur Square,
Opera and Ballet Theatre named after Alisher Navoi,
The Museum of Applied Arts.
After Lunch In Choy-Khona (Local Teahouse) We Will Visit:
Old city
Chor-Su market (the one of the biggest bazaars in Tashkent). We will go there by Tashkent metro (subway).
Hasti Imam complex - historical sight where we will see the oldest Othman Koran in the world.
Night In Tashkent Hotel.
Breakfast
Duration: 5 hour
09:00 Breakfast. Check Out Of The Hotel
10:00 Transfer To Fergana , Through The Kamchik Mountain.
On our way we visit Kokand city, excursion in palaces of Kokand Khan, further Rishtan city which is famous with its ceramic , we go to the one workshop to see the whole process of producing ceramics.
18:00 Arriving To Fergana , Accommodation And Leisure At Hotel.
Overnight At Fergana Hotel.
Breakfast
Duration: 6 hour
In the morning drive to Margilan to see the famous workshops of adras fabric (Ikat) And hand made carpets. Visit Edgorlik factory of silk hand made fabric.
In Andijan we will visit house-museum of Babur - the founder of the Mughal Dynasty, the great grandson of Amir Timur - following a series of setbacks, finally succeeded in laying the basis for the Mughal dynasty in the Indian subcontinent and became the first Mughal emperor.
Drive Back To Tashkent
Overnight In Tashkent
Breakfast
Duration: 6 hour
07:00 Transfer to the train station
Depart From Tashkent At 08:00 By Fast Train "Afrosiyab'?
Arrival To Samarkand At 10:10, And Transfer To The Hotel.
Check-in to the hotel.
A full day guided sightseeing tour around Samarkand.
We shall start our tour from visiting the most famous site of Uzbekistan - Registan square, which was the center of Samarkand during centuries.
Registan Square is a complex of three monuments: Ulugbek Madrassah (15 th century), Sher-Dor Madrassah (17 century) and Tilla-Kari Madrassah (17 century).
There is another symbol of Samarkand- Gur-Emir Mausoleum ("the grave of Emir'?).
The construction of the mausoleum, which was started in 1403, was concerned with the sudden death of Muhammad Sultan, the direct heir and beloved grandson of Tamerlane. In 1405 Timur died in Otrar city and his sons decided to move his body and bury him near his favorite grandson. From that time this mausoleum became the burial-vault of Timurids dynasty.
We will visit Bibi Khanym mosque (the 15th century) it was the biggest mosque in CA, Syob bazaar and Shahi Zinda necropolis of Temurids dynasty ( the 12th - 15th century) where Khusama Ibin Abas was buried, the cousin of Muhammad the Prophet.
Dinner In Famous Samarkand Restaurant "Samarkand" With Show Program , Life Music And Local Dance Performance.
Night In Samarkand Hotel
Breakfast
Duration: 7 hour
After Breakfast We Will Continue Excursion By Visiting :
Memorial complex of Al-Bukhari, theologist of 9 century who created catalog of Hadises, memorial complex is located 30 km away from Samarkand.
Ulugbek Observatory of 15 century.
Museum of ancient settlement Afrosiyab.
Mausoleum of Saint Daniel (Khodja Daniyor).
Additional Activities In Samarkand On Request :
14:00 Wine Faktory "Filatov'? You will taste about 12 Uzbek wines and learn the history of wine in Uzbekistan.
18:00 Theater of of historical national clothes (performance)
Night In Samarkand Hotel
Breakfast
Duration: 4 hour
9:00 Departure From Samarkand To Bukhara, The Transfer Will Be Arranged By Land. 300 Km. 4,5 Hours Of Driving
Stop at village on the way , to see the life of rural people.
Lunch on the way , shihs-kabab at Gijduvan city and visit ceramic workshop On the way we will stop at little village of Afshona - the birthplace of Abu Ali Ibn Sino (Avicenna). His main interests were medicine, philosophy and logic, science, astronomy and astrology, chemistry, aromatherapy, poetry and so on. He authored five-volume medical encyclopedia: The Canon of Medicine, which was used as a standard medical textbook in the Islamic and European world up to 18th century. His museum is located in the village of Afshona
14:30 Arriving To Bukhara, Check In Hotel.
Lunch In Local Choi-Khana
Sightseeing Program :
Visit the Mausoleum of Ismail Samani - the burial place of Samanid dynasty dated 9 century, one of the most esteemed sights of central Asian architectures.
Chashma Ayub (Job's well).
Arc Fortress - the center of political events and residence of Bukharian rulers until 1920. Nowadays there is a museum inside.
Poi Kalon Ensemble which includes Kalon mosque, best-known minaret and Madrassah Miri-Arab,
Madrassah Ulugbek and Abdulazizkhan.
The 12th century Zoroastrian Magoki-Attori Mosque.
Additional Activities In Bukhara :
18:00 Fashion and national dance show in Nodir Devon Begi madrassah
Night In Bukhara Hotel
Breakfast
Duration: 6 hour
After breakfast guided sightseeing program in suburb of Bukhara city.
Pilgrimage sight - Bahovadin Nakshbandi theologist of sufizm 14 century.
Sitorai Mohi Khosa - Summer palace of Emir of Bukhara.
Madrassa Chor-Minor, Abu Ali Ibn Sino.
13:00 Lunch In Local Teahouse, The Famous Lagman In Bukhara.
After lunch you have a free time and walk in old Bukhara bazaar.
Bazar and trading domes, Lyabi Hauz Complex.
Additional Activities :
17:30 Master class of Plov in local family house and dinner. Plus miniature paintings.
Night In Bukhara Hotel
Breakfast
Duration: 4 hour
Khiva's old city, known as Ichan Kala, is a UNESCO World Heritage site. Visit carpet workshop.
Guided Sightseeing Program In Khiva:
You will see palaces with the rich mosaic, unique beautiful minarets, madrassas and mosques such as:
Kunya-Ark Fortress, Pahlavan Mahmud complex, Tash-Khowli Palace (Harem), Kalta-Minor Minaret, Islam Khoja Complex.
Visit woodcarving and carpet workshop.
Continuation Of Sightseeing Program :
Juma Mosque and Minaret, Karavan-Saray, Minaret and Mosque of Khodja-Islam, Tim of Ala-Kulikhan, Madrassah of Abdulla-Khan.
Seyyid Allauddin Mausoleum, Madrassah of Muhamad Amin-Khan, Madrassah of Muhamad Rakhim-Khan, Nurullbay Palace.
Walls and gates.
Dinner At Restaurant In Khiva And Folk Show.
Night In Khiva Hotel
Breakfast | Dinner
Duration: 4 hour
Breakfast in the hotel or lunch boxes in the road.
Departure from Khiva to the Muinaq. The duration of the trip hours.
The road runs through the fortress Gyaur Kala, Mizdakhan necropolis (XIV century.) and further to the "graveyard of ships". We will make a stop on our way - settlement Uchsay previously - the port of the Aral Sea.
The exhibits of the local museum will tell us about the former glory of years past. Then the city of Muinaq. This town was once a thriving center for fishing craft. But after the environmental disaster of the Aral Sea, this city with a population of several thousand inhabitants poorer and virtually deserted.
Lunch Outdoors In Muinaq.
Breakfast | Lunch | Dinner
Duration: 8 hour
We will visit Museum of Forbidden Art in Nukus, which holds the largest collection (90 pcs) of forbidden in Soviet Union Avant garde art objects.
Nukus Tashkent
15:45 Departure from Nukus (Flight duration 2 h 15 min)
18:00 Arrival in Tashkent
Tashkent - Home Land
Departure From Tashkent (International Flight)
Breakfast
Duration: 3 hour
Inclusions
Meals
10 breakfast, 2 dinner, 1 lunch
Includes
All transfer and transportation by Minibus (Hyundai Starex) with 5- 6 seats during the whole tour (according to itinerary)
Accommodation based on Twin bedrooms at boutique hotels and 4 - 5 stars hotels (according to itinerary).
Half board; breakfast, lunch (according to itinerary) + dinner during the trip to Aral sea. (Muynak)
Accompanied by a local English-speaking tour guide during the whole tour. Kindly note: You will have two different guides for Tashkent and Urgench (Khiva)
Air ticket Tashkent-Urgench (Khiva),
Train "Afrosiyob' Samarkand - Tashkent, economic tickets
Entrance tickets to sightseeing and museums
Visa support for Uzbekistan, Tourist Visa
Ready for Your Dream Trip?
Let Us Customize Your Perfect Tour - Fill Out Our Form Now!
Create my trip
Dates & availability
Prices may go up, so secure your trip today!
$2,090

USD
per adult in a twin share room
Timur Alimov
Dear friends!
My name is Timur Alimov, and I represent our group of travel experts in Uzbekistan and Central Asia. Our travel experts will guide you through Uzbekistan and Central Asia. For the past ten years we have been gathering and guiding groups of more then 10000 happy travelers. We can show the country through the eyes of the locals, as if you come not as a tourist, but as a guest visiting friends. We give to our travelers only the routes that we checked personally or it was checked by our guides. Some members of My team has traveled this route more than 10 times, and during these trips we have made a lot of friends in each cities who become our friends and help us.
Our travel company office is based in Bukhara, but our travel experts are set in each country we represent. Company is officially registered and has certificates and tourist licenses # T-0087 Unique Travel issued by state gov of Uzbektourism.
I look forward to seeing you as our clients!
How to reserve a seat
You can book your seat through the booking form , click on "Book now" and follow the process. You can also contact me or our team to get the consultation.