Charyn National Park travel guide
Charyn National Park in Kazakhstan stretches along the Sharyn River, including Charyn Canyon. Charyn National Natural Park was created to preserve natural landscapes, that have ecological, historical and aesthetic values. The park has many marked territories that form the Charyn River valley.
Apart from unique natural objects and complexes, the park has historical and cultural heritage sites like burial grounds and barrows.Barrows are both underground and overgroundgravelikecommital places.
Charyn National park has a cold, semi-arid kind of climate. The average temperature ranges from -10.7 degrees in January to 19.5 degrees in July.
Attractions Of Charyn National Park :
Charyn National Park is the most amazing natural regime in Kazakhstan. Here you get to view the gorgeous and stunning sceneries easy to navigate.
Valley Of Castles :
The Valley of the Castles takes its name from the shapes of the rock formations in a small side canyon off the main Sharyn River course, with views out to the main canyon. The rich flora and fauna of the region describe the variety in the canyon landscape.
You get to see1500 species of plants, 62 different species of mammals, 100 varieties in birds and around 25 different reptiles.
Cemeteries AndBurial Mounds :
When you go 12 kilometers away from Chundzha-Almighty highway, you come across the cemeteries and burial grounds of the national park.It is famous for scattered archaeological sites.
Charyn Ash Grove :
The Ash Tree Grove located on the lower reaches of Charyn river is another attraction of the Charyn Natural Park.The grove is considered to be the last growing point of the Sogda Ash tree.It is a rare plant that requires fresh water for its survival. Therefore, it grows in small oases on riverbanks. The grove also has guest houses and country houses to cover more than 100 people.
Relic Forest :
The Relic forests lie under the umbrage of the canyon rocks and the Sogdian Ash Tree. Gazelles can be found running here and there in the rich habitat.These forests have dense growths of trees like the willow, poplar, and barberry.
For a wild tour to the park call us or visit our website.
Holiday type
Trips to Charyn National Park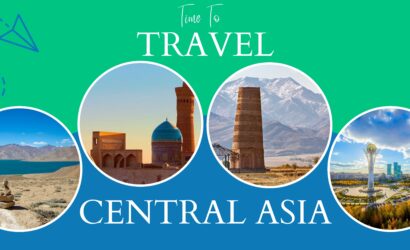 Aktau, Aktobe, Almaty, Altyn Arashan, Andijan, Aral Sea, Arslanbob, Ashgabat, Atyrau, Balkanabat, Beldersay, Bishkek, Bokonbayevo, Boysun, Bukhara, Burabay, Burana Tower, Central Asia, Charvak, Charyn National Park, Chimgan, Cholpon-Ata, Chon-Kemin, Darvaza Gas Crater, Dashoguz, Dushanbe, Fergana Valley, Garm-Chashma, Gonur-Tepe, Iskanderkul, Issyk-Kul, Istaravshan, Jalalabad, Jizzakh, Kalai-Khumb, Karaganda, Karakalpakstan, Karakol, Karshi, Kazakhstan, Khiva, Khorog, Khujand, Kochkor, Kokand, Kunya Urgench, Kuva, Kyrgystan, Manas Ordo, Margilan, Mary, Merv, Muynak, Namangan, Naryn, Navoi, Nissa, Nokhur, Nukus, Nurata, Nursultan, Osh, Oskemen, Pamir Highway, Penjikent, Petroglyphs, Rishtan, Samarkand, Serakhs, Serhetabat, Shakhimardan, Shakhrisabz, Shymkent, Silk Road, Son-Kul Lake, Tajikistan, Talas, Taraz, Tash Rabat, Tashkent, Termez, Torugart Pass, Turkistan, Turkmenabat, Turkmenbashi, Turkmenistan, Uzbekistan, Uzgen, Yangiabad
365 Days
- 365 Nights
We have prepared many active and exciting tour products for you. Travel with us and discover a world of unforgettable experiences. We provide: ☑️ Group...
View Details