It would seem that to see all the most interesting things that Uzbekistan has to tell in one trip is unreal. But our tour operator decided to dispel all doubts of travelers! We invite you to plunge into the oriental fairy tale and learn all the charms and secrets of the ancient cities of the country during the 11-day tour.
Bukhara – the ancient city of Uzbekistan
Sunny Bukhara always welcomes guests with a special cordiality. Journey to the city, once one of the points on the map of the Great Silk Road opens its secrets and features through the prism of the most amazing sights:
Ismail Samani Mausoleum.
Chashma Ayub Mausoleum.
Bolo Houz Mosque.
Ark fortress.
Poi Kalyan complex.
Ancient Trading Dome.
Lyabi Khauz Complex.

In the evening all tourists are additionally invited to visit male and female baths, folklore show of Madrasah Nodir Divan Begi where one can get acquainted with the art of choreography and music of Uzbekistan. Everyone will especially appreciate the pilaf cooking master class. Women will be able to visit the Suzane embroidery workshop and carakul crafts workshop. In general – a whole bouquet of pleasant activities.
Legendary Khiva and its inner city Ichan-Kala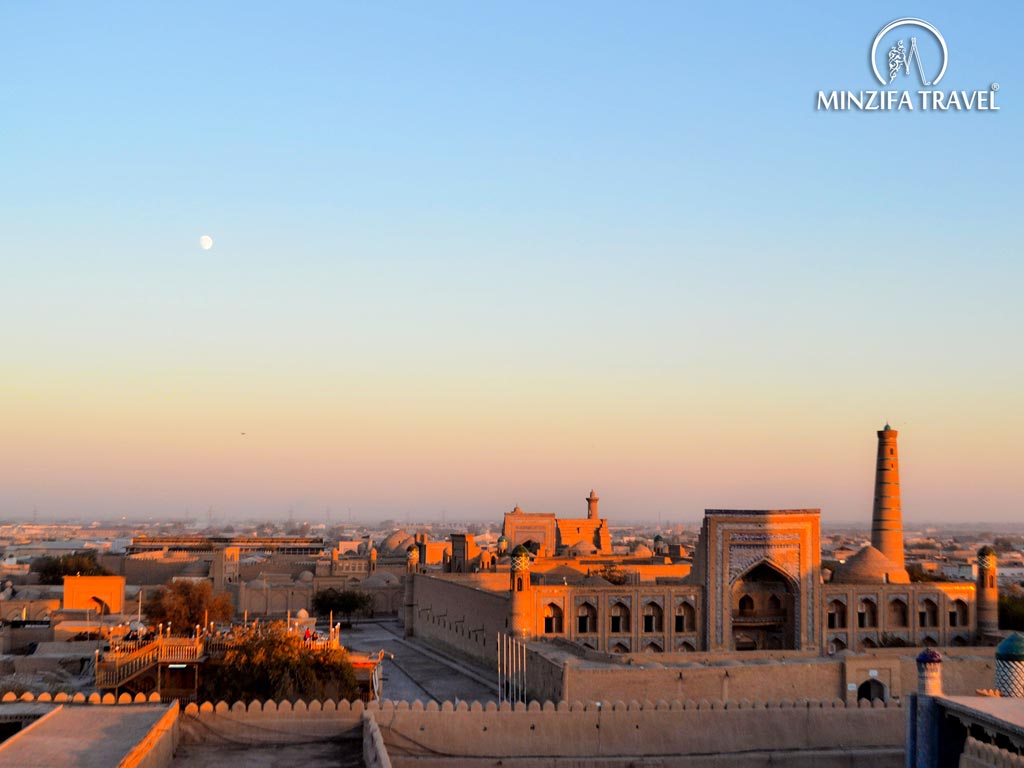 How many years have passed, and it still continues to live – the ancient part of Khiva city has existed for more than 7 centuries and still has not lost its beauty, and most importantly, it keeps the ancient monuments. During our trip you will definitely get acquainted with:
Kunya Ark Fortress;
Pahlavan Mahmud Ensemble;
The Kalta Minor Minaret, which has become a symbol of the city;
Juma Mosque and other places of interest.
In the evening tourists are waiting for a folklore show, as well as a visit to a woodcarving workshop, where everyone can see how to create amazing drawings and symbols with a couple of movements of the Uzbek master.
Samarkand is a city where aromas of spices and ancient history are intertwined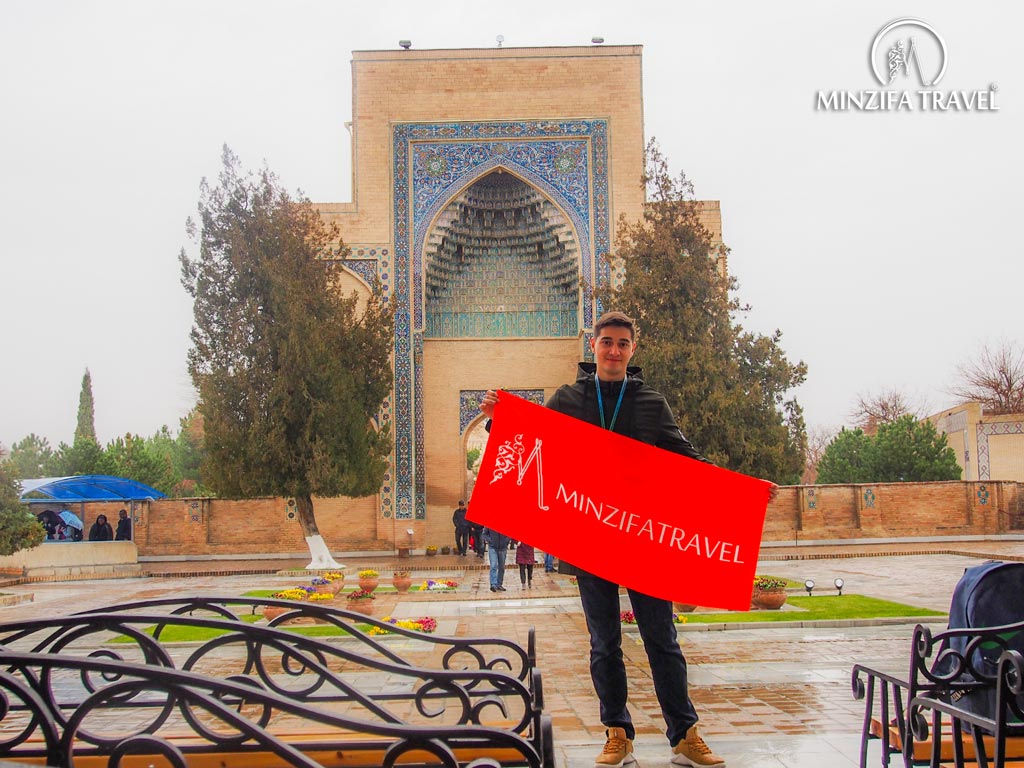 The introduction to another ancient city of the eastern country begins with a visit to the winemaking museum at the Chovrenko winery, as well as a wine tasting. After a night in one of the cozy hotels all tourists will have an unforgettable journey through the city and get acquainted with the majestic and unique sights:
Tamerlane's Mausoleum;
The legendary Registan Square;
Bibi-Khanum Mosque;
Sieb Bazaar;
Shahi Zinda Necropolis
Ulugbek Observatory – the grandson of Amir Timur.
The capital of Uzbekistan – Tashkent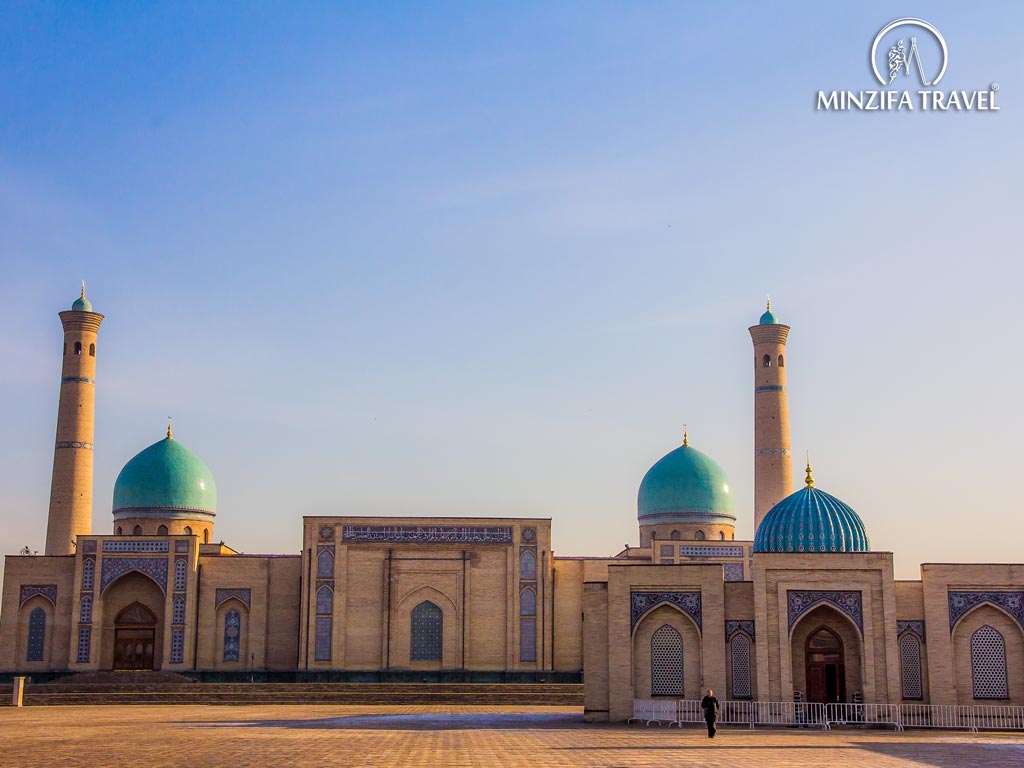 And so our journey takes us to the glorious city of Tashkent, where remnants of Soviet times and modern culture are boldly intertwined. Despite the fact that the city was completely destroyed in an earthquake, it has something to surprise you:
Independence Square.
Museum of Applied Arts.
Amir Timur Square.
And the most amazing thing that awaits you is a visit to Chorsu Market. Its history goes back 1,000 years. The name is translated as "4 waters" and this is where people and goods flock, the color of which makes your eyes glaze over. Get ready to try different sweets, dried fruits and, of course, to spend money.
Margilan-Fergana-Rishtan-Kokand
When the trip is nearing its end, we will visit several more small towns, where we will get acquainted with the culture of the locals.
Margilan is an ancient city in the Fergana Valley that is famous for its fine silk, ikat patterns. The famous place of interest is Yodgorlik silk weaving factory.
Rishtan village has been famous since ancient times for its ceramics, richly decorated with dominating blue coloring.
Kokand is an amazing place, preserving the history of Khudayar Khan. Here you will find his 19th century palace, a number of madrassahs and mosques.
Dates of the tour are upon request. Make up your mind and write us soon! We are sure that after this article, you definitely have no doubts about the fact that in 11 days you can really get acquainted with the amazing cities.