While on this combined tour, you will visit some of the magnificent historical places, majestic Kyrgyz Mountains, and you will also get to relax on the shore of Issyk-Kul Lake – the Pearl of Kyrgyzstan.
You will learn about the culture of Kazakhstan's people and eat the tastiest national dishes.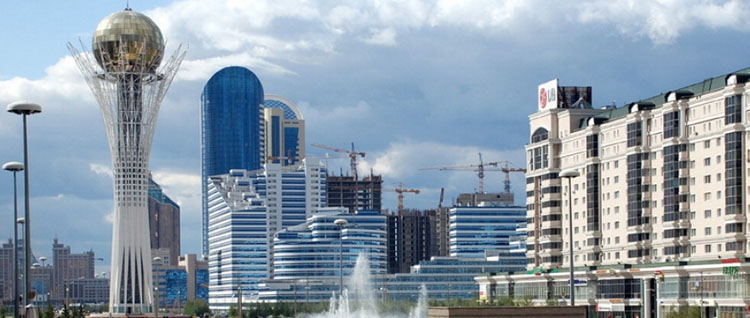 Kazakhstan To Kyrgyzstan Combined Tours
Visit Tambay Tas, Altyn Emel national park, Aktau Mountains.
Karakol via Charyn Canyon.
Take a look at the famous red rock formations.
On the way, a visit to Burana Tower, a place on the Great Silk Road dated to 11th century.
Later a city tour of Bishkek, visit the Central Ala-Too Square, Historical Museum, Oak Park.
Kazakhstan To Turkmenistan Combined Tours
Start you combined journey from Turkmenistan, with the modern Ashgabat and antique Merv, which was once a center of skill and artistry.
Travel the whole ancient city of Merv.
Visit the history museum of the area.
During the city travel in Ashgabat, you will find an archaeological site of Old Nisa and the famous Turkmenbashi Mosque-Mausoleum which is one of the biggest mosques in central Asia. Then visit the National Museum of History.
Kazakhstan To Tajikistan Combined Tours
Visit Sarazm, the famous seven lakes, which is called HafKul in the Persian language. These lakes in the mountains of Tajikistan are famous for their different colors.
Then go to Saritag, it is a lake also known as Iskander in the east.
After seeing the Saritag go to Dushanbe. After reaching Dushanbe go for the sightseeing of the whole place.
Start by visiting the National Museum of Antiquities of Tajikistan. The museum is one of the most famous places to visit, there you will find a lot of antique things which will blow your mind.
After that, you should also visit Gurminj Musical Instruments Museum.
Kazakhstan To Uzbekistan Combined Tours
Uzbekistan is the biggest city in Central Asia Start from the Chimgan Mountains. Take a look at the longest ski track while riding through Beldersay Gorge to Kumbel peak
Take a walk in the mountain area. Continue to the shore of Charvak reservoir, surrounded by green mountain flanks.
Then, go for the sightseeing tour in the capital of Uzbekistan, the biggest city in Central Asia.
Then visit the Khast Imam complex, this is the place where the worlds famous Quran, holy book has been preserved. Then go to visit and enjoy the Chorsu Bazaar.
Then go for the sightseeing tour in Khiva, and after finishing the sightseeing in Khiva go for the tour in Bukhara.
Then visit Sitorai Mokhi Khosa, the summer residence of Bukhara's last emir. Then travel to Samarkand.
After arriving in Samarkand go for the sightseeing tour of the place.
If you want more information about the combined tour then, Call us/ visit us/ contact us.