Group tours are always species since you're exploring the places with a group of travelers rather than being alone or with one or two companions. It demands a special occasion which should cater to each and everyone (or at least to the majority) on the tour to call it a success. Navruz is one such occasion which you should deeply consider if you're planning on a group tour with your family or friends.
Navruz is the day when people of various ethno-linguistic communities, especially in Central Asia and Middle East, come together and pray for prosperity, good luck for new beginnings, and a better future for everyone. Also in this very day, various rituals, ceremonies, and other cultural traditions take place which extend up to two weeks.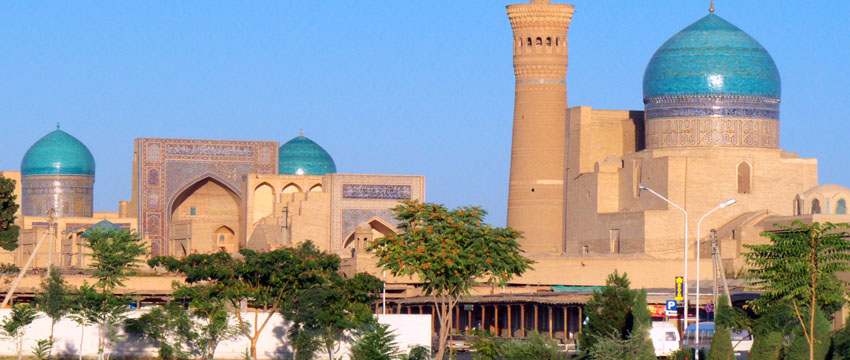 Significance Of Navruz
Just like with any other ethnic group who have their own specific New Year date that mark the beginning of a year, Persian people also have their own distinctive date to hail and welcome a new year. In Iranian and Persian world, it is the vernal equinox day (day length equals night length) which signals the beginning of spring in the Northern Hemisphere. Apart from Iranian and Persian, it is associated with various other religions like the Zoroastrian. It is also the very first day of the first month designated in the Iranian calendar. It has been inflexibly celebrated and followed for over 3,000 years in the regions of Western Asia, Central Asia, Black Sea Basin, and the Caucasus.
Navruz Celebration In Uzbekistan
Uzbekistan which had a rich Iranian and Zoroastrian influence is one of those countries in Central Asia where Navruz is extensively celebrated. March 21st is when the celebration kicks off where family members gather, pray, and celebrate, which is then followed by a 13-day visitation to friends and relatives. The Navruz celebration in Uzbekistan itself is quite fascinating. People clean up their entire home are decorate it with flowers and lights. The tables get laid with plenty of traditional Uzbek dishes like Samsa and Plov where friends and neighbors are invited to. Fairs and sporting competitions are organized, all of which make a vivid celebrating atmosphere that strengthens the bonding among family members and neighbors. Our Navruz group tour take you through the most important cities in Uzbekistan where the celebration atmosphere reaches a whole new different level. Cities Covered In Navruz Group Tour:
Tashkent
The capital city of Tashkent is not only the ideal place to be during Navruz, but also a place where you can see a mix of magnificent ancient and modern architectural monuments. Even though majority of people in Tashkent are ethically Uzbek, there are fair number of other ethnicities like Tajiks, Koreans, Kazakhs, Armenians living in Tashkent making it a multi-ethnic city.During Navruz period, various cultural groups and organizations organize stage shows and programs themed upon the Iranian New Year where folklore performances and national folk games are held. Most tourists after the completion of these events take time to visit the important sightseeing places in Tashkent.
Bukhara
One of the oldest cities in Uzbekistan, Bukhara is a city-museum which has more than 140 architectural monuments. The festive mood is palpable in Bukhara too where people dressed in traditional ethnic clothes gather in the public squares of the city to see artists and dancers perform to the occasion. During your visit, you'll get to see some of the most finest pieces of Islamic medieval architectural work which are now listed as UNESCO World Heritage Sites.
Some of the prominent sites are:
KalyanMinrat
Mir-i-Arab Madrasah
Magoki-Attori Mosque
Lyabi-Khauz Ensemble
Mausoleum of Bakhouddin Naqshbandi
Samarkand
The city of Samarkand which UNESCO recognizes as the "Crossroad of Cultures" was an important city located along the Silk Road route and now is the second largest city in Uzbekistan. Thanks to its strategic location and abundant natural resources, it was long a crucible of cultures and religions. Navruz is also celebrated in Samarkand in similar ways as in other cities. So expect something similar. Along with that, take a historical or archaeological tour to important sightseeing places such as:
Bibi-Khanym Mosque
Registan
Shah-i-Zinda necropolis
Ulugh Beg Observatory
Uzbekistan promises and does fulfill on providing a vibrant and exciting group tour on an auspicious occasion of Navruz. The best way to enjoy the vibrancy during the festive period is to immerse yourself completely into the rhythm as the locals do.